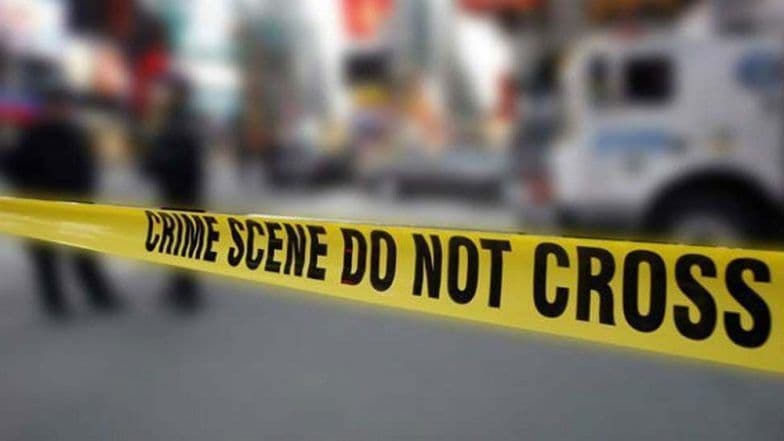 Faridkot, February 14: In a shocking incident, a 62-year-old man allegedly murdered his son on Tuesday night to marry his daughter-in-law. The accused has been identified as Chhota Singh, a resident of Punjab's Faridkot district. Chhota was arrested by police for killing his 40-year-old son in Dabri Khana village of Faridkot's Jaitu sub-division. Mother-in-law Attracted to Her Son-in-law Steals His Nudes From Daughter's Phone.
The 62-year accused killed his son Rajwinder Singh with a sharp knife following a heated argument over his alleged affair with the victim's wife. A case has been registered under Section 302 (murder) and 201 (disappearance of evidence of offence) of the Indian Penal Code (IPC)  against the accused. Rajasthan Shocker: Unemployed Man Murders Wife on Being Asked to Look For Job, Lives With Dead Body For 2 Days.
The accused killed his son when he was sleeping in his room. According to a report published in Hindustan Times, after the murder, the accused cut the body into pieces, put them in plastic bags and tried to dump them in a sewer. When Chhota was going to dispose of the body parts, his nephew Gurcharan Singh caught and handed him over to police after noticing blood stains in the house. The police handed the body to the family after the postmortem. Tamil Nadu: Man Hacks Mother to Death Onboard Bus in Chennai Over Property Dispute.
The victim had married Jasvir Kaur 12 years ago, and the couple has two children. There was animosity between the Chhota and Rajwinder over former's alleged affair with Jasvir. According to the report, the accused had rented an accommodation for Jasvir Kaur in Faridkot city two months ago, and even his wife was staying with Jasvir. Chhota was also allegedly planning to marry Jasvir.