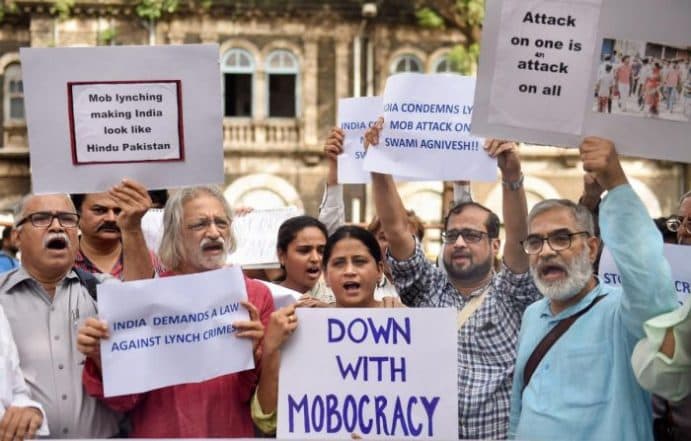 Chittorgarh, September 25: In another incident of mob lynching from Rajasthan, a 22-year-old man lost his life after beaten by a group of villagers for fishing near a temple on the banks of Ruparel river in Chittorgarh district. According to a report published in Hindustan Times, the incident took place on September 17. The 22-year-old victim Azhar Khan was initially taken to Chittorgarh district hospital and later referred to Udaipur medical college where he succumbed to injuries on September 22. The police registered a murder case against unidentified men, but failed to make an arrest.
According to the report, the victim's uncle Riyaz Khan filed an FIR on September 22. However, police claimed that they had detained. As per the police, Khan was gone for fishing along with three others. However, the other three managed to escape, but Khan was beaten up by the villagers. There was tension in Bicchor village after the victim's body was handed over to his family.
A police official on the condition of anonymity told Hindustan Times that the death was a result of a dispute between the two parties over the waste which was left there. Khan worked as a private bus conductor.
It is not the first incident of mob lynching in Rajasthan. In July, Rakbar Khan was lynched by a mob on suspicion of being a cow smuggler. Assistant Sub-Inspector Mohan Singh, of the Ramgarh police station in Alwar, was suspended on a charge of dereliction of duty. The suspension came after the ASI was accused of causing a delay while rushing the victim to a hospital.
The Supreme Court in July also asked Parliament to consider enacting a new law to effectively deal with incidents of mob lynching, saying "horrendous acts of mobocracy" cannot be allowed to become a new norm. A bench headed by Chief Justice Dipak Misra also passed a slew of directions to provide "preventive, remedial and punitive measures" to deal with offences like mob violence and cow vigilantism.