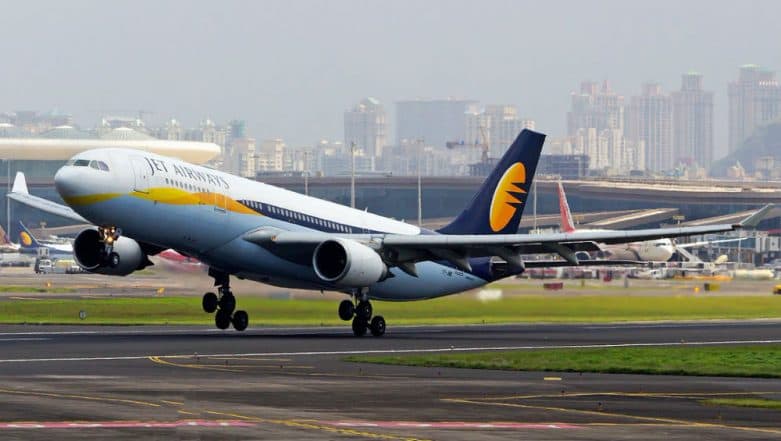 New Delhi, October 18: Tata Group, one of India's largest business conglomerates, is in discussions to a buy a larger stake in the struggling Jet Airways. This could be the third investment of the Tata group in the aviation industry after Malaysia's AirAsia and Vistara, the joint venture between the Tata group and Singapore Airlines. Jet Airways Apologises to Employees For Delay in Salary
According to a Times of India report, Tata group is interested in buying 26 percent and another 26 percent via an open letter to buy from the airline's stakeholder. This comes as Jet Airways is facing a major financial crunch due to rising fuel prices and depreciating rupee. The airline has not been not able to pay the salaries of the employees on time and is staring at payment defaulters. Tata Motors Discontinue Indica and Indigo eCS.
Jet Airways, which is controlled by its chairman and founder Naresh Goyal, has a 51 percent controlling stake in the company. Etihad Airlines also owns 24 percent in the airlines. Jet Airways reported a net loss of Rs 1,323 crore in the April- June quarter due to low fares and high fuel prices. In the same quarter last year, the airline had posted a profit of 53.50 crores.
If the negotiations advance, it is believed that Etihad may end up selling its 24 percent stake fully or partially to the Tata Group. A Jet Airways spokesperson said these reports were "Highly speculative" while Tata groups spokesperson declined to comment.