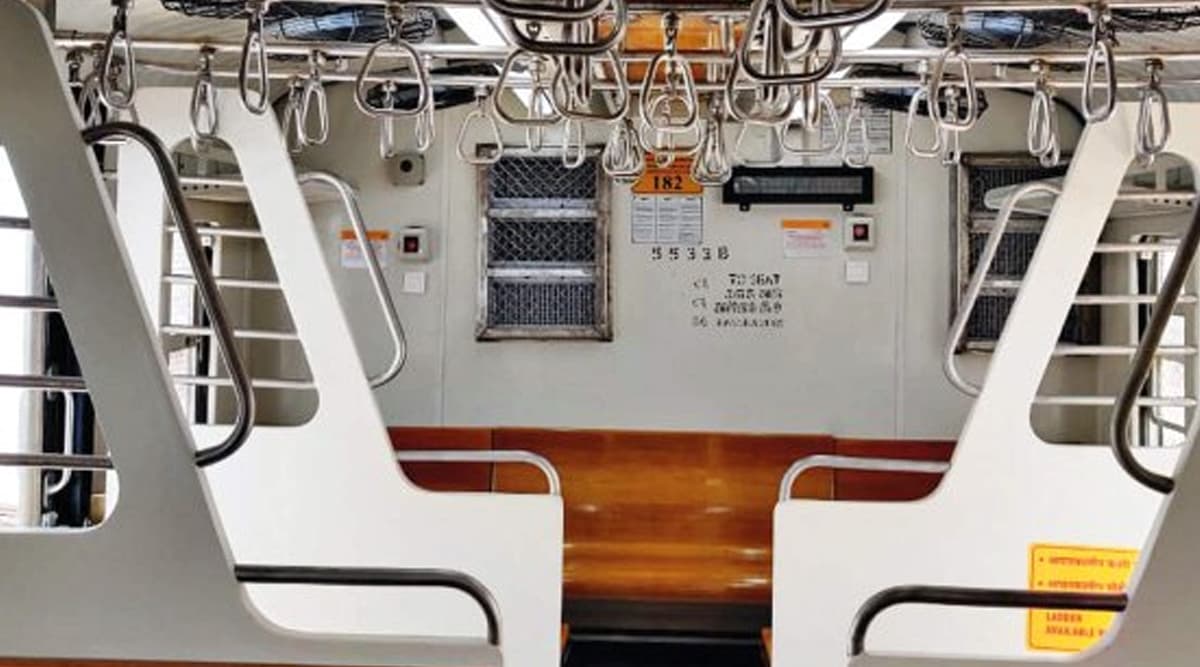 Mumbai, November 5: Western Railway (WR) will introduce a state-of-the-art Uttam rake today to mark its 69th foundation day. The upgraded local trains will run on the Western Line of the Mumbai local train service. The new train will the first non-air-conditioned local train to have CCTV cameras in all its coaches. The Uttam Rake will depart from Churchgate at 6:13 pm and will reach Virar at 7:57 pm. It will be ladies special train. From November 6, the train will run 10 times a day. Indian Railways Mulling Increase in Mumbai Local Train Speed to 110 Kmph, More Services for Commuters.
"We are introducing the Uttam rake with improved exteriors and advanced features on an experimental basis. Further planning will be done for future production after taking feedback from commuters," reported Mumbai Mirror quoting Ravinder Bhakar, chief public relations officer, WR, as saying. Apart from having CCTV cameras, the rake will also have new grab handles. According to reports, the partition at the doors has also been changed from steel to FRP. Indian Railways Planning Vande Bharat-Type Trains From Mumbai To Pune, Nashik and Baroda, Trial Runs to Begin Next Week.
Western Railway's Tweet:
Mumbai's newest train runs today: Western Railway set to trial Uttam rake with CCTVs, better seats & interiors and red emergency buttons. @drmbct@RailMinIndia @PiyushGoyalOffc #WRFoundationDay https://t.co/x7pcvEH2sf

— Western Railway (@WesternRly) November 5, 2019
The new train will have modular luggage racks with more space. The seats in the first class will have higher backrests and the ceiling is being made corrugated FRP. Meanwhile, the ventilation duct is covered with wood-finish FRP. According to the Mumbai Mirror report, the train will have posters of various Mumbai landmarks and icons, and it will also feature posters of different types of trains on Western Railway.
The emergency chain will also be missing from the train, instead push buttons have been introduced. The Uttam Rake has been built at the Integral Coach Factory in Chennai. Till now, only two such trains are built. The other train has been sent to South Central Railway. Currently, WR has 110 rakes.