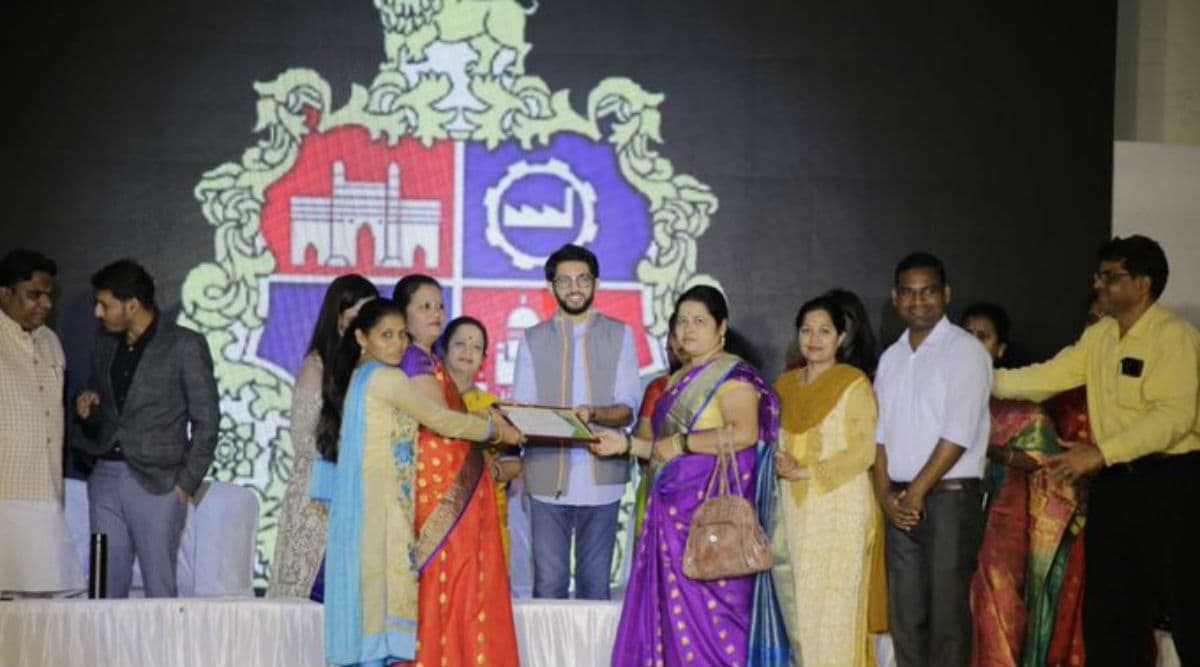 Mumbai, January 19: The G-South or Worli from where Shiv Sena leader Aaditya Thackeray was elected to the Maharashtra assembly was ranked as the cleanest ward by Brihanmumbai Municipal Corporation or BMC. The civic body announced several such awards on Friday at an event in Worli where Aaditya Thackeray was invited as Chief Guest. Aaditya was elected as a legislator from Worli by defeating NCP's Suresh Mane. BMC to Issue Bar-Coded Or Embossed ID Cards to 15,000 Hawkers in Mumbai.
At the Swachh Survekshan 2020 event, Witty International School won the first prize for the cleanest school. The first prize for the cleanest hospital went to P D Hinduja Hospital, reported Times of India. Frangipani cooperative housing society got first prize among housing societies. All winners recieved Rs 1.5 lakh cheques from BMC as the prize. Pratha Samajik Sanstha was ranked as the cleanest community toilet. BMC Fined 161 Civic School Primary Teachers For Drop in Grades Among Students: RTI.
Aaditya Thackeray at BMC's Swachh Survekshan 2020 Event:
आज मुंबई महानगरपालिका घनकचरा व्यवस्थापन विभाग मिशन स्वच्छ सर्वेक्षण २०२० उपक्रमात स्वच्छता अभियान अंतर्गत उत्कृष्ट कामगिरी केल्याबद्दल विविध संस्थांचा सन्मान केला. महाराष्ट्राला कचरामुक्त करणे हे आमचे मुख्य धोरण आहे.@mybmc @KishoriPednekar जी @sheetalmhatre1 जी pic.twitter.com/Su95l0CAuj

— Aaditya Thackeray (@AUThackeray) January 17, 2020
BMC ranked IES Harne Guruji Vidyalaya as the cleanest community school. The Swachh Survekshan 2020 event was organised to acknowledge efforts taken by NGOs, housing societies, schools and others in keeping Mumbai clean and pollution-free.