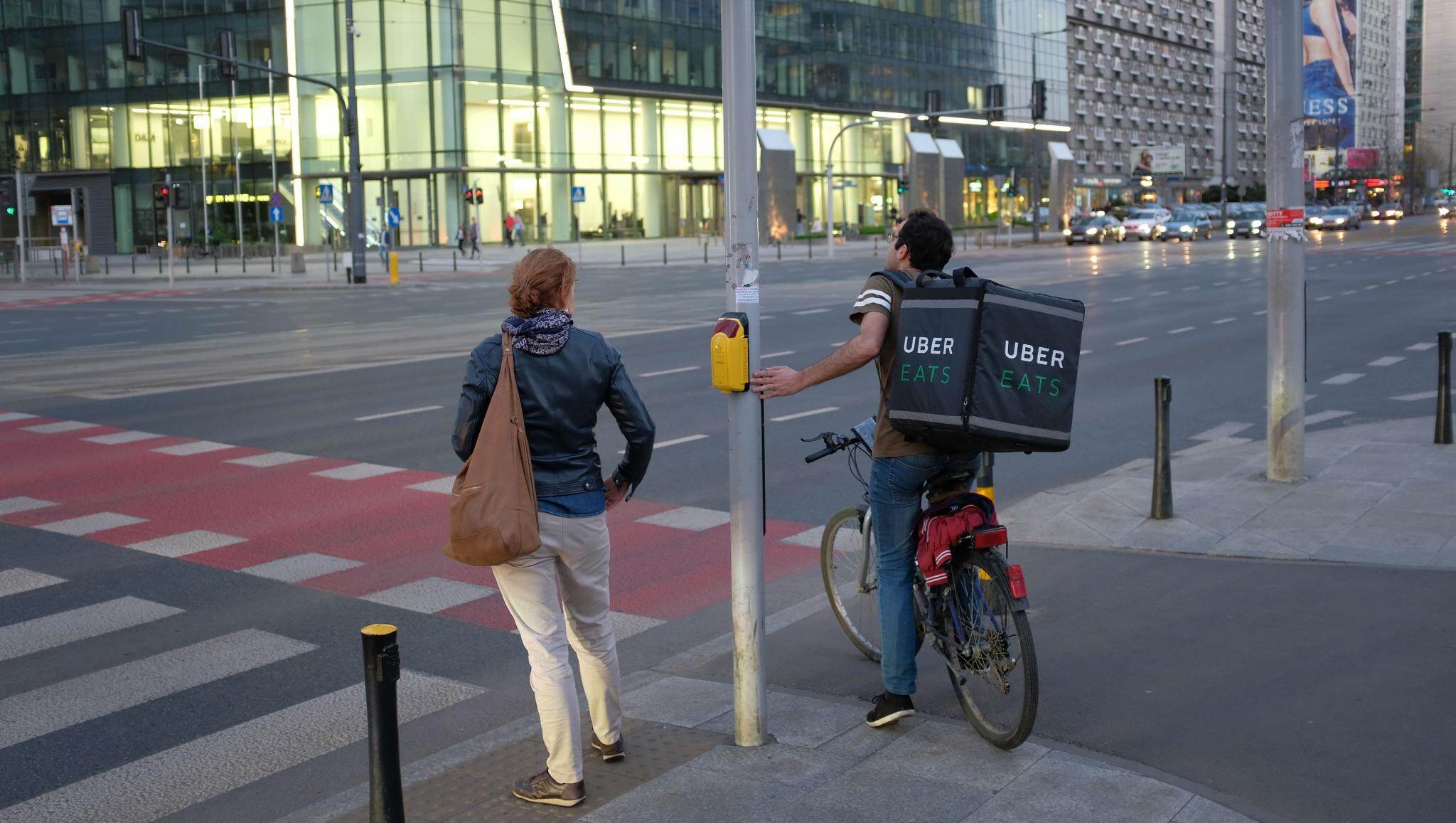 New Delhi, January 21 Online food delivery platform Uber Eats has sold its India business to local rival Zomato in an attempt to cut back on the loss-making operations. Zomato acquired Uber Eats in an all-stock deal, which gave Uber Technologies Inc a 10 percent stake in Zomato. The deal is valued at around $350 million (2,485 crores), the Economic Times reported. Uber Eats Backs Zomato For Standing Up Against Bigoted Customer Who Refused Food Delivery From 'Non-Hindu'.
"We have announced today that Zomato has acquired Uber Eats in India. As such, you will no longer be able to order from Uber Eats in India, but you will be able to enjoy your favourite meals with exciting offers tailored for you on Zomato," Uber Eats notified to its users.
"You can still get rides via the Uber app, which remains active and available. And you can still use Uber Eats if you're travelling outside India. Until then, we hope you will enjoy many more tasty moments and discover great restaurants around you on Zomato," the notice added.
In a regulatory filing to BSE, Info Edge,- which has about 23 percent stake in Zomato- said, "Zomato Media Private Ltd. has signed a definitive agreement to acquire Uber's food delivery business in India in an all-stock transaction, which gives Uber 9.99% ownership in Zomato"
What Will Happen to Uber Eats App Users?
With this development, Uber Eats will discontinue its India operations and direct restaurants, delivery partners, Uber Eats app users to the Zomato platform.
"We are proud to have pioneered restaurant discovery and to have created a leading food delivery business across more than 500 cities in India. This acquisition significantly strengthens our position in the category," Zomato CEO Deepinder Goyal said.