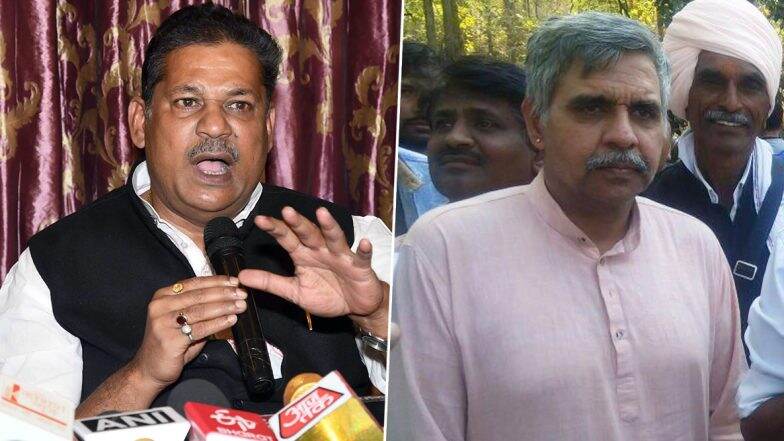 New Delhi, October 10: Eyeing comeback in Delhi which it had ruled for three consecutive terms, the Congress is likely to announce its Delhi unit's president on Friday. According to reports, BJP-turncoat Kirti Azad and Sandeep Dikshit, son of former Delhi Chief Minister Sheila Dikshit, have emerged as top contenders for the top post. Senior Congress leader Jai Parkash Aggarwal is also in the race. Infighting Escalates in Delhi Congress, 29 Leaders Write to Rahul About 'Complete Confusion' in DPCC.
Sandeep is a former MP from East Delhi Lok Sabha seat, while Azad unsuccessfully contested the Lok Sabha election from Dhanbad, Jharkhand. Azad, who has Purvanchali connection, had suffered defeat at the hands of Sheila Dikshit in 1998 Delhi assembly elections. In 2003 assembly polls, the Congress leader had defeated Azad's wife Poonam from Gole Market constituency.
Azad thrice won Bihar's Darbhanga parliamentary seat as Bharatiya Janata Party (BJP) candidate. His father, Bhagwat Jha Azad was, however, a Congress Chief Minister in Bihar. The post of Delhi Congress President has been vacant since the death of Sheila Dikshit on July 20 this year. Names of three working presidents Haroon Yusuf, Devendra Yadav and Rajesh Lilothia are also being considered.
Congress Interim President Sonia Gandhi has been struggling to find Dikshit's replacement. Last month, Gandhi held a meeting with former Delhi Congress chiefs - Arvinder Singh Lovely, Ajay Maken, Jai Prakash Agarwal and Subhash Chopra. Congress's Delhi in-charge PC Chacko and former Haryana Congress chief Ashok Tanwar also attended the meeting.
The grand old party had lost the 2013 elections to the Aam Aadmi Party and was completely wiped out in the 2015 Assembly elections when the AAP won 67 out of the 70 seats. The BJP had won three seats.