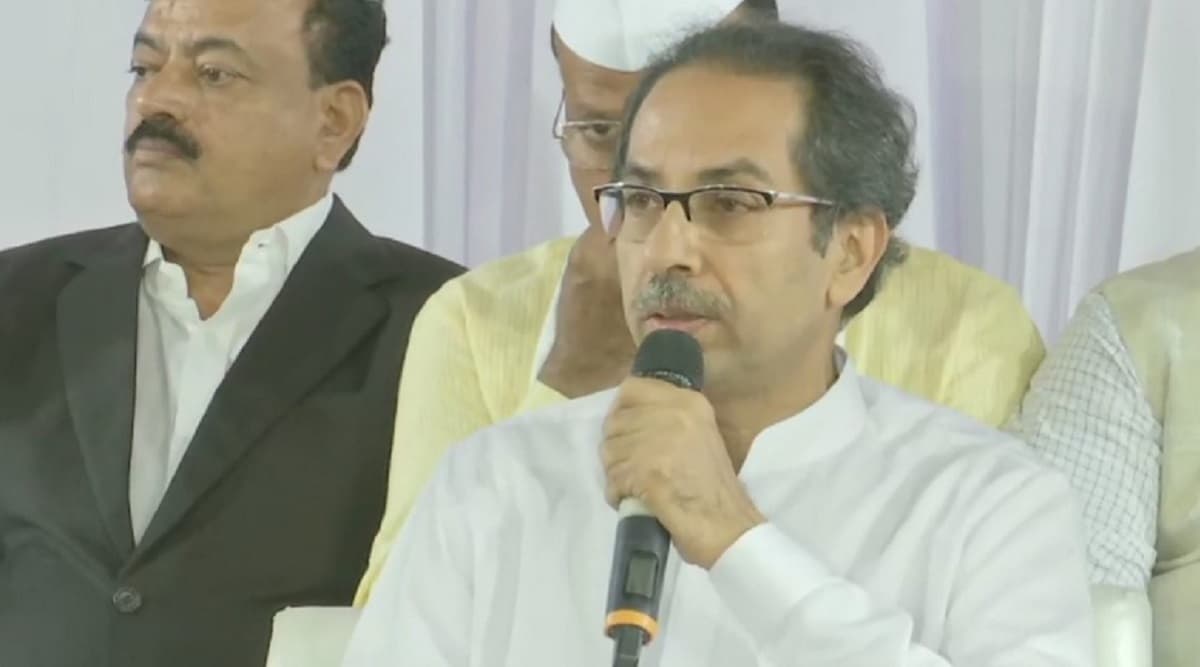 Mumbai, December 15: With four Opposition-ruled governments announcing the non-implementation of Citizenship Amendment Act (CAA) in their respective states, pressure was mounted on Shiv Sena-led regime in Maharashtra to clear its stand on the issue. The state, said Chief Minister Uddhav Thackeray, will take a decision on CAA implementation only after the Supreme Court decides on the matter. Citizenship Act Protests in Assam: Two More Protesters Succumb to Bullet Injuries, Death Toll Jumps to Five.
"Let us first see what the court decides on CAA, we will clear our stance on it them," said Thackeray, on sidelines of a public event in Nagpur on Sunday. The Sena supremo's statement comes in the backdrop of Chief Ministers of Kerala, Punjab, West Bengal and Madhya Pradesh announcing their opposition to amended citizenship law.
Update by ANI
Maharashtra Chief Minister Uddhav Thackeray in Nagpur: Our government (Shiv Sena-Congress-NCP alliance) is working on the basis of Common Minimum Programme (CMP), not on the basis of ideology. Our stance on Savarkar is same as before. https://t.co/HZzeSFUshb

— ANI (@ANI) December 15, 2019
The Shiv Sena, which is ruling the government in Maharashtra in a coalition with the Congress and the Nationalist Congress Party (NCP), had voted in favour of the Citizenship Amendment Bill in Lok Sabha. Ahead of the voting in the Rajya Sabha, it was rebuked by the Congress. Subsequently, the party rejigged its stand and decided to walkout.
The Citizenship Amendment Act proposes to naturalise non-Muslim refugees who entered India on or before December 31, 2014. Adherents of six religions - Hinduism, Christianity, Sikhism, Jainism, Buddhism and Zoroastrianism -would be granted citizenship as per the law if they have entered from Afghanistan, Bangladesh and Pakistan.
The CAA has drawn massive protests in several parts of the nation. While Muslim bodies - including the Jamia Millia Islamia  students' union - have staged protests in Delhi over the alleged communal tenor of the law, the All Assam Students' Union (AASU) has launched a massive agitation in Assam. The latter has called the law a violation of the 1985 Assam Accord, which promised to expunge all infiltrators from Assam irrespective of their religion, caste or creed.