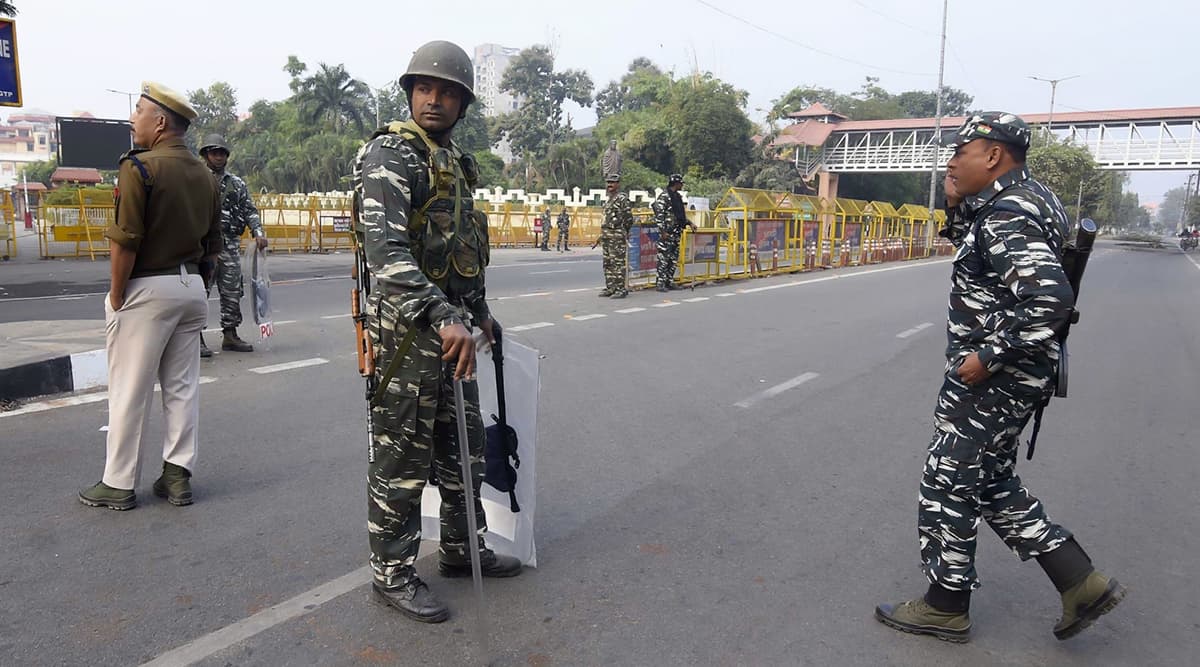 Guwahati, December 15: Two more protesters, who were injured in action by security forces while quelling the agitation in Guwahati, have succumbed to their injuries. The deceased, identified as Ishwar Nayak and Abdul Alim, were admitted to the Guwahati Medical College on Thursday after they were sustained bullet injuries. The hospital issued a statement on Saturday confirming their demise. Assam Unrest: Internet Ban Extended Across State Till December 16 as Tensions Prevail Over Citizenship Amendment Act.
With two more deaths, the fatality toll in ongoing unrest in Assam has jumped to five. Nearly 30 others were left injured in the police action carried out on Thursday. The crackdown by security forces were necessitated as the protesters resorted to violence and arson, burning down several shops and establishments run by non-tribals.
In wake of the unrest, the administration has clamped down on mobile and internet services. The latter has been suspended across the state, with even broadband services being shut in Guwahati, Dibrugarh, Tezpur, Tinsukia and other towns which have emerged as the hubs of the ongoing agitations.
Curfew continues to remain imposed in several parts of Assam to prevent the mobilisation of protesters -- although, the restrictions were partially eased today during the day hours. Assam Director General of Police (DGP) B J Mahanta said he is hopeful of situation returning towards normalcy in the next couple of days.
"Situation has been improving fast. Normalcy is returning in all parts of the state," he said, adding that the government has rounded up over 2,000 suspects and arrested over 100 to prevent the escalation of protests in the region.
Assam, which has been witnessing protests over the Citizenship Amendment Act since earlier this month, was pushed on the edge after the Parliament cleared the Bill to make the law effective. As per the CAA, non-Muslim refugees who entered India from Pakistan, Afghanistan and Bangladesh before December 31, 2014 would be naturalised. The indigenous groups in Assam have called it a violation of the 1985 Assam Accord -- which promised the expulsion of infiltrators irrespective of their caste or religion.