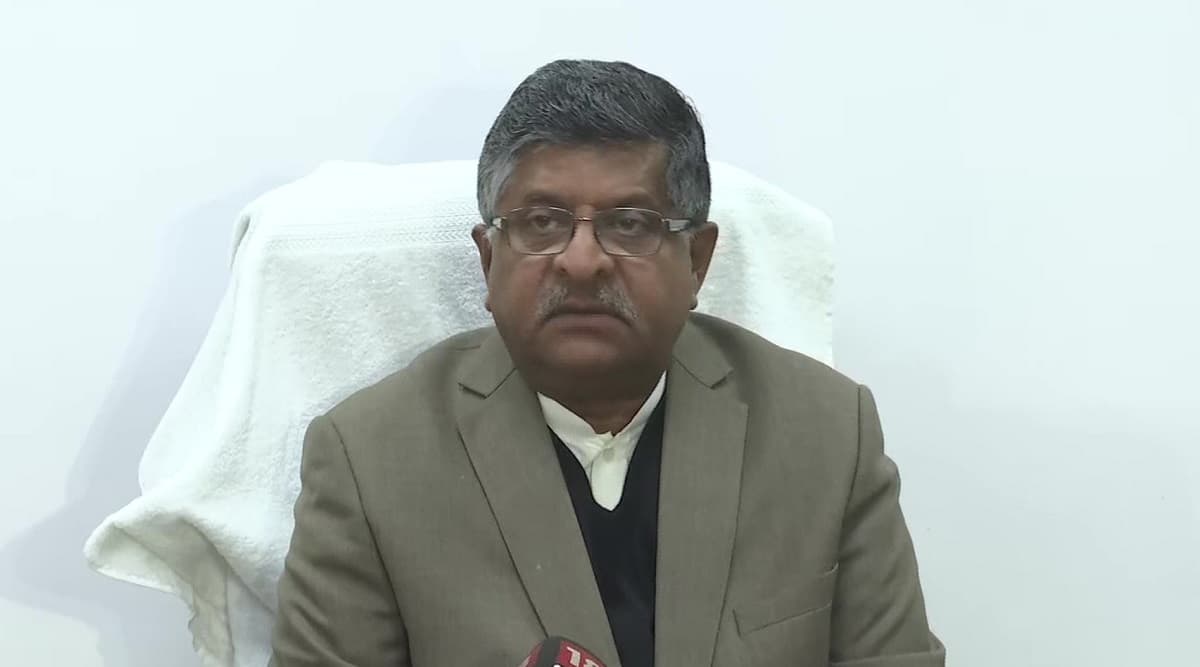 New Delhi, January 13: Union Law Minister Ravi Shankar Prasad on Monday lashed out at the Congress for convening an Opposition meeting of 20 parties to pass an anti-CAA resolution. The move, he alleged, resonates with the stand adopted on the issue by neighbouring rival Pakistan. The senior BJP leader accused the Congress top brass of allowing Islamabad to score a point against India through their objection to the citizenship law.
Instead of passing resolutions against the CAA, the Opposition should had united with the government to expose Pakistan's atrocities on minorities, Prasad said. "Be it Sikhs, Hindus, Christians or any other minorities, Pakistan has subjected them to persecution. India is correcting a historical wrong by granting citizenship to persecuted refugees," he added. Shiv Sena, DMK Join Trinamool Congress and BSP in Skipping Sonia Gandhi-Convened Meeting on CAA.
The Law Minister asked the Gandhi family to explain why their view on the citizenship law is bearing resemblance with Islamabad. "We have seen the resolution of 20 parties who assembled on the request of Sonia Gandhi and Rahul Gandhi. The resolution must have gladdened the hearts of Pakistan," he said.
"The Citizenship Amendment Act was a true national occasion for India to expose Pakistan's duplicity and barbaric treatment towards minorities," Prasad said, further accusing the Congress party of acting against the national interest.
Watch Video of RS Prasad Hitting Out at Congress Over CAA
#Watch | "Opposition unity stands exposed": Union Minister Ravi Shankar Prasad on Congress-led opposition meet.

Follow live on https://t.co/Fbzw6mR9Q5 and NDTV 24x7 pic.twitter.com/AXosPRq3sn

— NDTV (@ndtv) January 13, 2020
At the Opposition meeting convened today, a resolution was adopted by 20 parties, led by the Congress, to not only oppose the CAA implementation, but also strive for halting the updation of National Population Register (NPR) -- considered as a precursor to the National Register of Citizenship (NRC) exercise.
The Opposition meeting, however, failed to project a united anti-BJP bloc as the Shiv Sena, DMK, Aam Aadmi Party (AAP), Samajwadi Party, Bahujan Samaj Party (BSP) and the Trinamool Congress (TMC) remained absent. "Opposition's unity stands exposed in this meeting itself as major political parties did not participate," Prasad remarked.