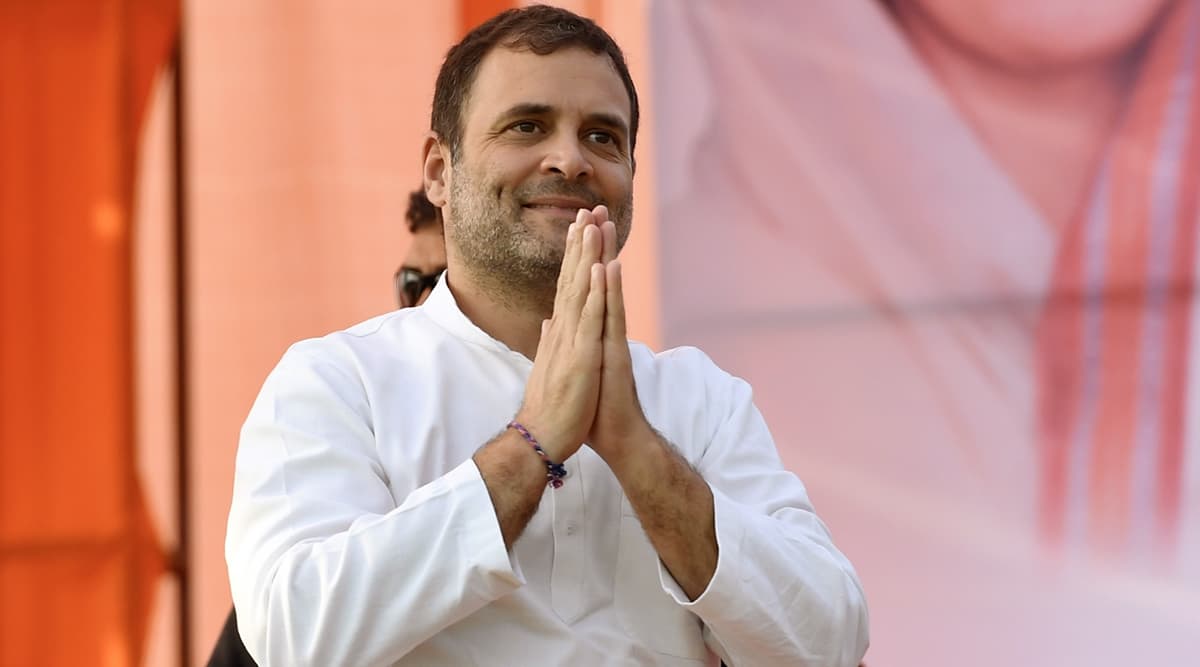 New Delhi, November 14: The Supreme Court bench led by Chief Justice of India (CJI) Ranjan Gogoi has closed the contempt plea against former Congress president Rahul Gandhi. The Gandhi scion was booked in a criminal contempt case filed by BJP MP Meenakshi Lekhi, after he attributed his rhetorical slogan of "Chowkidar Chor Hai" slogan to the apex court. Rafale Review Plea Verdict: Supreme Court Rules Out CBI Probe.
"Mr Rahul Gandhi needs to be more careful in future," the CJI Gogoi-led bench said, as it decided not to convict the top Congress leader for contempt of court. Gandhi's counsel had, during the course of trial, submitted a note of regret and apology on his behalf.
Update by ANI:
The Supreme Court says "Mr Rahul Gandhi needs to be more careful in future" for attributing to the court his remarks. https://t.co/MjG0POUVfj

— ANI (@ANI) November 14, 2019
The defence counsel comprising Congress veterans Abhishek Manu Singhvi and Kapil Sibal had, during the proceedings, told the court that Gandhi was mistaken to have assumed that the top court held the government of the day guilty for perjury.
On April 10, the court had dismissed the Centre's argument that the photograph of a "leaked document" from the Defence Ministry is not cognisable. This allowed the Gandhi scion to up his ante against the Modi government using the "Chowkidar Chor Hai" slogan and attributing it to the apex court.
The Supreme Court, apart from closing the contempt plea against Gandhi, also dismissed a batch of petitions, which sought a review of the court's December 2018 order that denied a probe into the Rafale deal. The bench said it would be neither revisiting its erstwhile order nor ordering a CBI probe into the case.