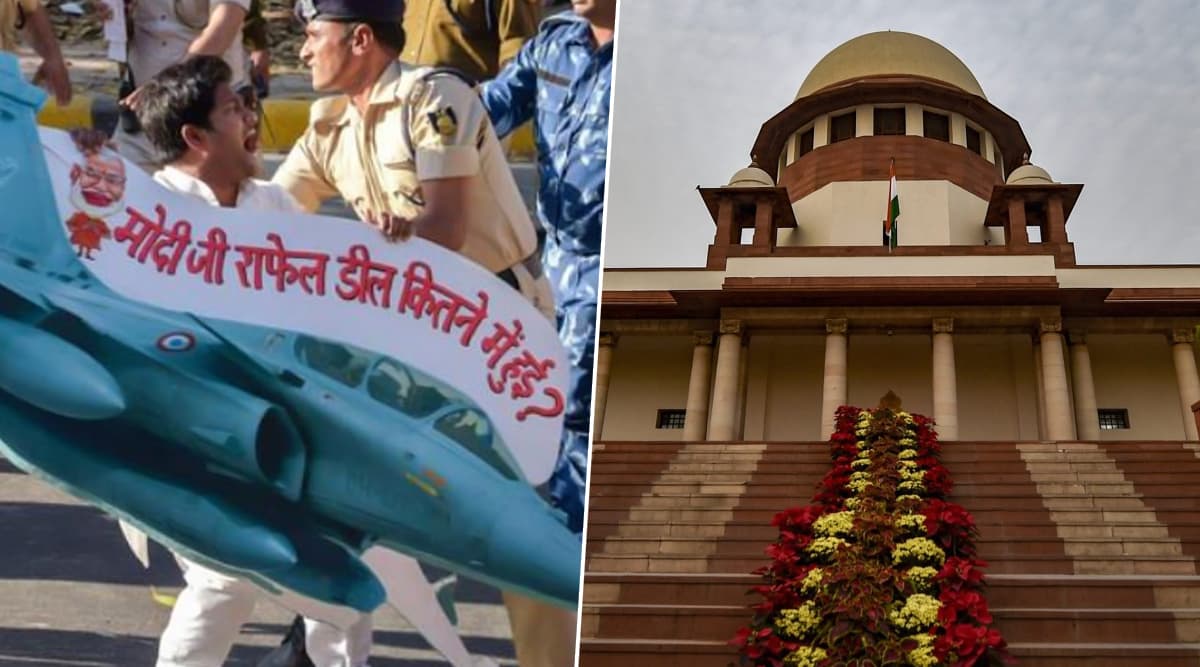 New Delhi, November 14: The three-judge bench led by Chief Justice of India (CJI) Ranjan Gogoi and comprising of Justices SK Paula and KM Joseph announced their verdict today in the review plea filed in the Rafale case. The apex judicial body has dismissed the petitioners' demand seeking a Central Bureau of Investigation (CBI) probe into the matter. Sabarimala Review Plea Verdict: Supreme Court Refers Women's Entry Issue to Larger Bench.
The CJI Gogoi-led bench told the petitioners that it would not be reviewing its erstwhile order which gave clean chit to the Rafale deal. The court noted that an investigation is not warranted into the matter, adding that it would not order a CBI probe into the case.
The apex court had earlier this year held proceedings on the batch of review pleas filed against its December 2018 order which gave the government a clean chit in the purchase of 36 fighter jets from France's Dassault Aviation. The Rs 59,000 crore deal had raised a row in Indian political circles, with the Opposition parties alleging a scam.
Among the review pleas which were clubbed and heard in form a single petition, included the one filed by former union ministers Arun Shourie and Yashwant Singh, and activist-lawyer Prashant Bhushan.
During the course of trial, the government faced a setback in April when the apex court dismissed its argument that the court cannot take cognisance of a "leaked dissent note" from the Defence Ministry.
The note, whose photoshopped copy was accessed by the petitioners, showed that the Ministry had objected to the purchase of Rafale under the rejigged deal of 2016. Attorney General KK Venugopal had told the CJI Ranjan Gogoi-led bench that no other court in the world interferes in the purchase of defence products.
The petitioners, however, pressed ahead with their demand of a court-monitored probe into the Rafale deal after the bench accepted that the "note of dissent" is cognisable. The matter snowballed into the key poll issue of Lok Sabha elections 2019, with the then Congress president Rahul Gandhi reiterating the rhetorical slogan of "Chowkidar Chor Hai" and Prime Minister Narendra Modi countering him with the "Mai Bhi Chowkidar Hu" campaign.