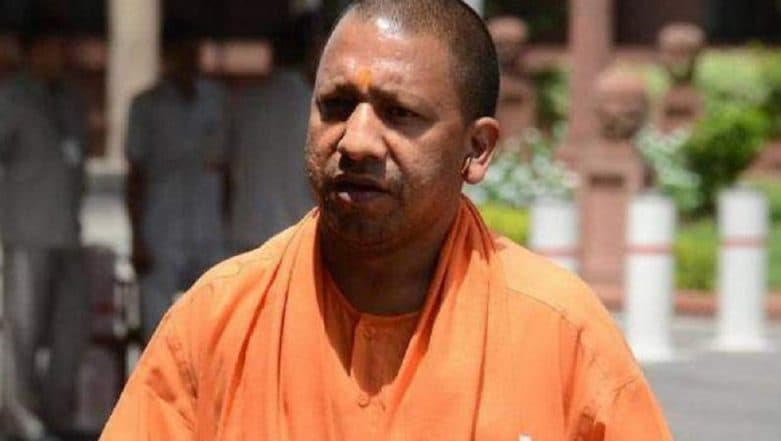 Lucknow, April 22: Uttar Pradesh Chief Minister Yogi Adityanath, who was earlier barred from election campaigning for 72 hours, may face another such ban for his 'Babar Ki Aulad' remark. The chief electoral officer (CEO) of Uttar Pradesh has sought a report from the Sambhal district magistrate over Yogi Adityanath's controversial statement in connection with an alleged violation of the model code of conduct.
Yogi Adityanath had called Samajwadi Party candidate Shafiqur Rahman Barq as 'Babar Ki Aulad' (descendant of Mughal empire's founder Babur) during a public meeting in Sambhal on Friday. "Once I was in parliament, I asked the SP candidate, who was also an MP, as to who were his predecessors, he said he was the successor of Babur. I was surprised," Adityanath claimed. Donald Trump Promised to Work Like PM Modi in 2016 US Elections: Yogi Adityanath on Campaign Trail.
"On the one hand, there is a candidate from a party which developed places linked to Baba Bhim Rao Ambedkar and Gautam Budhha. On the other hand, there is an opposition candidate who calls himself a 'Babar ki Aulad'," the chief minister was quoted by news agency ANI. On Sunday, additional chief electoral officer BR Tiwari said at a press conference that the Sambhal district magistrate has been directed to submit a report on Adityanath's remarks.
The report will be sent to the Election Commission for action, Tiwari said. The Election Commission on April 15 had barred Adityanath from campaigning for 72 hours starting 6 am Tuesday for his 'divisive' comments at a rally in Meerut. Adityanath had said at the rally, "If the Congress, the Samajwadi Party and the BSP have faith in Ali, we have faith in Bajrang Bali."