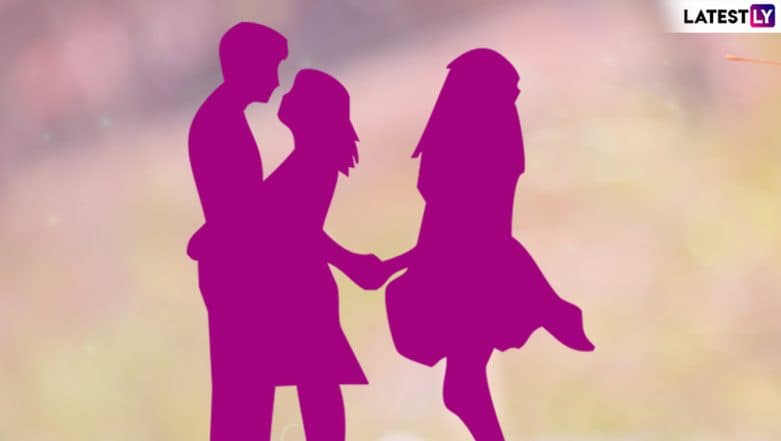 Bengaluru tops the list of people looking for extramarital affairs, according to a recent study. The research by Gleeden, the first website for extra-marital dating aimed at 'unfaithful people', says that more and more people are looking for love outside. Gleeden which is 'primarily marketed to woman' say that around 43,200 women and 91,800 men in Bengaluru have signed up with them in search of extramarital affairs. With those massive numbers, Gleeden says Bengaluru can be called the 'infidelity capital of India'.  Run by an all-women team, the website's homepage states that it's completely free for women. 7 Out of 10 Women Cheat on Spouses in India: Survey.
As per the research, these women were looking for "excitement and freedom" outside their marriage. Marketing Specialist for Gleeden Solene Paillet was quoted as saying, "It won't be wrong if we call Bengaluru the 'infidelity capital' of India. Out of the total number of subscribers on Gleeden, 27% of the total active users are from Bengaluru and the men to women ratio is 32%:68%." Two 'Husbands' Fight For a Woman on Bengaluru National Highway, She Leaves With Third Man!
Their homepage states that it's completely free for women, while men it is a credit-based system. Also, men who register on the site are evaluated by women. The website also has 'relationship' experts on board from 'adventurers' to 'happily married', they are catering to different kinds of people. The website claims to be "ultra-secure platform to keep your secrets in a safe place". Extra Marital Affair Turns Fatal! Man Kills Woman After She Refuses Sex, Police Find 25-Day Old Infant From Murder Spot.
However, the credibility of the site is being questioned with some saying only tech-savvy people can use. People are of the opinion that people may be having relationships outside marriage in various cities. Dr Naveen Jayaram, consultant psychiatrist, Sakra World Hospital Bengaluru told the Banglore Mirror that the reason for increasing extramarital affairs could be long working hours of their partner, incompatibility, long distance relationships and more similar reasons. Man Murders Wife Over Extramarital Affair, Confesses Crime in a Self-Shot Video & Kills Himself.
Manipal Hospital psychiatrist Dr Bhupendra Chaudhry explained that women tend to experiment when they are not sexually satisfied. He said, "After a certain time, they feel the burden of handling two relationships. Some try to make things right and open up to their partners but they feel the guilt of having cheated on someone who trusted them."