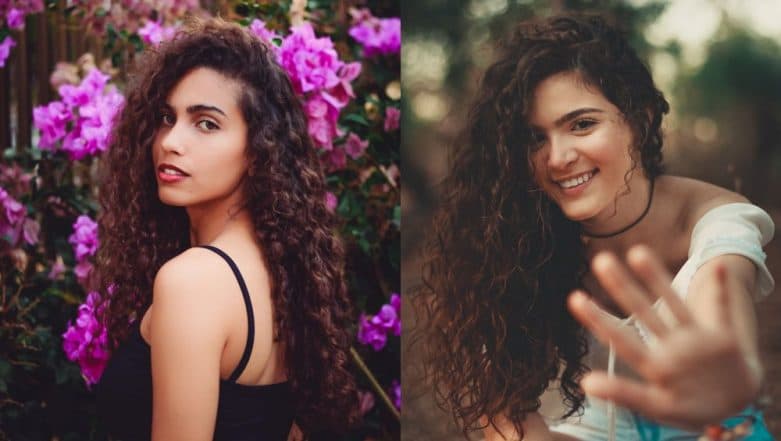 We've always seen women with a particular hair type, always love to try out other hair types. Nobody wants to stick with curly hair or straight hair forever. Easy technology has also made it possible to change your hair into any type you want to. Women with straight hair often crave for perky, bouncy hair. While there are endless ways to curl your hair, most of the techniques include the head. Be it curlers or using straighteners as curlers or simply using circular brushes and blow dryers. All the methods include heat. The excessive usage of heat causes damage to your hair. The hair almost fries because of the heat and they grow, rough, brittle, thinner and loses its shine. Curly Hair Problems and Solutions! 6 Things You Should Do to Take Care of Your Curls.
Here are a few heatless ways to curl your hair:
Hair-spray- This one has always worked for me even. Especially if you are in a hurry, you can use the hair spray method to curl your hair. The simplest way includes you to roll a section of your hair one by one around your fingers or any other circular object and spray hair-spray on it and leave it for a while in the same position. Do this when you want those perfect beachy-wavy kind of curl and not tight ones.
Braids: Probably the most desi way would be to braid your hair. Plating your hair the previous night before sleeping is one of the most trusted and easy ways of curling hair. The next day you'll get perfect curls without any extra effort, just leave your hair and step out.
Bendy curling wires: These little twisty hair curlers act as a handy curling tool on which you can roll your hair around them like sushi and lock them by bending them in a lock position. They are available easily and are also cheap to achieve the curls you want.
Pinned curls: If you don't want to apply any product on your hair and still achieve the perfect curls, you must go for pinned curls. Grab a lot of hair clips and roll sections of your hair like and pin them. You may have to leave it for a little longer the gives an impressive finish.
Heatless ways to get curls overnight:
It feels good sometimes to change your hairstyle, it makes you feel like a different person altogether. Try these ways to curl your hair right away.