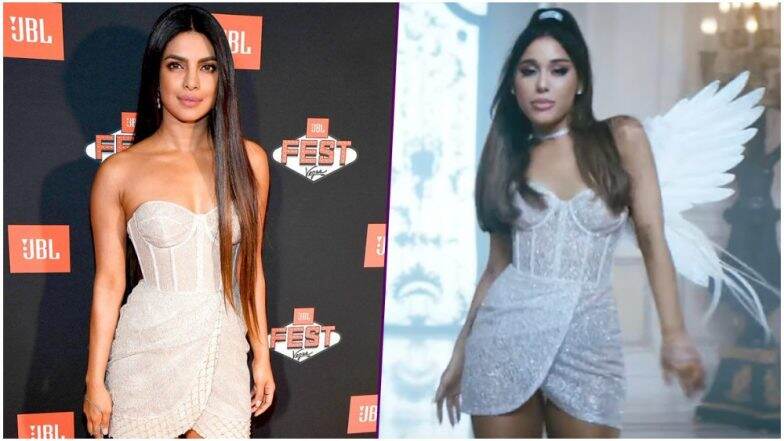 Fashion face-offs are as common in Hollywood as they are in Bollywood. And Priyanka Chopra and Ariana Grande's case is a classic and recent example of that. Remember how Beyonce took some cues from Deepika Padukone's pink ruffled dress by Ashi Studio? Queen Bey was spotted in a similar attire that the reigning Queen of Bollywood picked for one of her Oscar outings. Guess these Hollywood singers sure love aping the designs adapted previously by our Bollywood beauties.
Priyanka was the first to pick this stunning Berta corset dress at the JBL 2018 fest in Las Vegas. We loved the way she paired her gorgeous dress with her hair extensions and nude heels. We were quite smitten by her look for the night and Ariana Grande decided to ape it in her own chic way. In her newly released song "Don't Call Me Angel" with Miley Cyrus and Lana Dal Rey, the 7 Rings singer can be seen wearing the same Berta dress with an addition of her angelic wings.
Priyanka Chopra v/s Ariana Grande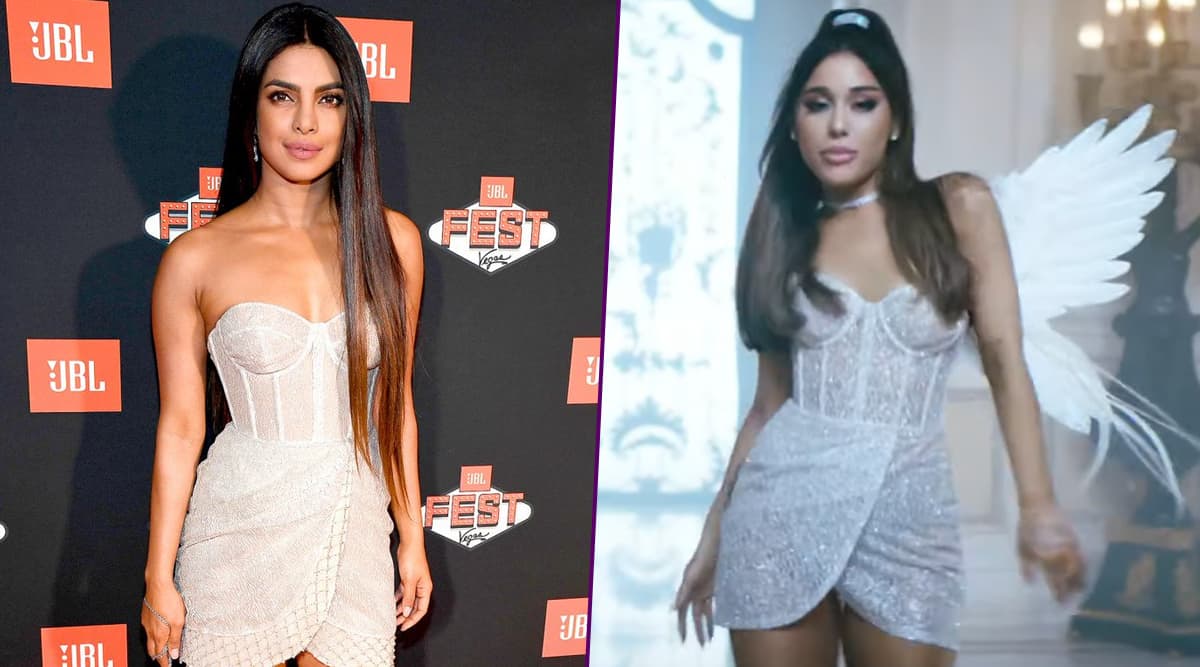 Though Ariana's styling was slightly different than Priyanka's, do you think she nailed it better than our Desi girl? Was it Priyanka who won this fashion game or the Bang Bang singer? Let us know your thoughts in the voting section below.
Priyanka Chopra or Ariana Grande - Who Nailed this Berta Dress Better?