America's style icon and fashion diva Kim Kardashian West never fails to leave people spellbound with her intriguing fashion sense. Always dressed to kill and in vogue, the Keeping up with the Kardashians star slays the cover of yet another fashion magazine. This time in India. Speaking of vogue, the reality queen graces the cover of Vogue India, March 2018 issue of the magazine. Inside the magazine, the reality star talks about her empire and what she loves and loathes about her family members. Not only is she seen sporting two killer outfits for the cover, she was also seen in a traditional avatar inside the magazine. She also recently made the headlines by posting a picture of her surrogate baby, Chicago.
Kim on the cover of Vogue India
For her first look, Kim sizzles in a red tulle saree-dress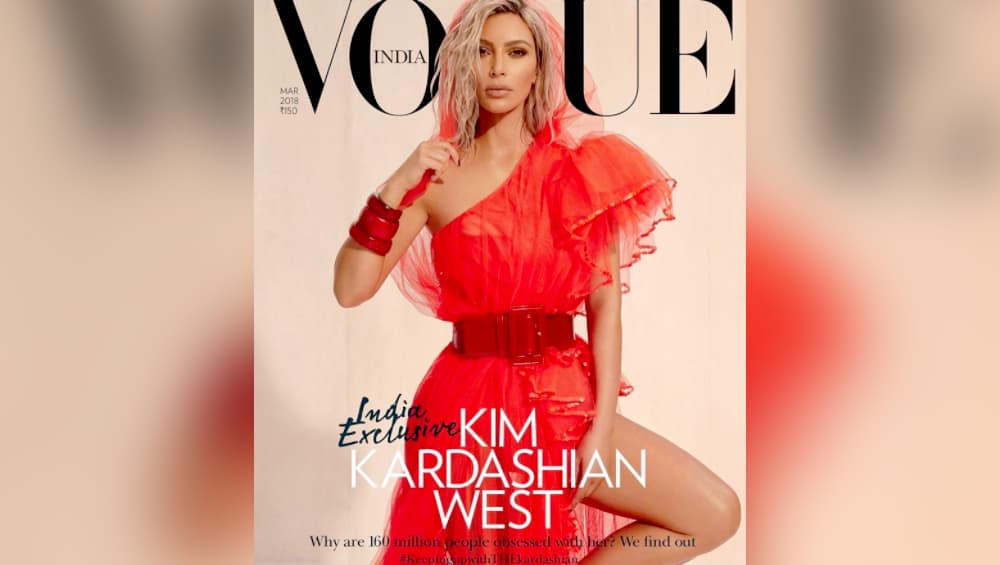 In her first look, Kim takes the frill trend a notch higher. She looks absolutely sleek and stunning in Jean Paul Gaultier couture tulle saree-dress with looping hoodie, high-waist belt and bangles. She looks splendid in platinum blonde hair in loose beach waves and her make-up looks flawless done by her go-to artist Mario Dedivanovic.
For her second look, Kim looks bold and beautiful in black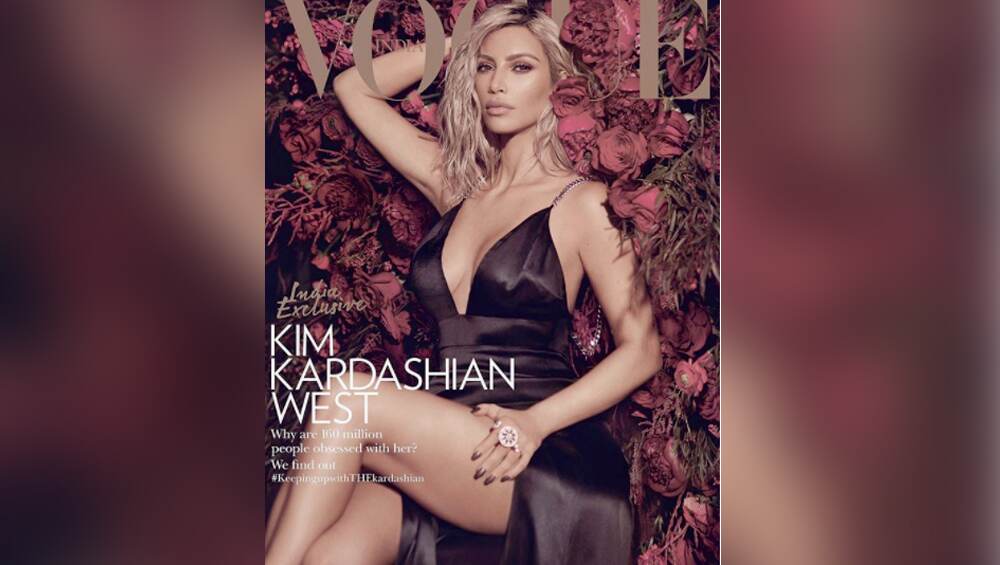 In the second look, the 37-year-old diva took to her Instagram account showing off her bronzed legs in a thigh-high split Philipp Plein black dress as she sits in front of a wall of red roses. Who can tell that she is a mum to three kids?
In an exclusive interview when asked about working for an Indian magazine, Kim revealed, "The saris, the jewellery, the clothes – everything was so beautiful! I told my show that we have to figure out how to get to India." The beauty looked gorgeous in designer Anita Dongre's traditional lehenga. And boy, did she rock the desi girl look!
Kim looks authentic in Indian attire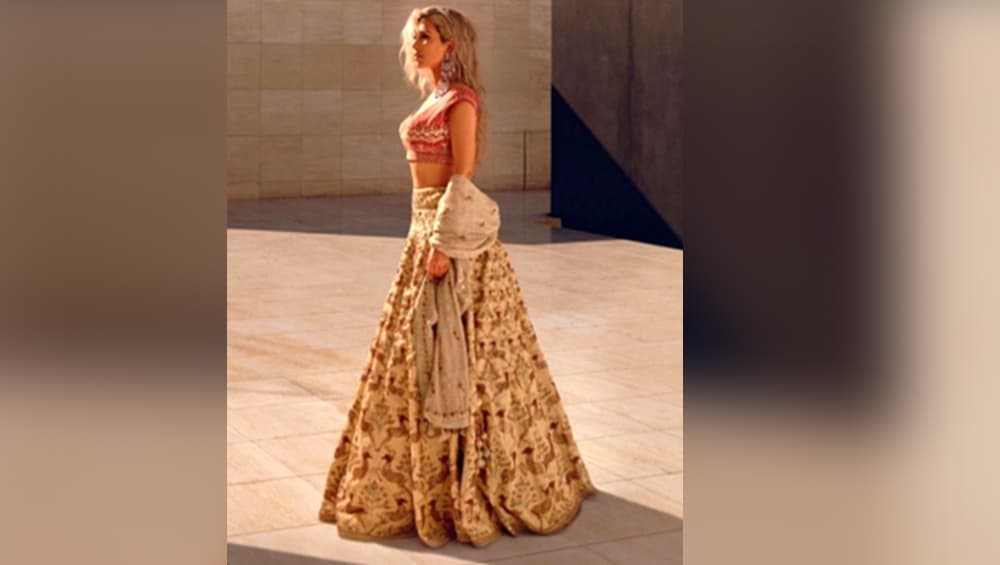 Inside the magazine, speaking about what she loves about her family members, Kim says, "My brother's sense of humour, Kourtney's savviness around fiances, Kylie's ability to just go for it, Khloe's I-don't-give-a-f**k attitude and my mum's nurturing." Kim also finally introduced her little baby girl, Chicago, to the world. She shared an adorable selfie with her baby on her Instagram account and kept the caption as 'Baby Chicago', simple and sweet.
Kim with Baby Chicago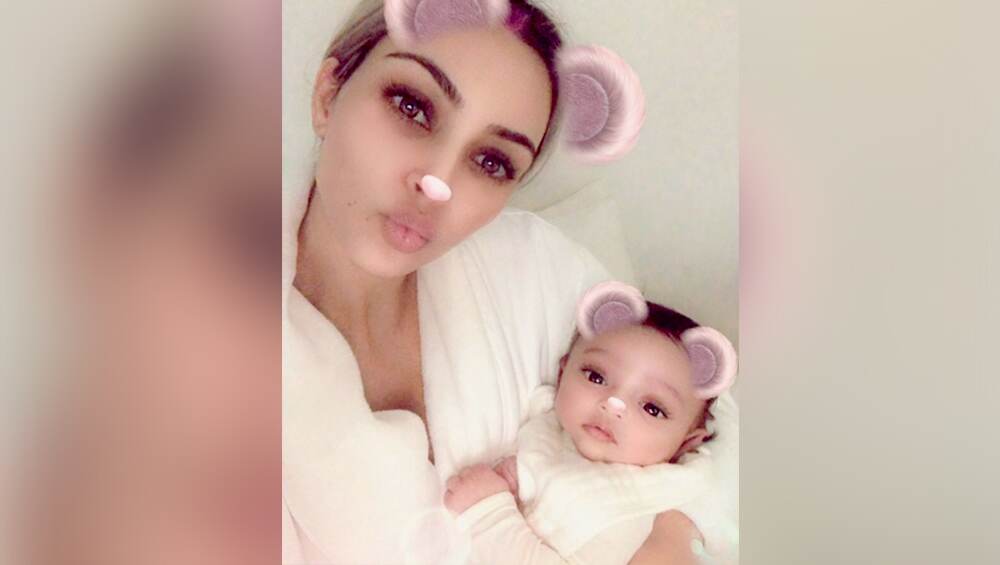 From her fabulous sartorial picks to her Valentine's Day perfume collection or her baby Chicago, Kim has always grabbed the headlines and impressed her fans. People are in love with her and 108 million Instagram followers are a proof of their obsession towards her. It is hard to ignore Kim K. Coming back to the shoot for Vogue India, we loved her traditional avatar. Which look did you like?
(The above story first appeared on LatestLY on Feb 27, 2018 01:39 PM IST. For more news and updates on politics, world, sports, entertainment and lifestyle, log on to our website latestly.com).