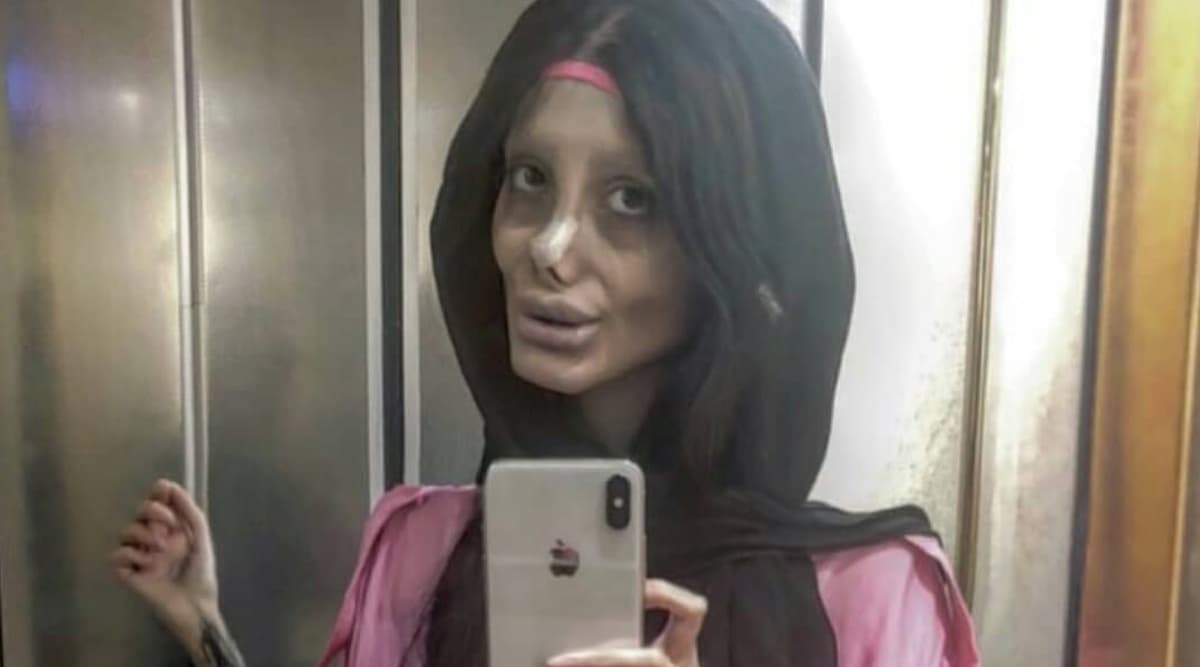 Angelina Jolie's lookalike Sahar Tabar has been arrested for blasphemy. The Instagram star rose to prominence when she shocked people with her unnatural look, saying it was all plastic surgery to look like Angelina Jolie. She told her procedures failed, and the results ended up looking like a zombie version of the maleficent actress. People were quick to talk about the complications plastic surgeries bring and how people should stay away from it. Sahar Tabar has now been arrested. Angelina Jolie Lookalike Sahar Tabar Claims to Have Broken Her Neck in Hospital, Shares Recent Haunting Pictures on Instagram.
Sahar Tabar, the Instagram star who was rumoured to have over 50 plastic surgeries to look like Angelina Jolie, has now been arrested on suspicion of blasphemy, instigating violence, illegally acquiring property, insulting the country's dress code and encouraging young people to commit corruption, Tasnim News Agency reported. The Iranian outlet has claimed that authorities arrested her after a local complained about her. Angelina Jolie ' Zombie Look Alike' Iranian Beauty Sahar Tabar Reveals How She Looks Like Without Makeup, See Pics.
Sahar Tabar's Latest Post on Instagram
View this post on Instagram
The Angelina Jolie zombie lookalike had over 26, 000 followers on Instagram and had her Instagram disabled for some time after the news broke out. Her Instagram is now active but stands at 15,000 followers. There have not been any confirmation or concrete reason for her arrest, but her fans are eagerly waiting for any follow-up to the story.