Chaitra Navratri is a nine-day long Hindu festival celebrated every year around this time of the year. This year, the festival will be celebrated from March 18 till March 26. Chaitra Navratri is celebrated in the Hindu month of Chaitra that marks the transition from Spring to Summer. During these nine days, Goddess Durga and her nine other forms are worshipped by devotees across the country. Apart from praying, many people observe fast. It is noted that in the transition period of the seasons, the immunity decreases, and the body is more prone to sickness and infections. Restricting to a heavy diet one can boost the immunity. It helps in cleansing and detoxification of the impurities present in the body. For people who are observing the fast, here's a reminder on what food items you can eat and what to avoid.
Foods to Eat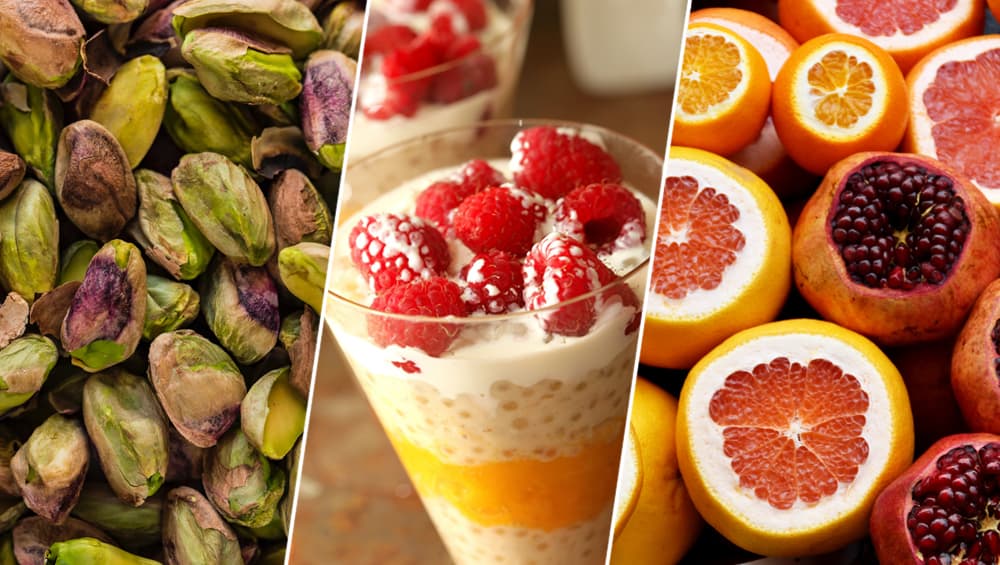 Grains & Flours: You can consume Kuttu ka atta (Buckwheat flour), Singhade ka atta (Water Chestnut flour), Rajgira ka atta (Amarnath flour), Sama ke chawal (Barnyard Millet) and Sama ka atta (flour) and Sabudana (Tapioca Pearls). You can use the flour to make rotis and you can also use sabudana and amarnath flour to prepare khichdi.
Fruits: There are no restrictions when it comes to eating fruits. All kinds of seasonal and non-seasonal fruits can be eaten. Apples, grapes, bananas, papaya, melons, berries and more fruits can be consumed. You can eat a combination of fruits, make a salad or even make a milkshake.
Vegetables: Only a variety of vegetables are allowed during Navratri. Potato, Arbi (colacasia), Yam (Jimikand), raw banana, raw papaya, lauki (Bottle Gourd), pumpkin are most commonly consumed vegetables. You can make cutlets using raw bananas, arbi, pumpkin and jackfruit. These are good options to try.
Dry fruits & Nuts: Look beyond almonds and walnuts. Don't neglect dates, raisins, pistachios, cashews and dried apricots, they make for good munching options. You can always satiate your hunger pangs by keeping the nuts handy. You can eat phool makhana (fox nuts), peanuts, magaj ke beej (melon seeds) and chilgoza (pine nuts). Eat them as mid-day snack and keep your hunger at bay. Roast the peanuts at home and add a dash of sendha namak (rock salt) for flavour.
Milk & Dairy Products: There is a lot to experiment when it comes to milk and other dairy products. If you don't like the taste of plain milk, you can make milkshakes with fruits like banana, chickoo, strawberries. These will keep you full and hydrated at the same time. Curd and yogurt are also ideal options for evening snacks. Mix yogurt, fruits and a spoonful of honey and your healthy bowl of nutrition is ready. Other dairy products commonly consumed are paneer (cottage cheese), fresh cream, butter, khoya or mawa.
Spices & Herbs: Sendha namak, jeera and jeera powder (cumin seeds and powder), kali mirch (black pepper powder), chhoti elaichi (green cardamom) are the only used spices during fasting. Fresh herbs like ginger root, green chillies, coriander leaves and lemon juice are commonly used.
Miscellaneous: Coconut can be used in a variety of dishes plus coconut milk can also be consumed. Sugar of all types can be used like raw sugar, jaggery and honey.
Foods to Avoid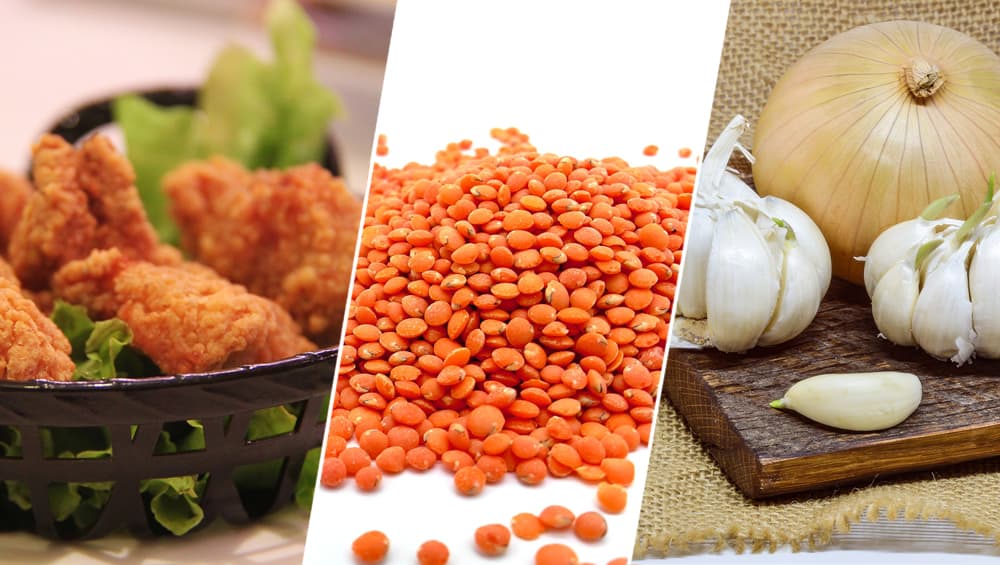 Food items like chicken, mutton, lamb, beef and eggs are to be strictly avoid during this time. In many households, people refrain from eating non-veg even if they are not fasting.

Grains and flours like wheat, rice, chickpea flour (besan), refined flour (maida), semolina (sooji), corn flour, millets like ragi in any form are strictly prohibited to use in cooking.

All food should strictly be prepared without onion and garlic. Vegetables like eggplants (baingan), okra (bhindi) and other greens are not consumed.

No legumes and pulses are allowed during this period.

Table salt or regular namak is not allowed. Also, spices like haldi (turmeric), garam masala, curry powder, dhaniya powder (coriander powder), sarso or rai (mustard seeds), hing (asafoetida) are not allowed.

You need to steer clear from consumption of alcohol and aerated drinks.
Often people refrain from fasting as they assume they will have to starve. Although this is not the case during fasting in Navratri. You can eat all the above-mentioned food items. All you need to do is experiment a little when preparing dishes. Create your own concoctions. This will make your food interesting to eat and you will thoroughly enjoy the festival in high spirits.
(The above story first appeared on LatestLY on Mar 15, 2018 04:53 PM IST. For more news and updates on politics, world, sports, entertainment and lifestyle, log on to our website latestly.com).