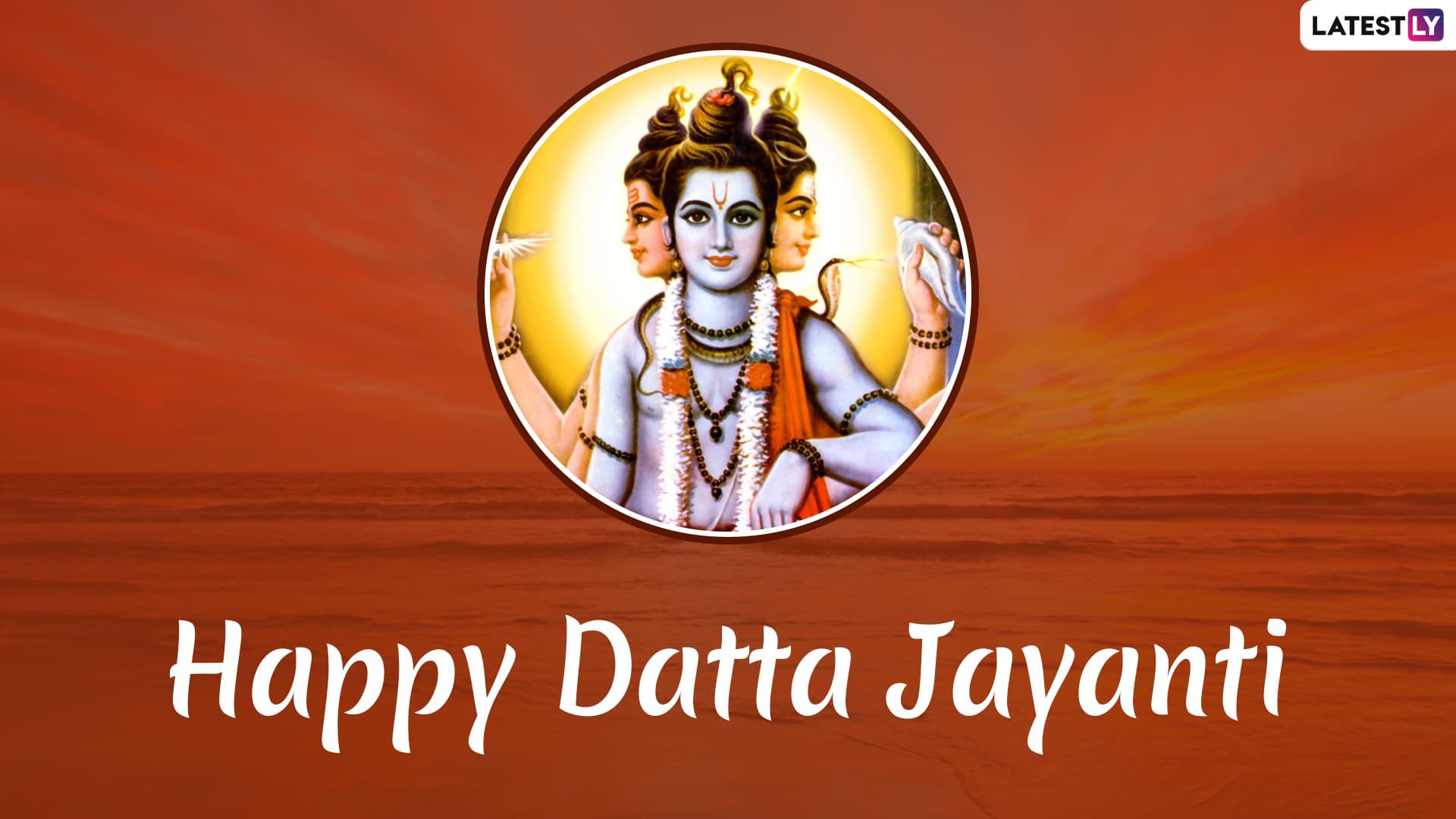 Happy Datta Jayanti 2019! The festival of Datta Jayanti is celebrated across India, especially Maharashtra, with much joy and grandeur festivities. Datta Jayanti, also popularly known as Dattatreya Jayanti, will be observed on December 11 this year. The Datta Jayanti festival commemorates the birth of Hindu God Dattatreya (Datta) – a combined form of the trinity of Brahma, Vishnu, and Shiva. The holy day is observed by the people of the Hindu community. People send across their greetings, messages and images to send their wishes of Happy Datta Jayanti. If you are searching for the latest Datta Jayanti 2019 messages, then you can find them here. People can share these Datta Jayanti 2019 wishes and greetings through WhatsApp messages, Facebook statuses, Instagram posts, Snapchat stories, Hike messages and other popular messaging apps. It will be a nice gesture to share festive greetings with their loved ones on the occasion of Datta Jayanti. Datta Jayanti 2019 Date: History and Significance of The Day to Worship Lord Dattatreya, The Divine Trinity.
People can also send across 2019 Dattatreya Jayanti wishes via text messages, picture messages, videos, GIFs, and even SMSes. Recently, WhatsApp had started a new feature on its platform, i.e. 'WhatsApp Stickers' to share celebratory wishes. It has become a rage among people and is used extensively to send wishes on all festive occasions.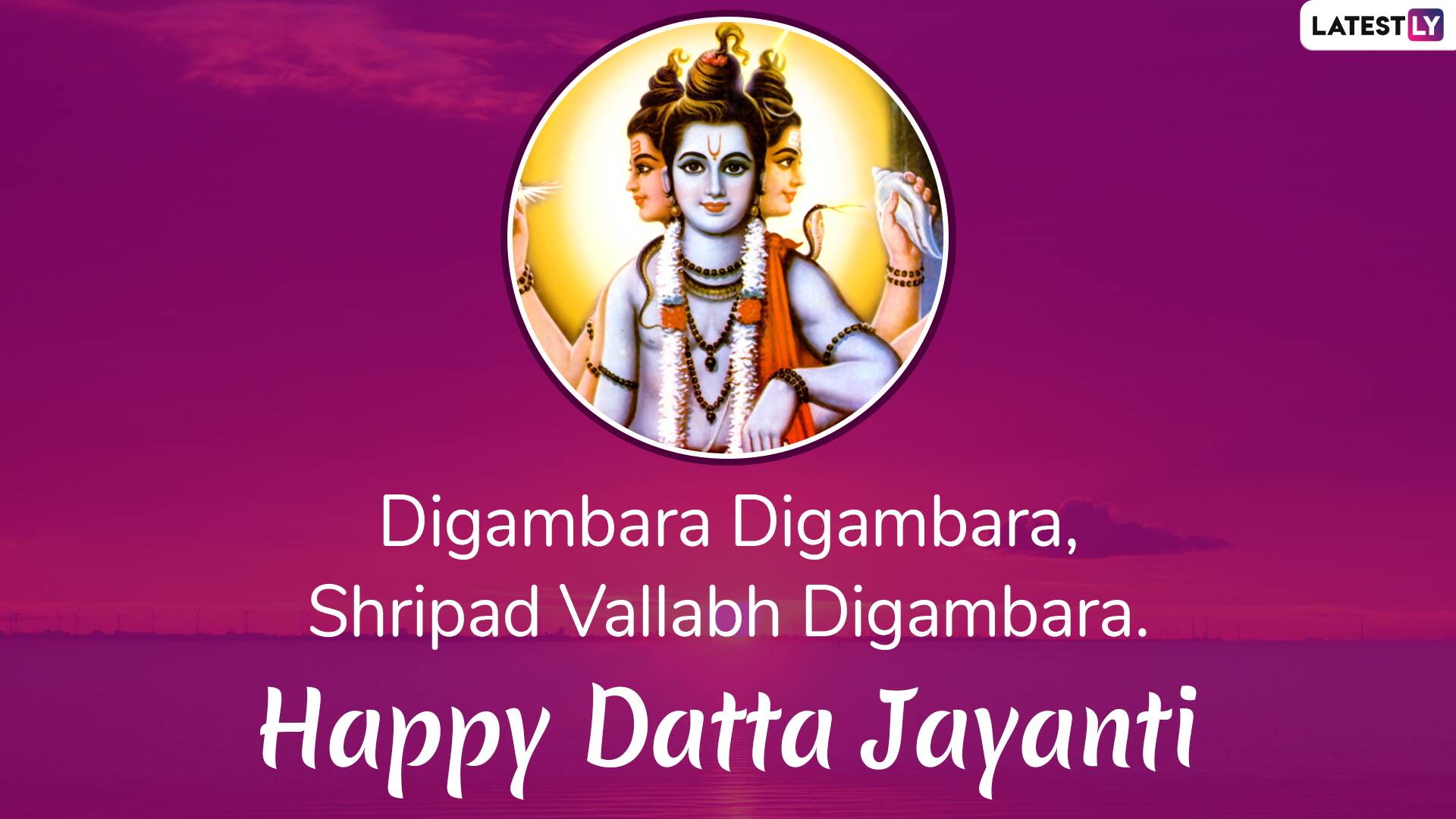 Message reads: Digambara Digambara, Shripad Vallabh Digambara. Happy Datta Jayanti.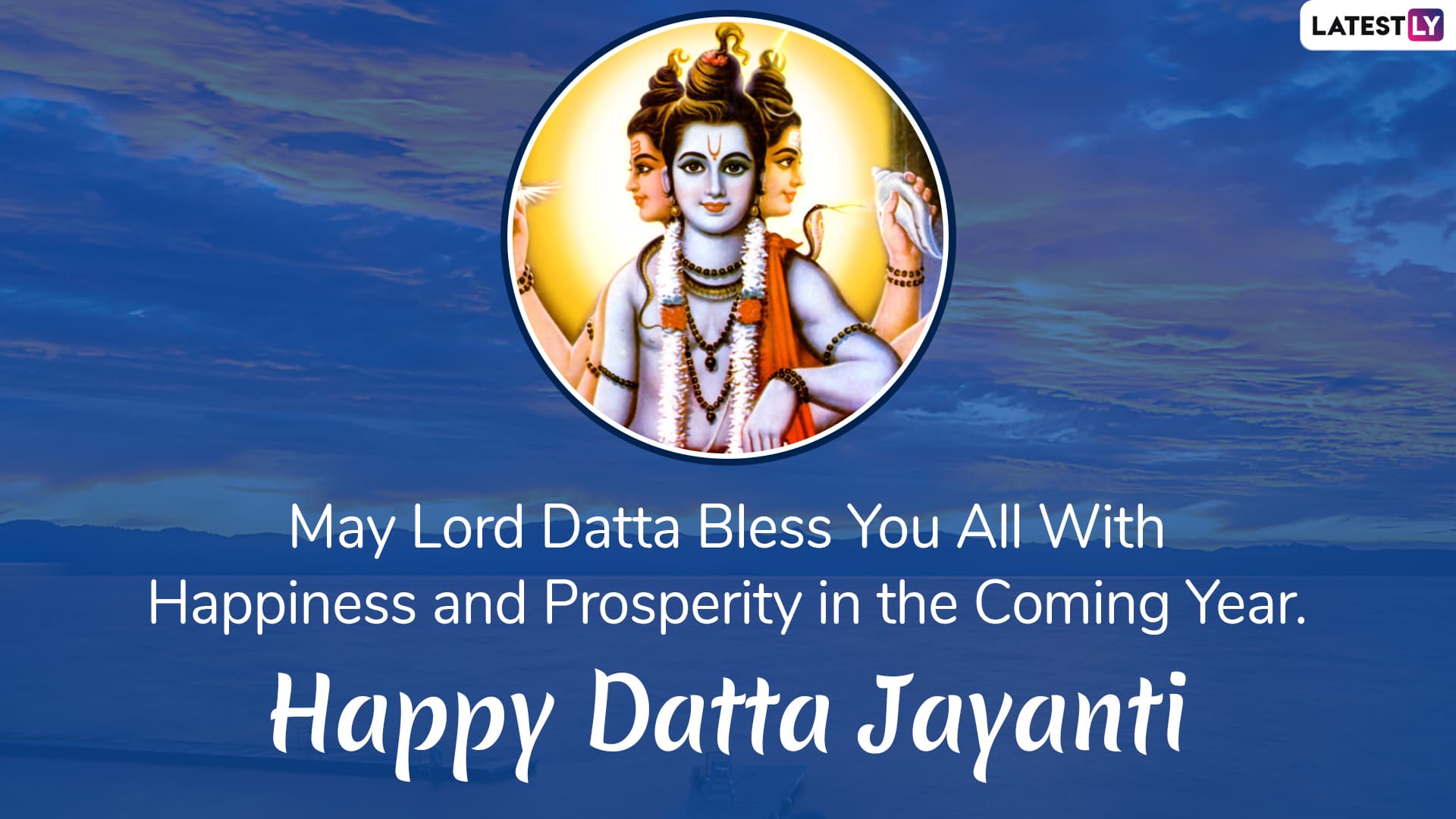 Message reads: May Lord Datta Bless You All With Happiness and Prosperity in the Coming Year. Happy Datta Jayanti!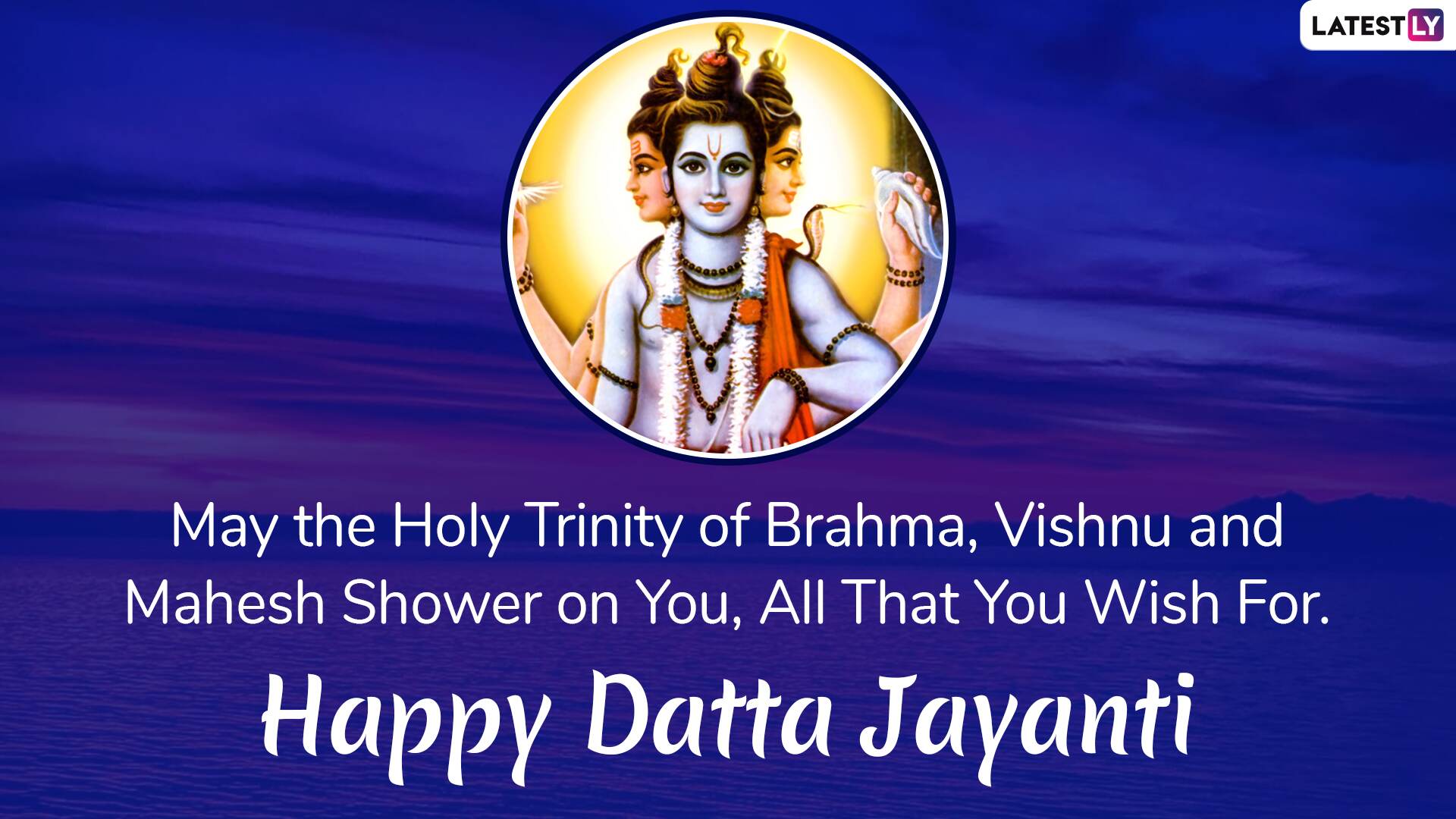 Message reads: May the Holy Trinity of Brahma, Vishnu and Mahesh Shower on You, All That You Wish For. Happy Datta Jayanti!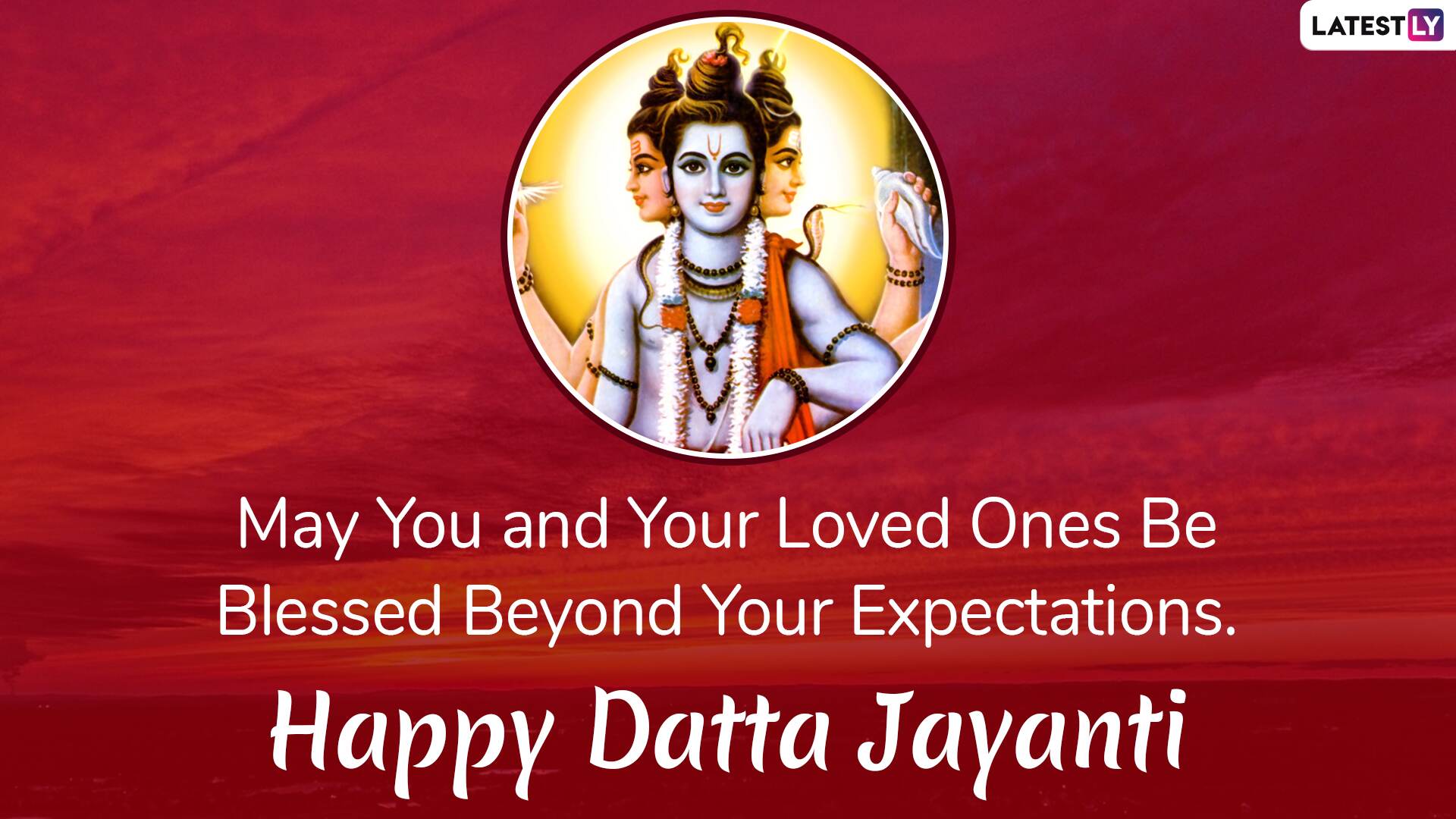 Message reads: May You and Your Loved Ones Be Blessed Beyond Your Expectations. Happy Datta Jayanti.
WhatsApp Stickers
There is also an option of sending across greetings with the help of WhatsApp stickers. You will have to download special God stickers which are available on the Play Store. You can send these stickers and pass on your wishes for Datta Jayanti.
If you are looking for top and popular Dattatreya Jayanti 2019 wishes and greetings to send to your dear ones on the sacred day of Datta Jayanti, then your search should end here. We at LatestLY bring you some of the best and most popular 2019 Datta Jayanti messages, greetings, and wishes which you can send across to your friends, family, relatives, colleagues, peers etc.