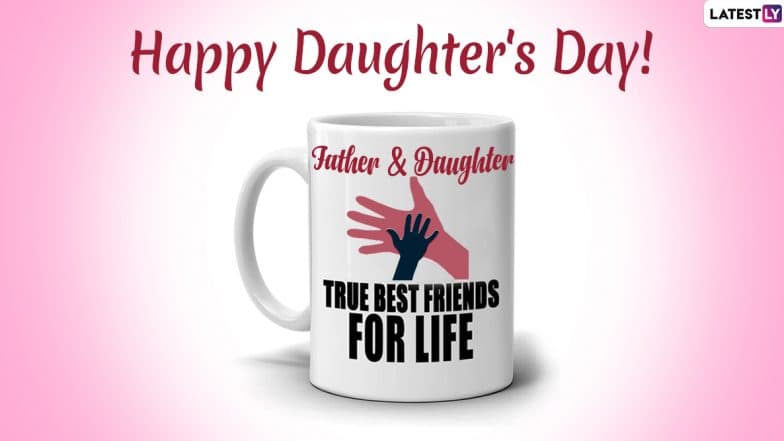 Every year September 22 is dedicated to Daughters' day. This day celebrates daughters who enlighten our lives with their presence. Daughters' day is like a big "thank you" to the daughters all around the world. Fathers and Mothers express gratitude towards their daughters and make them feel special. And what better way to show your appreciation than by gifts? We are not talking about cliched gifts like cards or flowers, gift them something off-beat that will make them feel unique. When you plan to buy a gift for your daughter, it is essential to know her likes and dislikes. Also, keep in mind whether or not will it come in any use to her. But if you still can't make up your mind, here are a few Daughter's Day ideas for you. National Daughters Day 2019 Date and Information: Everything About the Day for Celebrating Girls and Women. 
Shopping Vouchers
Who doesn't like to shop? Gift her a shopping voucher from her favourite store and it will make her day. It can be something from makeup and accessories or clothes, figure out she likes and give her a gift card of the amount you want.
Concert Passes
If your daughter is into concerts, buy her tickets to one. See if she wants to go with her friends on family and prepare accordingly.
Workshop Tickets
Figure out what is your daughter passionate about. It can be anything from the guitar to robotics, buy her tickets to any workshop she likes. She will thank you after she starts working towards her passion.
An Experience
Give her an experience rather than something materialistic. Take her out for the day and do her favourite things together with her. You can take her out for a trekking session or maybe go for a short trip.
Pet
Nothing is better than a pet when it comes to gifts. If your daughter is not allergic to fur and feathers, go ahead and buy her whichever pet she likes.
While we are talking about materialistic gifts, what you must remember is that nothing beats your time and efforts. A genuine effort speaks for itself.