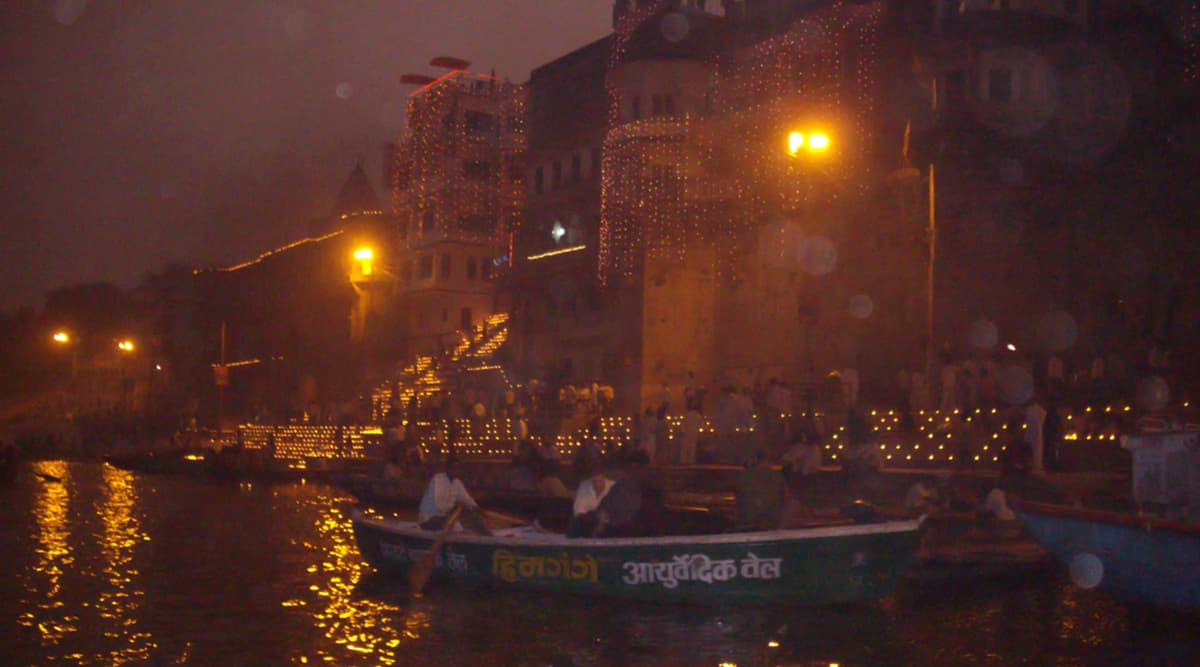 While most of you are yet to overcome with the Diwali 2019 celebrations, Varanasi is gearing up to welcome its grandest festival of Dev Deepawali. The auspicious celebration every year takes place on the occasion of Kartik Poornima, 15 days after Diwali. This year, Dev Deepawali will be celebrated on November 12, and the preparations have already begun. If you are festival lovers, you surely cannot miss the wonderful celebration. At the holy Ghats of River Ganges, the earthen lamps are lit and decorated on the stairs and temples, to mark the victory of Lord Shiva over demon Tripurasur. Here is the Dev Deepavali 2019 date, significance, rituals, celebration and everything else you should know about the religious observation. Kartik Purnima 2019 Date: Significance, Purnima Tithi, Celebrations Related to Dev Deepawali. 
Dev Deepawali 2019 Date:
Dev Deepawali is celebrated on the occasion of Kartik Poornima. Fifteen days after the Diwali celebration, Varanasi observes Dev Deepavali. According to the Hindu calendar, Dev Deepawali 2019 falls on November 12. The Purnima tithi for the auspicious occasion begins at 6:02 pm on November 11 and ends at 7:04 pm on November 12, 2019.
Dev Deepawali Significance:
Dev Deepawali is a famous Utsav observed every year at the holy city of Varanasi. It is also known as the "festival of lights of the Gods." According to the mythological story, Dev Deepawali is observed to honour the victory of Lord Shiva over demon Tripurasur, who had conquered the whole world after defeating the gods. It is because of this that Dev Deepawali Utsav is also known as Tripurotsav or Tripurari Purnima which is celebrated on the auspicious day of Kartik Purnima. Know Everything About Dev Deepavali Celebrations in Varanasi. 
Dev Deepawali Rituals and Celebration:
The auspicious festival of Dev Deepawali is a treat to experience. The steps of the ghats on the riverfront of the Ganges, are lit with more than a million earthen lamps. It is believed that Gods descent on Earth to bathe in the Ganges on this auspicious day. The Ganga aarti which is performed in the evening gathers millions of spectators from around the world. From Ravidas Ghat at the Southern end to Rajghat, the entire space shines bright as earthen lamps are lighted. Devotees also decorate their houses with oil lamps and coloured designs on their front doors. Processions of decorated deities are taken out into the streets, and oil lamps are set afloat on the river.
Varanasi is a dream destination for travellers, and Dev Deepawali is that time of the year when the city honestly seems like an abode of the Gods. People from all over the world come and stay in the city for days, seeking spiritual peace, meditating on the banks of River Ganga and pay visits to the temples.