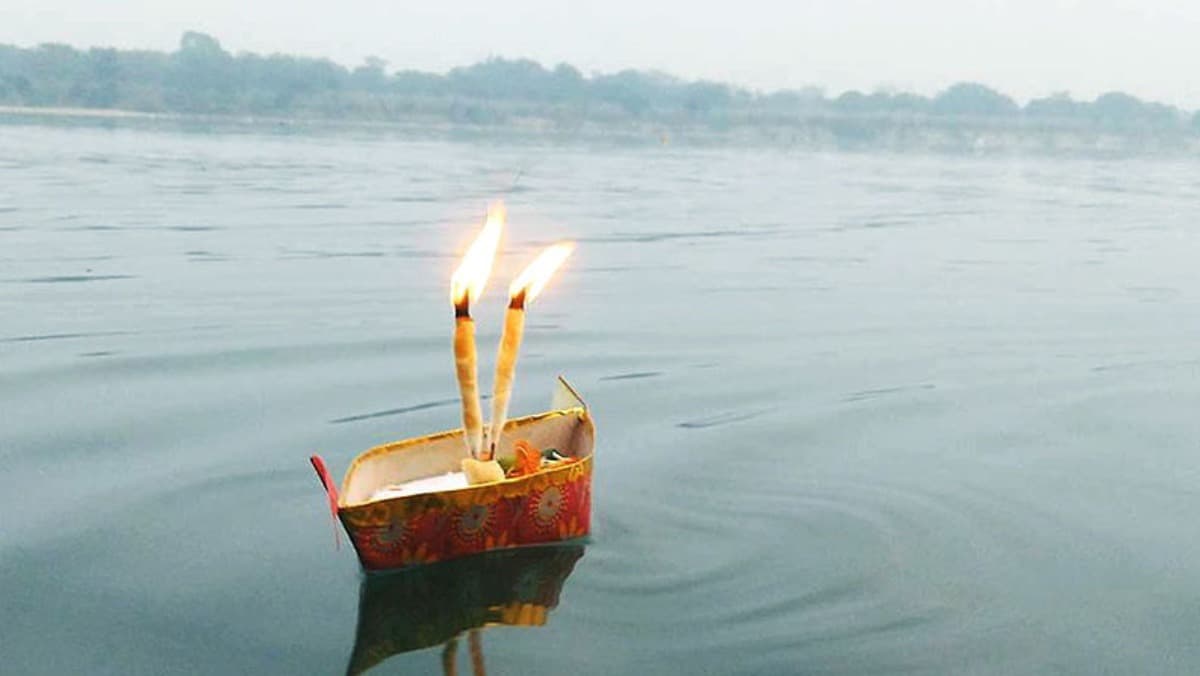 Kartik Purnima is a cultural observance celebrated on the full moon day or the fifteenth lunar day of the Hindu month of Kartik. It is known as Tripuri Purnima, Tripurari Purnima and as Deva Diwali or Dev Deepawali in some regions. Kartik Purnima 2019 will be observed on November 12. As the month of Kartik is considered auspicious, devotees take a dip in the holy river of Ganges. As Kartik Purnima 2019 approaches, we have compiled Tithi timings, significance, celebrations and stories related to the observance. At times it also coincides with Karthikai Deepam which is celebrated in South India and Sri Lanka. Tulsi Vivah 2019 Date: Significance, Mythology, Puja Muhurat Related to Ceremonial Marriage of the Goddess Tulsi to Lord Vishnu.
Kartik Purnima has two legends associated with it. The first story is related to Lord Vishnu who incarnated as Matsya, the first avatar of Lord Vishnu, to rescue the first man from a great deluge. Matsya is believed to be Vishnu's first avatar out of his 10 avatars. According to another mythological story, Lord Shiva killed the demon king Tipurasura who had conquered the whole world after defeating the gods. He also created three cities in space, together called Tripura. Tulsi Vivah 2019 Wishes: WhatsApp Stickers, Facebook Greetings, GIF Images, SMS And Messages to Send on The Festival.
But, Lord Shiva killed the demon and destroyed his cities using just one arrow. The Gods were overjoyed at the victory and declared the day as a festival of illuminations. Hence, the day is called 'Dev Diwali'. On this day, thousands of earthen lamps are lit at the bank of river Ganga. Temples also adorn themselves with hundreds of diyas.
Kartik Purnima Date
November 12, 2019
Kartik Purnima Timings
Purnima Tithi Begins - 06:02 PM on Nov 11, 2019
Purnima Tithi Ends - 07:04 PM on Nov 12, 2019
Kartik Purnima is quite significant as there are many rituals and festivals associated with the Kartik month. The celebrations begin on the day of Prabhodini Ekadashi. Tulsi Vivah is also observed on the day, wherein the marriage ceremony of the holy basil Tulsi, originally a woman named Brinda and Shaligram, an iconic representation of Lord Vishnu, is held. Lord Shiva's son Kartikeya is also believed to have born on this auspicious day. It is also believed that Lord Krishna and Radha danced rasa on Kartik Purnima. The day also holds religious significance for Jains.