The Christian community across the world is observing Easter today. This year, Easter falls on April 21. The day marks the resurrection of Jesus Christ after he was crucified. According to the Bible, he rose from the dead giving hope to all mankind. And as Easter is being celebrated, we have compiled a list of Easter expressions and HD Images to wish your friends and family. We present you thought-provoking 2019 Easter quotes and inspirational sayings delivered by famous public figures. Cute and Colourful DIY Easter Egg Decoration Ideas You Must Try Out! 
Easter is traditionally celebrated on the first Sunday, following the full Moon that lands on or right after the spring equinox. While the date of Easter is always in flux, the Christian Church calendars state that the spring equinox always falls on March 21. However, this year, the first full moon after the spring equinox will occur after April 19, which means Easter will be celebrated on the following Sunday, April 21. Get into the holiday spirit and reflect on the true meaning of Easter with our compilation of Easter quotations. Whether you are looking for a holiday card or just some seasonal inspirations, check out the most uplifting and meaningful Easter 2019 quotes and images. Places in Mumbai, Delhi and Bangalore to Enjoy Scrumptious Easter Sunday Brunch. 
"God proved His love on the Cross. When Christ hung, and bled, and died, it was God saying to the world, 'I love you.'" Billy Graham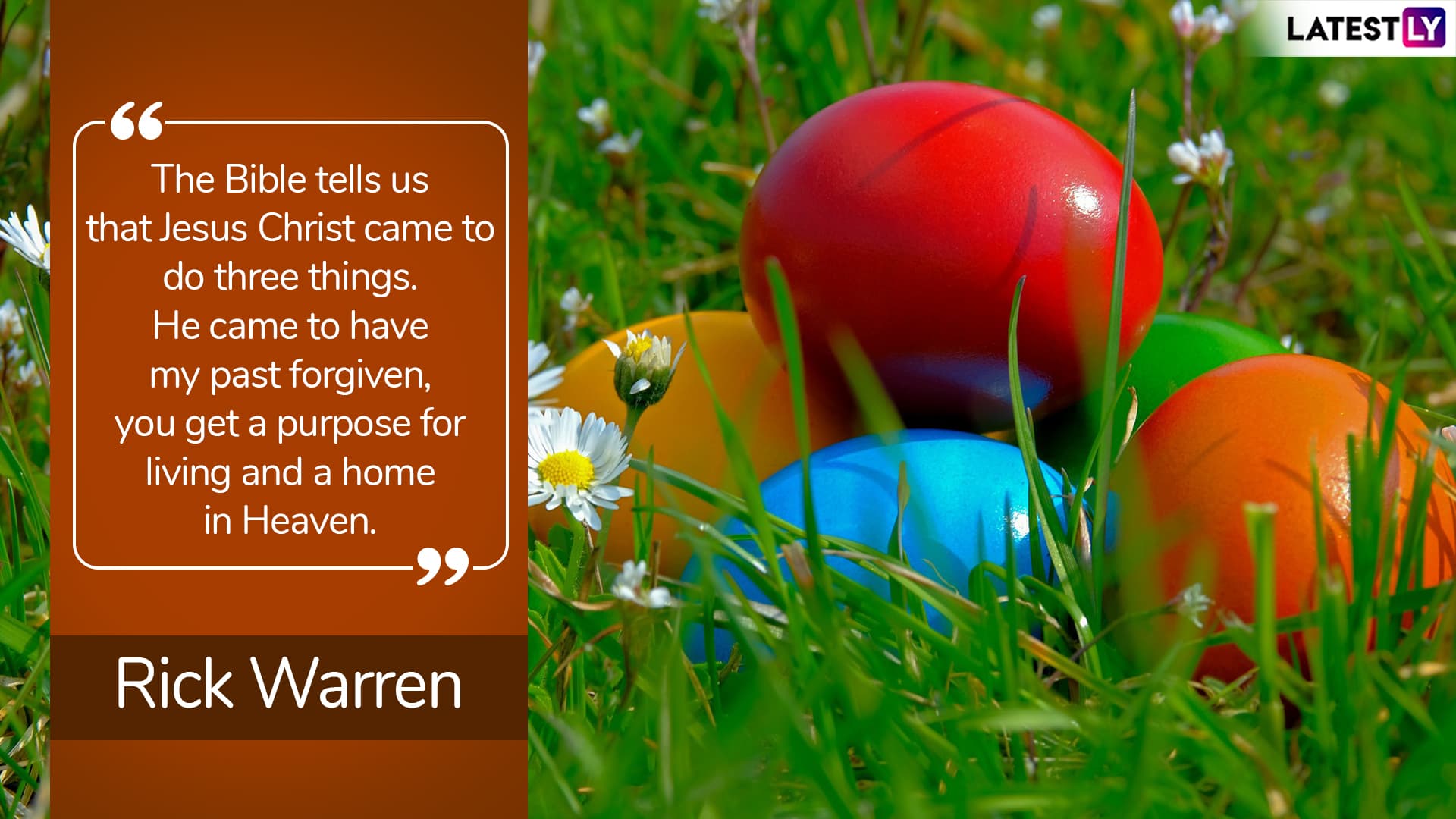 "The Bible tells us that Jesus Christ came to do three things. He came to have my past forgiven, you get a purpose for living and a home in Heaven." Rick Warren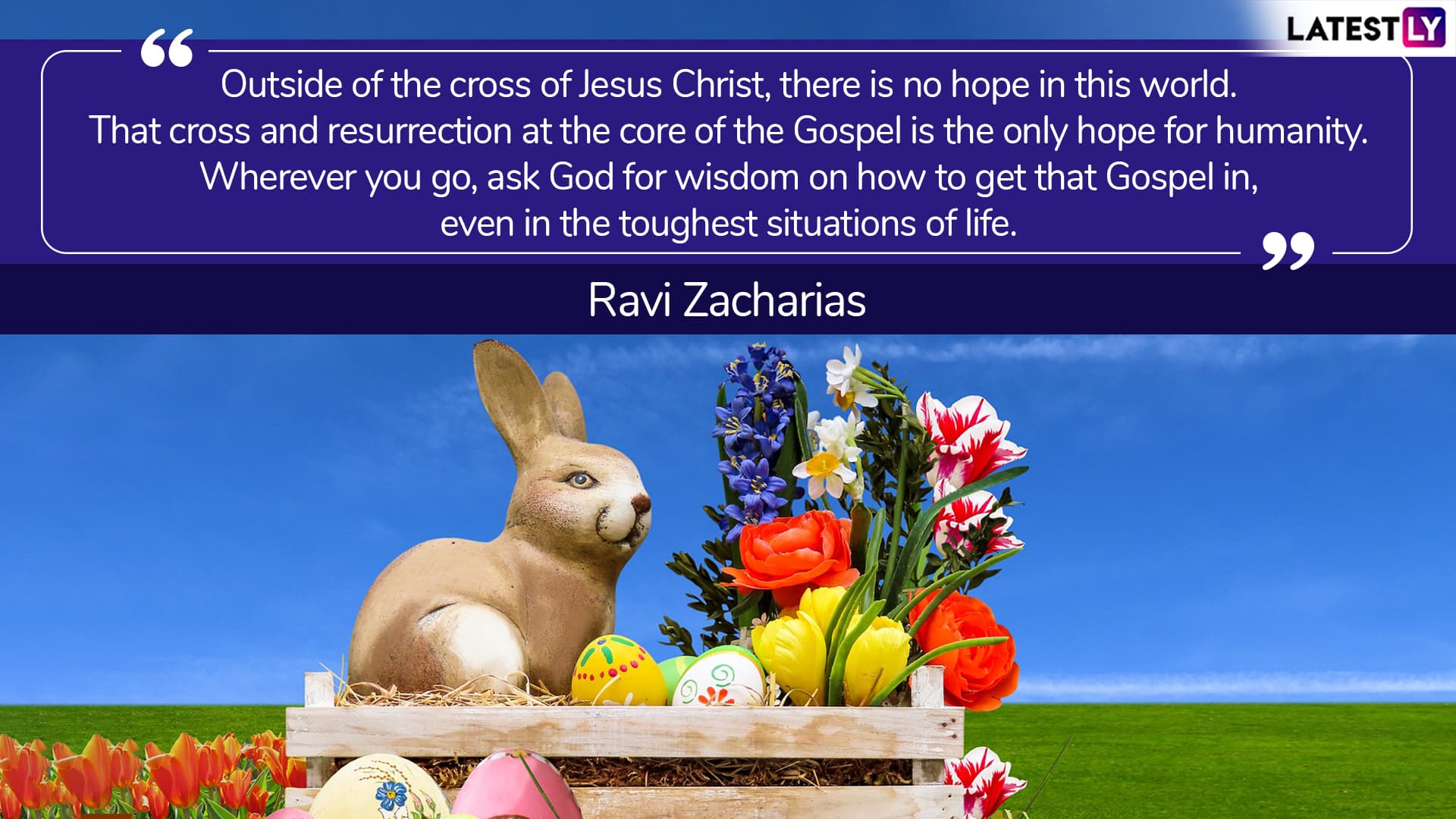 "Outside of the cross of Jesus Christ, there is no hope in this world. That cross and resurrection at the core of the Gospel is the only hope for humanity. Wherever you go, ask God for wisdom on how to get that Gospel in, even in the toughest situations of life." Ravi Zacharias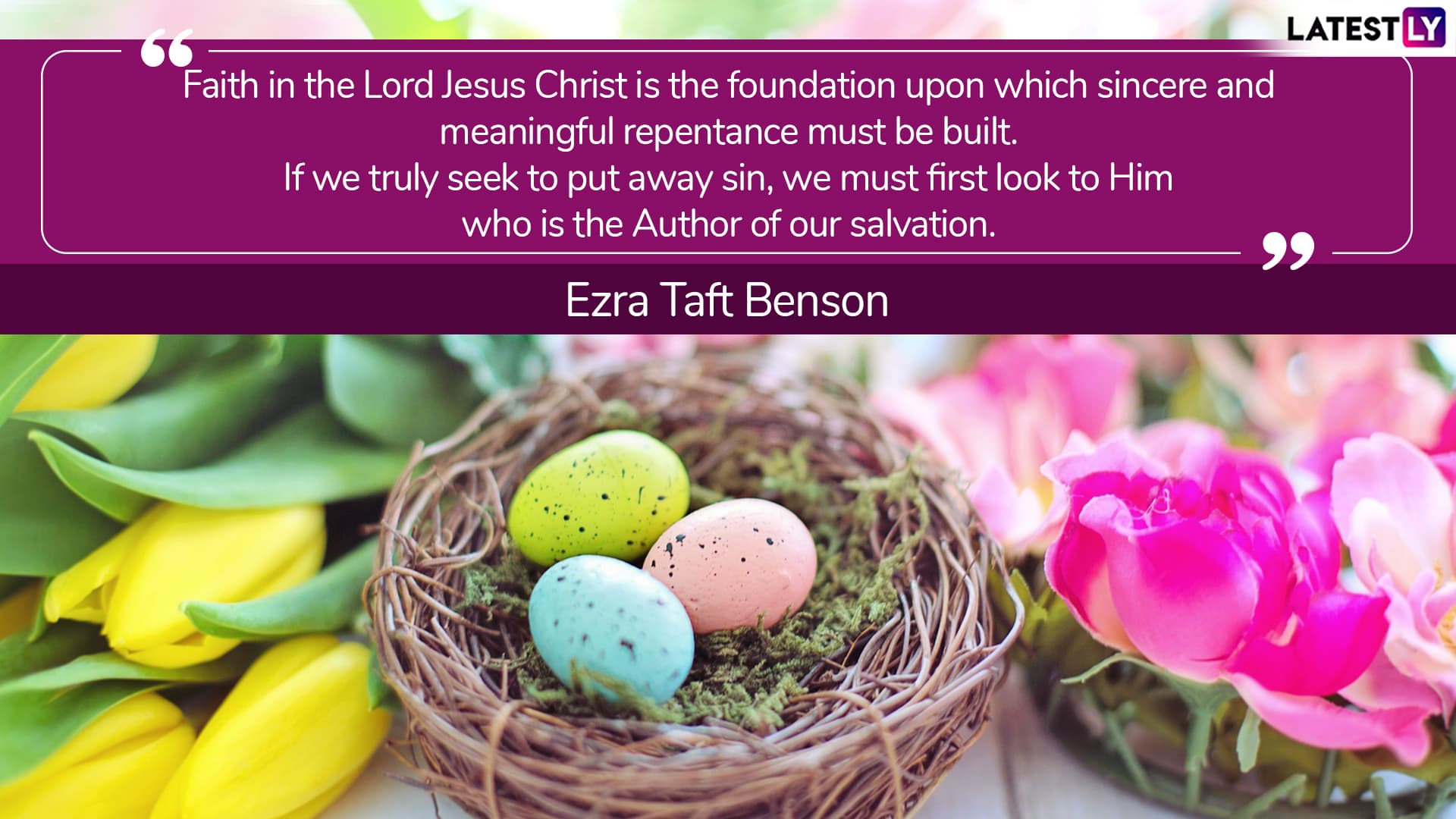 "Faith in the Lord Jesus Christ is the foundation upon which sincere and meaningful repentance must be built. If we truly seek to put away sin, we must first look to Him who is the Author of our salvation." Ezra Taft Benson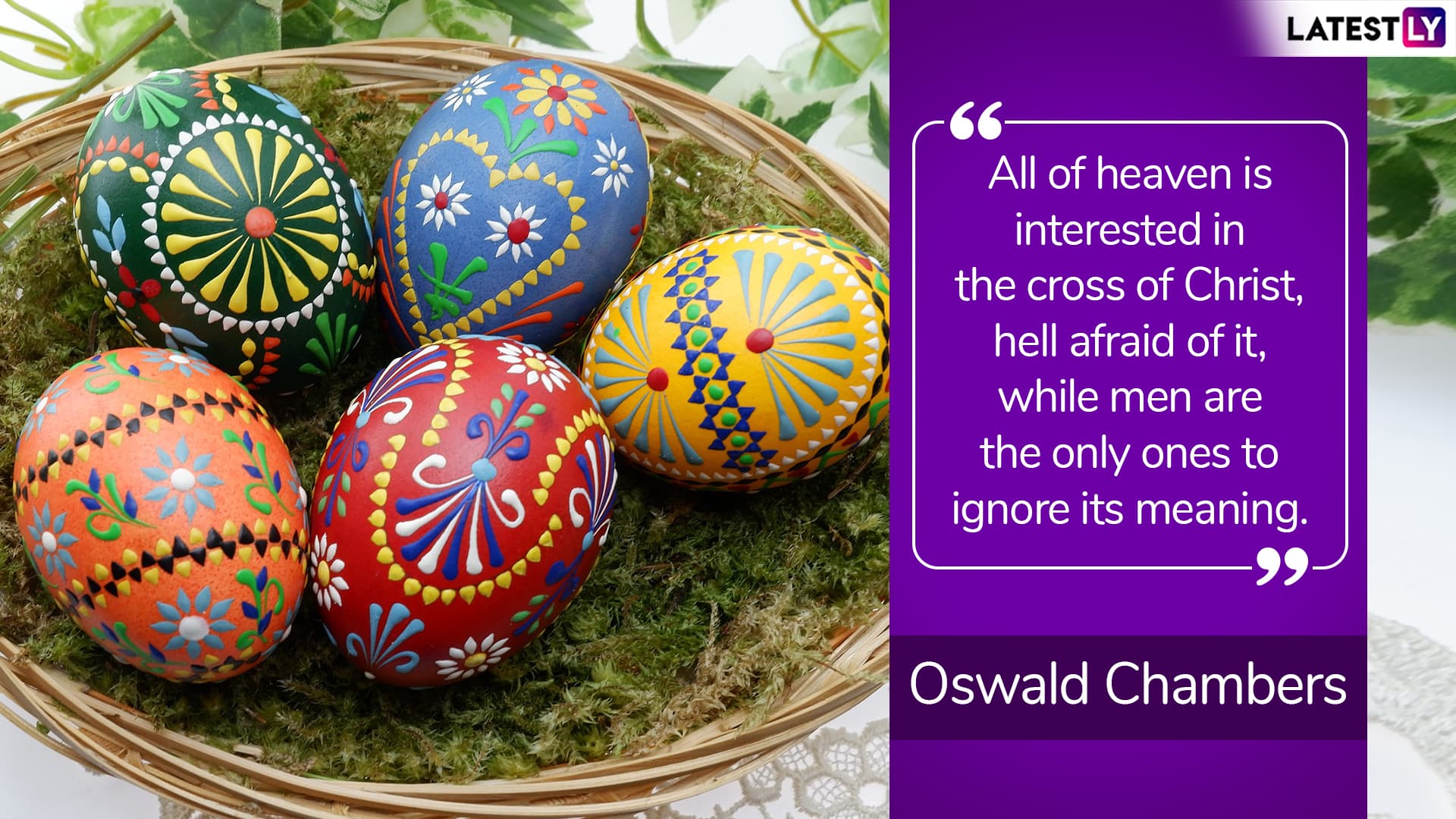 "All of heaven is interested in the cross of Christ, hell afraid of it, while men are the only ones to ignore its meaning." Oswald Chambers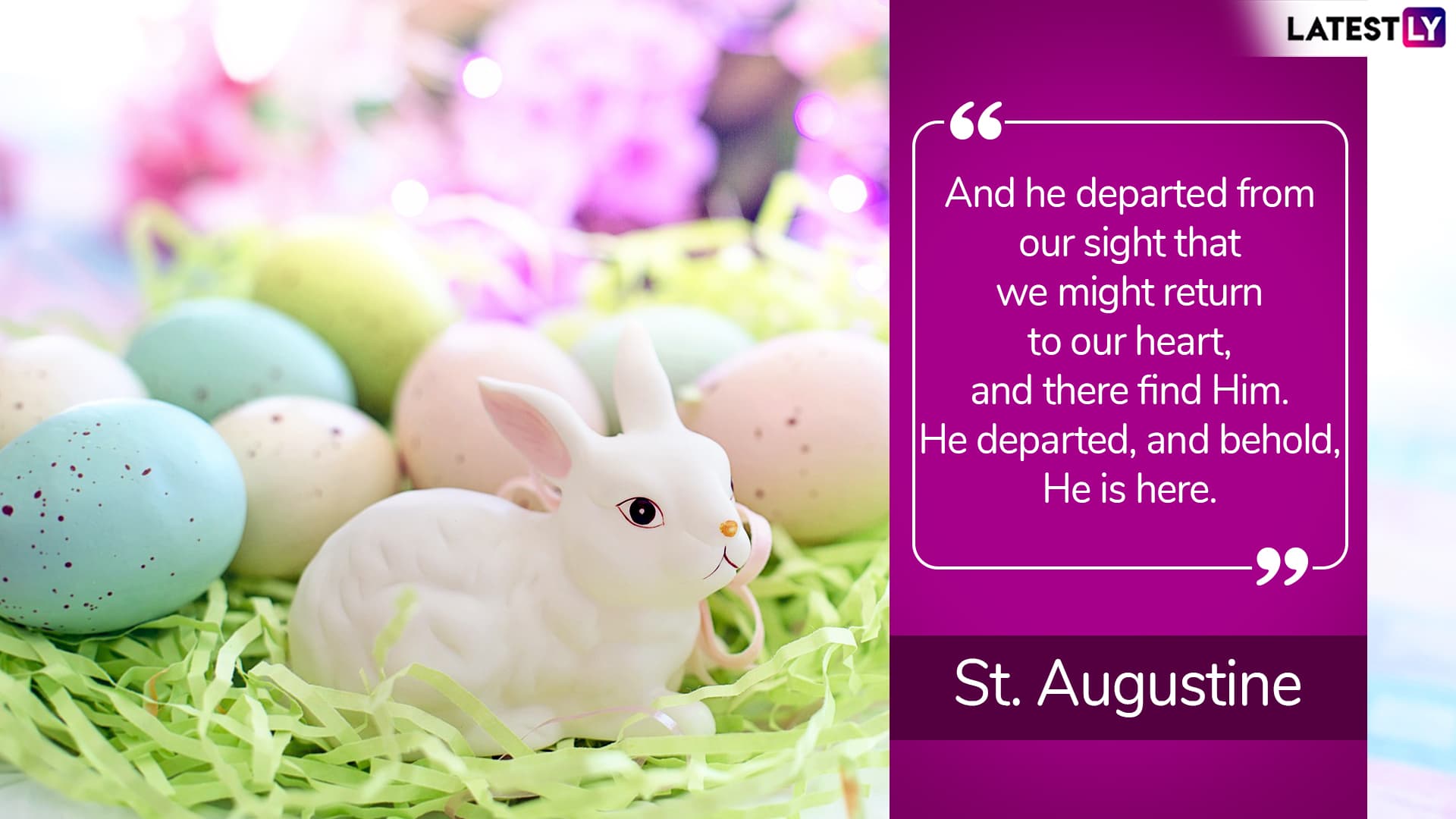 "And he departed from our sight that we might return to our heart, and there find Him. He departed, and behold, He is here." St. Augustine
We hope that the above Easter quotes and sayings will be useful to you while you share the soulful words to your near ones, observing the celebration Jesus' re-born day. From solemn rituals to egg hunts, celebrate Easter Sunday with as much devotion and spend this valuable time with your near ones. Happy Easter!