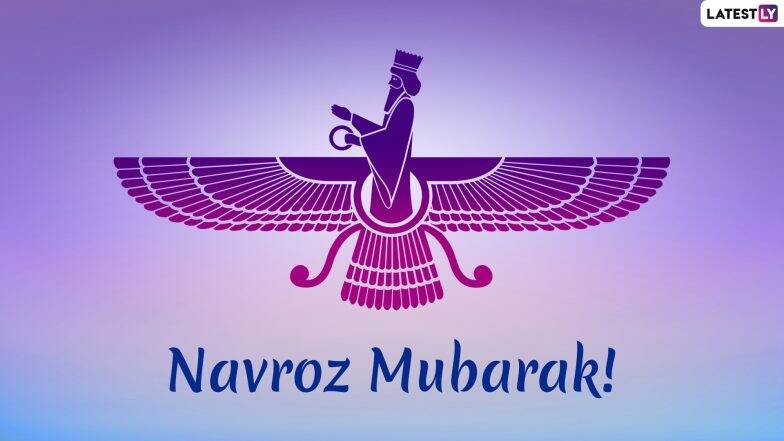 It's Parsi New Year 2019 for the Parsi community in India. The observance known as Navroz (also spelt as Nowruz or Navroze) falls on August 17 this year. The word "Nowruz" translates to "new day". The day is also known as Jamshed-i-Nouroz after the Persian King, Jamshed, who introduced Persian Calendar or the Shahenshahi Calendar. Parsis greet each other on the festival by sending Navroz messages and greetings. And as we celebrate the festival, here is a list of 'Navroz Mubarak' wishes and greetings to send your friends and family. You can share these beautiful messages, WhatsApp stickers, Facebook greetings, GIF Images wishing a Happy New Year with your near and dear ones. LatestLY also wishes and presents the Parsi community worldwide with options of beautiful Parsi New Year Images, Navroz Mubarak HD wallpapers, Happy Navroz greetings, Happy Parsi New Year wishes, Navroz quotes, SMS, Navroz Mubarak photos, WhatsApp Stickers, messages and more. Parsi New Year 2019 Date: History, Significance and Celebrations of Pateti.
The observance is also known as Jamshedi Navroz after the legendary King of Persia, Jamshed who started the Parsi calendar. Parsis follow the religion of Zoroastrianism and one who follows the religion is a Zoroastrian. In India, the Parsi community resides predominantly in Mumbai and Gujarat. As we observe Navroz, here are messages and wishes you can send your family, relatives and friends. Parsi New Year 2019: Difference Between Pateti and Nowruz, Traditional Pateti Wishes & Other Most-Asked Questions Answered About The Parsi Festival.
Check Out Navroz Mubarak Messages Below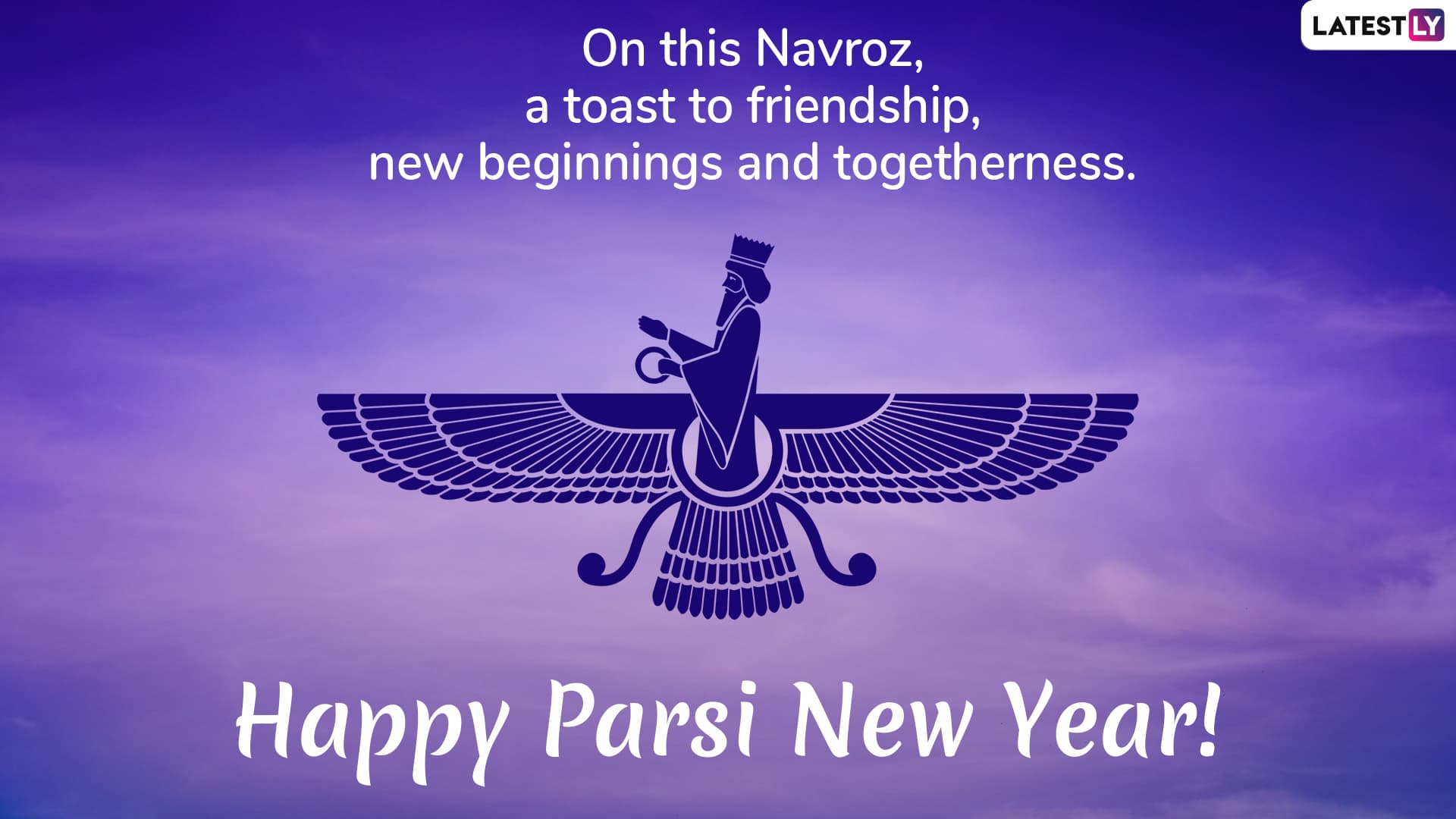 WhatsApp Message Reads: On this Navroz, a toast to friendship, new beginnings and togetherness. Happy Parsi New Year!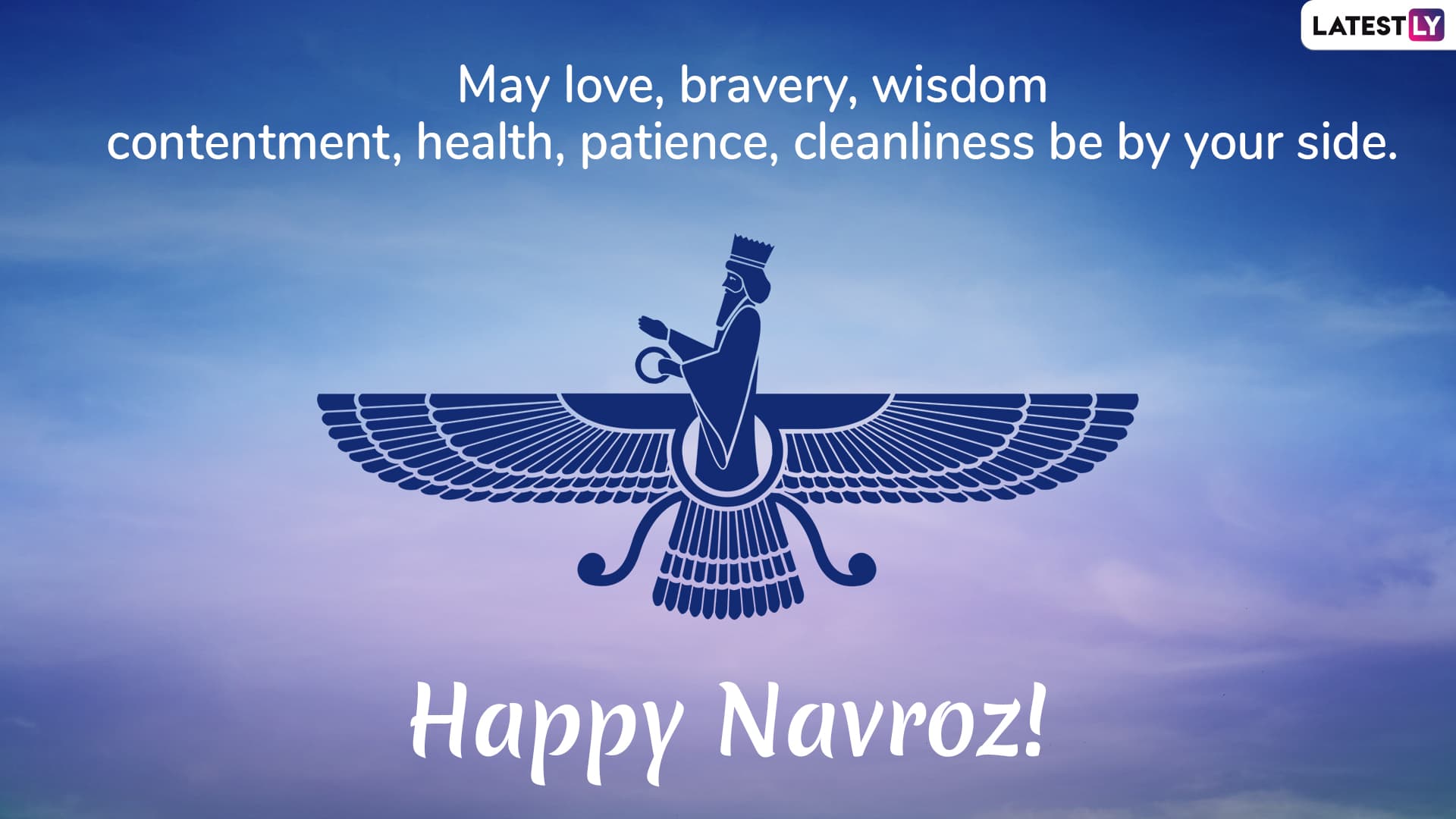 WhatsApp Message Reads: May love, bravery, wisdom, contentment, health, patience, cleanliness be by your side. Happy Navroz!
WhatsApp Message Reads: I pray for your and your family's happiness and well-being. May you all have an amazing year ahead. Happy Parsi New Year!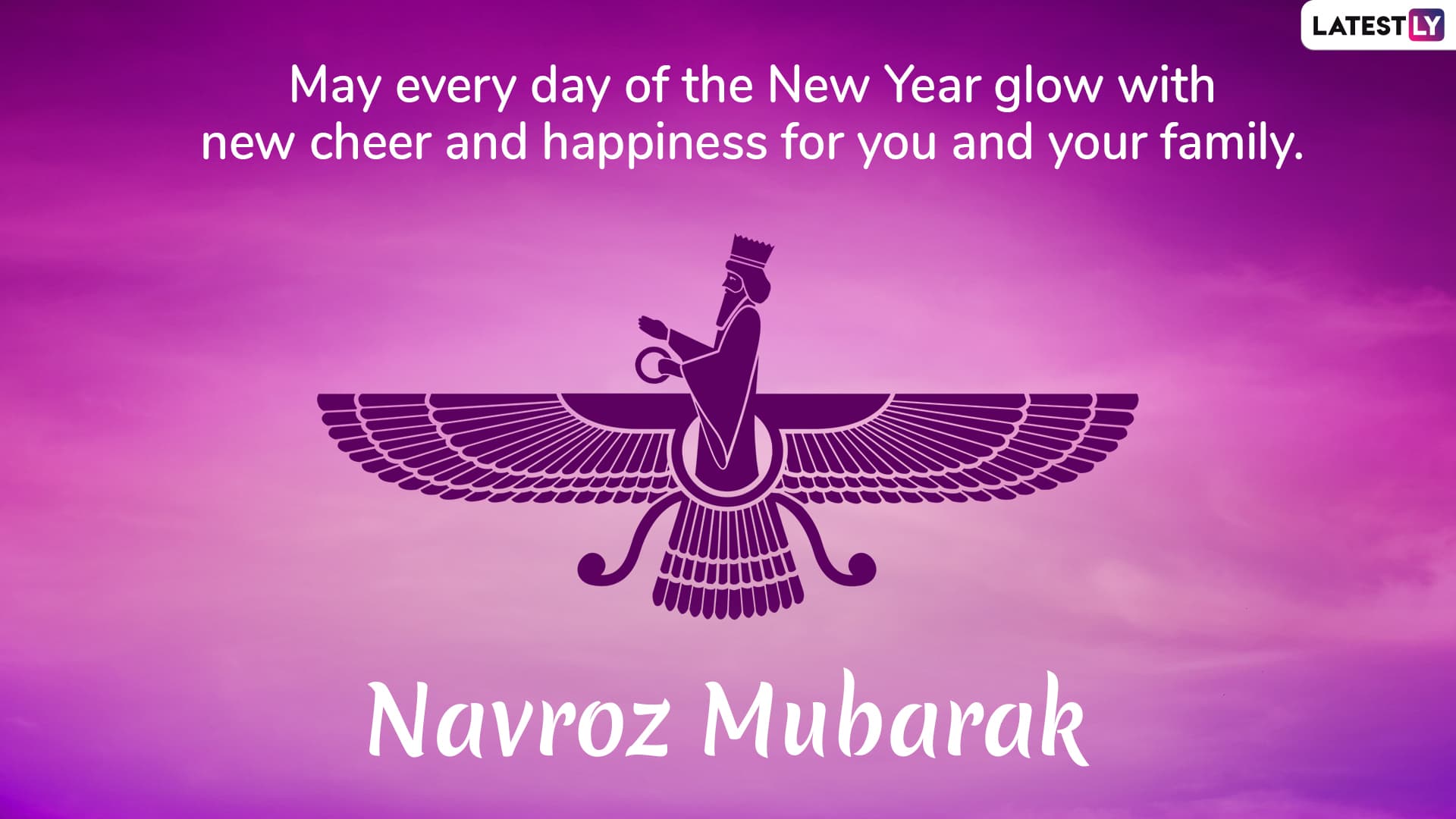 WhatsApp Message Reads: May every day of the New Year glow with new cheer and happiness for you and your family. Navroz Mubarak.
WhatsApp Message Reads: Wishing you a year that marks the beginning of a remarkable era of success and happiness in your life. Happy Parsi New Year 2018.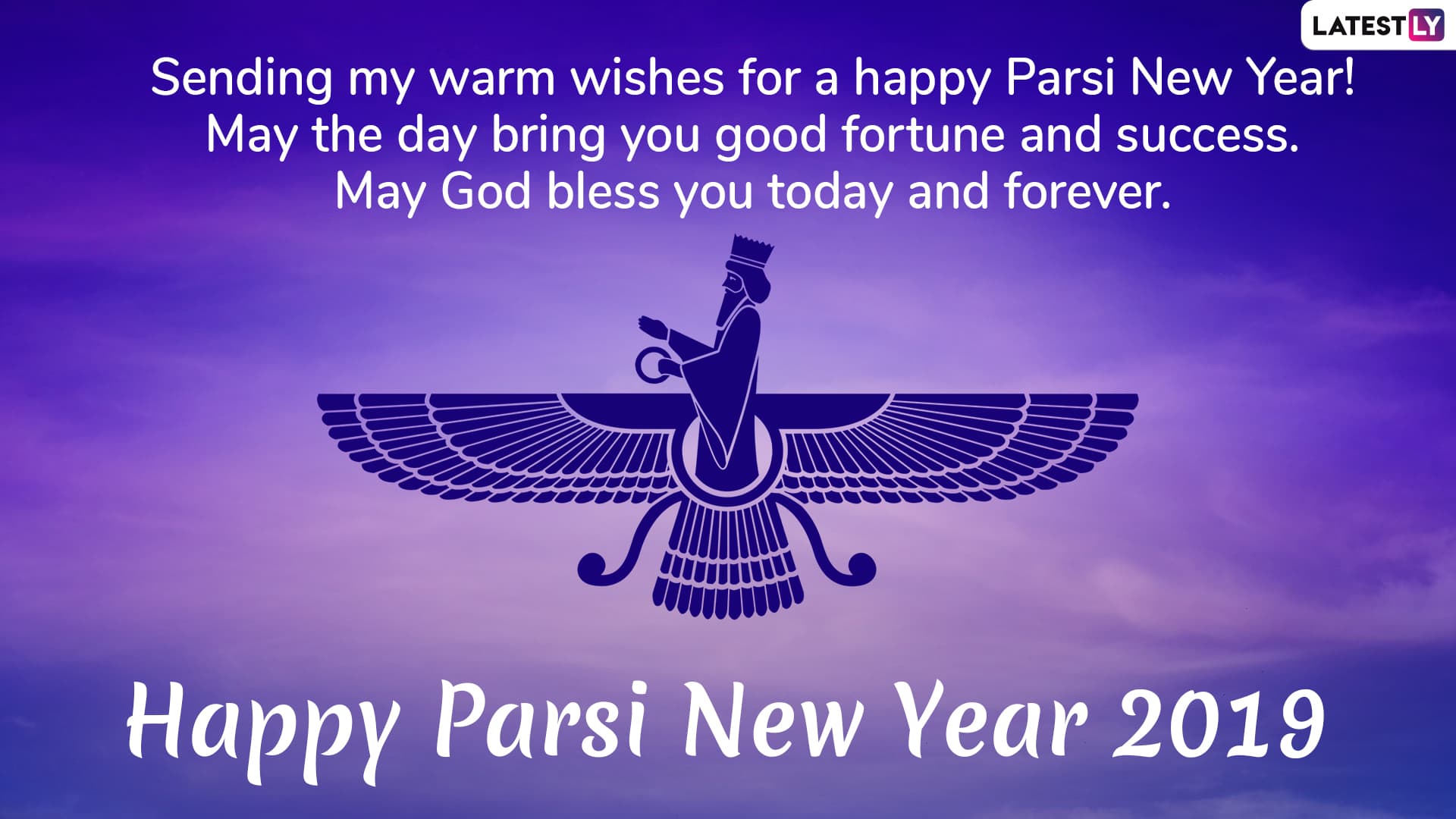 WhatsApp Message Reads: Sending my warm wishes for a happy Parsi New Year! May the day bring you good fortune and success. May God bless you today and forever.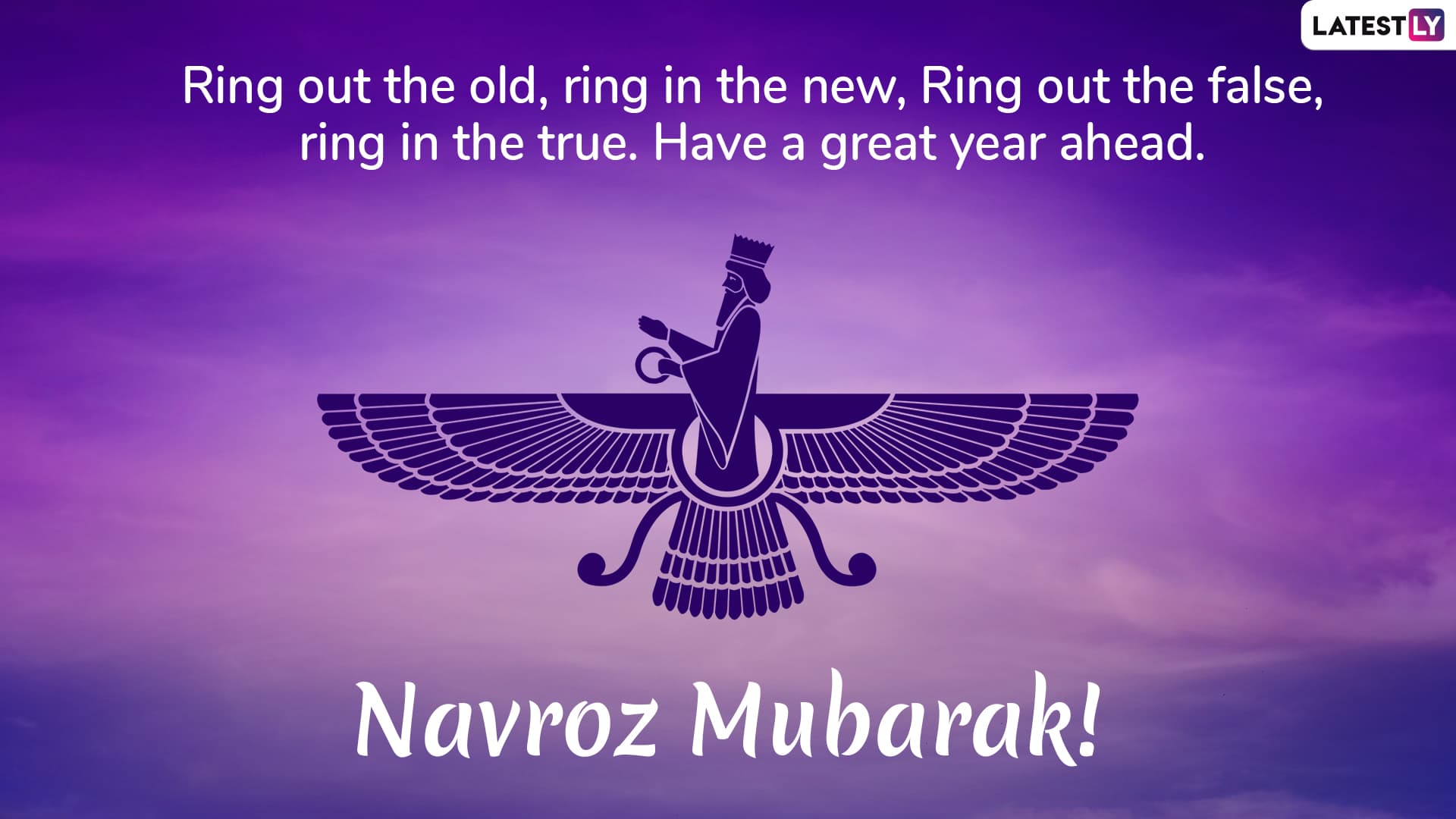 WhatsApp Message Reads: Ring out the old, ring in the new, Ring out the false, ring in the true. Have a great year ahead. Navroz Mubarak!
Parsi New Year Day 2019 Greetings: Messages And Wishes to Wish Happy Navroz!
The festival of Navroz is said to have begun some 3,000 years by people belonging to Persia. Parsis follow Zoroastrianism, founded by Zarathustra or Zoroaster. He was a spiritual leader who taught a spiritual philosophy to people. According to the Zoroastrian calendar, the first day of the first month of the Iranian calendar is celebrated in March. However, as Indians follows the Shahenshahi calendar which does not take into account leap years, India and Pakistan observe it 200 days later, which falls in August.