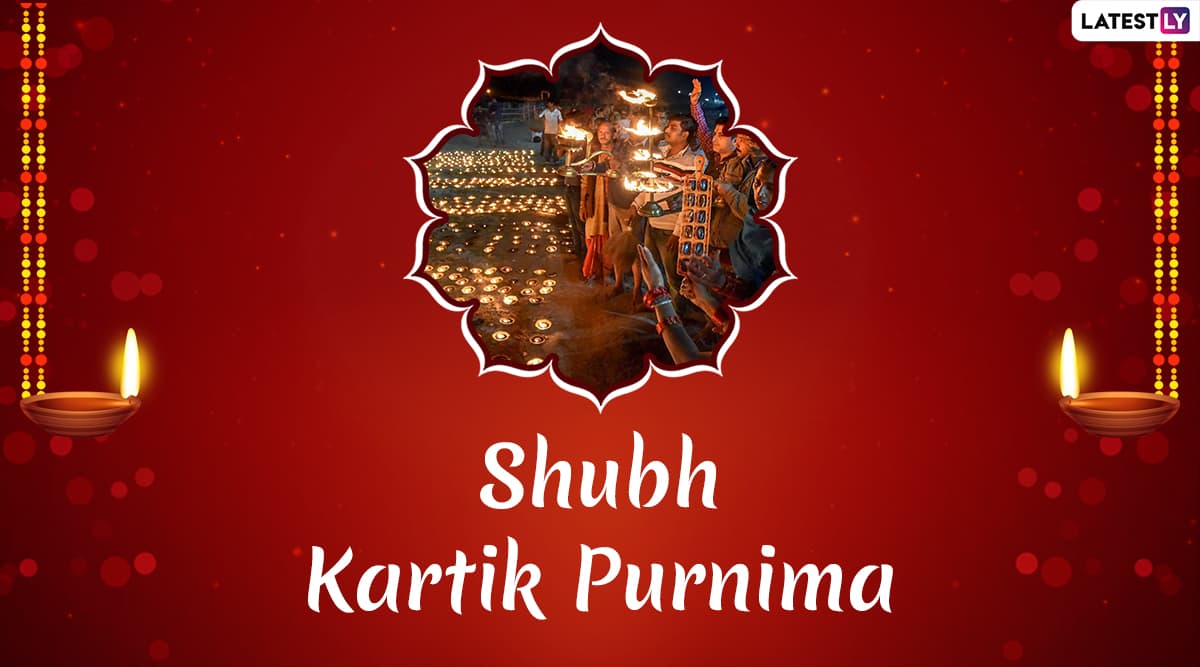 Kartik Purnima, also known as Dev Deepawali is celebrated today, i.e. November 12. The full moon night of Kartik month is celebrated as Kartik Purnima. Kartik Purnima's full moon holds equal importance to both Shaiva and Vaishnav sects and is considered as one of the most auspicious months of the year. The history of this day in the mythological texts say that on this day Lord Shiva ji killed a demon named Tripurasura and Vishnu ji and also was witnessed in Matsya avatar. This day becomes even more auspicious because Gurunanak Dev was born on this day and that is why it is also celebrated as Prakash and Guru Parva as well. To make the most out of this day devotees bathe in the holy rivers and donate lamps as it holds special significance. Donating also called daan in Hindi on Kartik Purnima has special significance too because when you donate on this day, it is said that you invite good luck and get rid of all your problems. The festival of Kartik Purnima holds special significance in Sanatan Dharma as it is celebrated on the full moon day of the bright fortnight of Kartik month. Kartik Purnima 2019 Wishes: WhatsApp Messages, Images, Quotes and SMS to Send Happy Tripuri Purnima Greetings on Dev Deepawali.
According to religious beliefs, bathing in rivers, lamp donation and worship of God and other forms of charity on this day is considered to be one of the best ways to celebrate the auspicious day. This day requires certain rules to be followed to obtain auspicious results are. The worship and special rules are undertaken in an auspicious time also known as shubh muhurat. It is sometimes called Deva-Diwali or Deva-Deepawali, the festival of lights of the gods. Karthikai Deepam is a related festival celebrated in South India and Sri Lanka on a different date. Kartik Purnima 2019 Date: Significance, Purnima Tithi, Celebrations Related to Dev Deepawali.
On this day people wish each other for the best. To spread more positivity and happy vibes people send across beautiful messages on this auspicious day. If you want to do too, here are a few Kartik Purnima aka Dev Deepawali WhatsApp Stickers, Facebook Greetings, GIF Images, Quotes and SMS. You can easily download this list of Happy Kartik Purnima, Kartik Puja images, wishes, quotes and SMS to send all your loved ones over Facebook and WhatsApp. Check out the perfect collection of Kartik Purnima messages, which you can download for free but before that here's, Dev Deepawali 2019 Date: Know Significance, Rituals and Celebration of Varanasi's Grandest Festival of Lights.
WhatsApp Message Reads: Dev Diwali parv hai khushiyon ka,
Ujaalon ka, lakshmee ka,
Is Kartik Purnima apaki jindagi khushiyon se bhari ho,
Duniya ujaalon se raushan ho, ghar par maa Lakshmi ka aagaman ho.
Shubh Kartik Purnima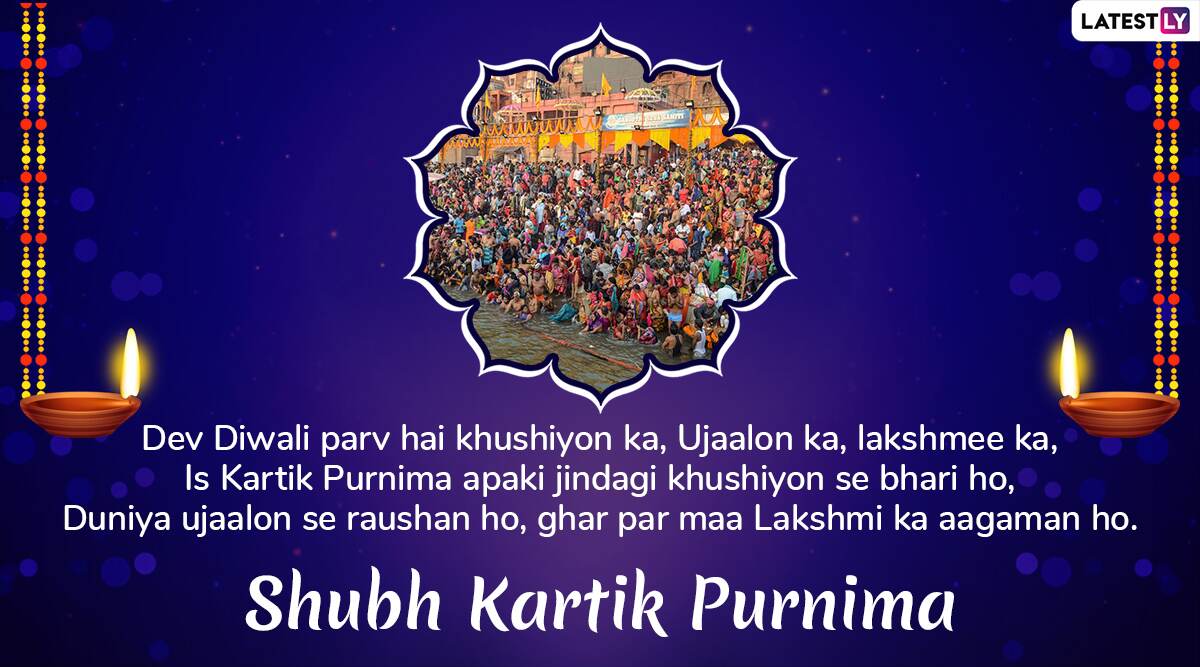 WhatsApp Message Reads: Dev Divaali ke shubh avasar par yaad aayi aapaki.
Shabd-shabd jodakar dete aapako badhayi.
Dev Diwali ki Badhayi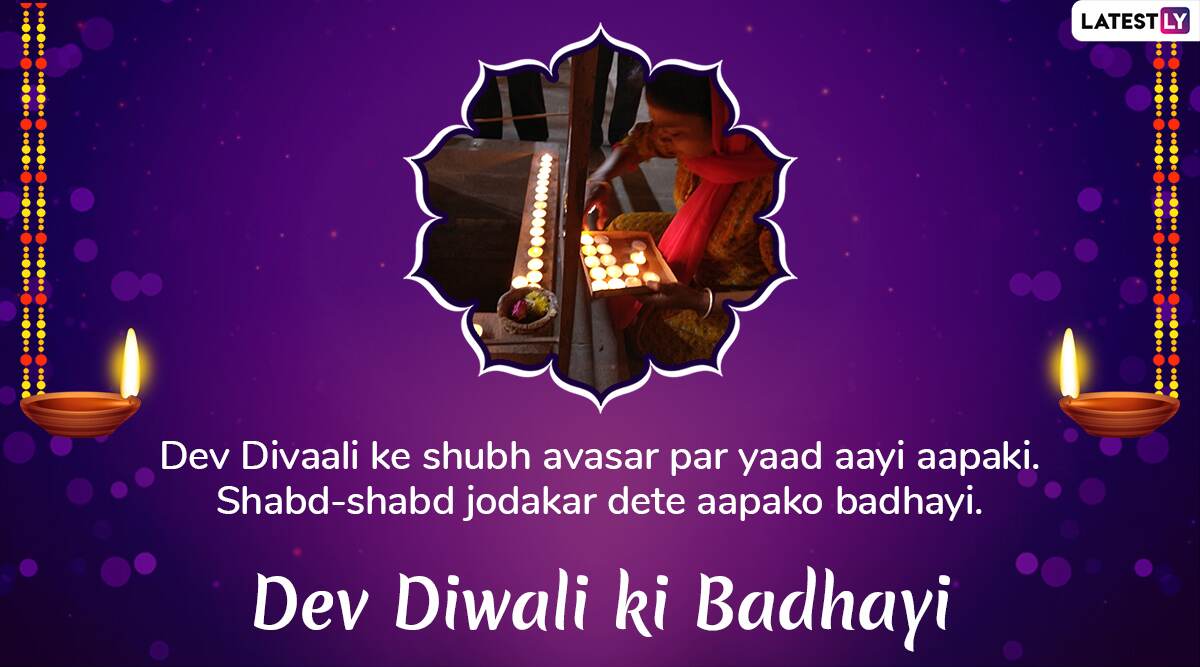 WhatsApp Message Reads: Apako ashirwaad mile ganesh se,
Dhan mile lakshmi se,
Khushee mile sab se,
Pyar mile is dil se,
Dev Divaali ki shubhakamayen.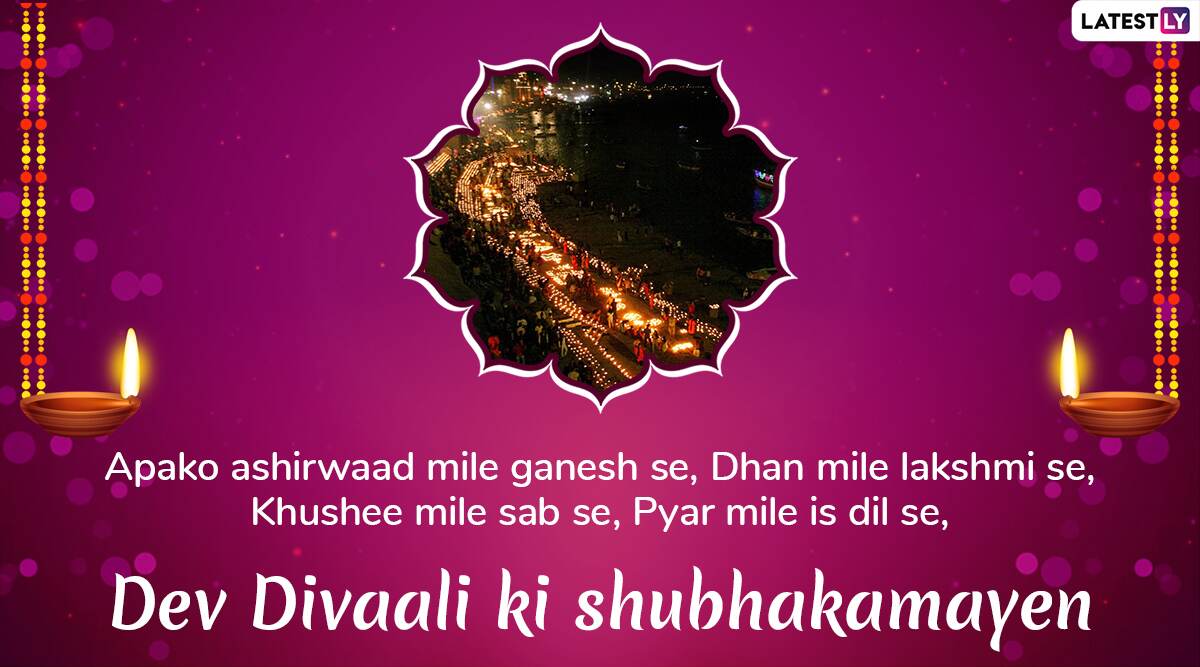 WhatsApp Message Reads: Kartik purnima ko aap
Aur aapake parivaar par
Sukh samrddhi kee varsha ho
Shubh Kartik Purnima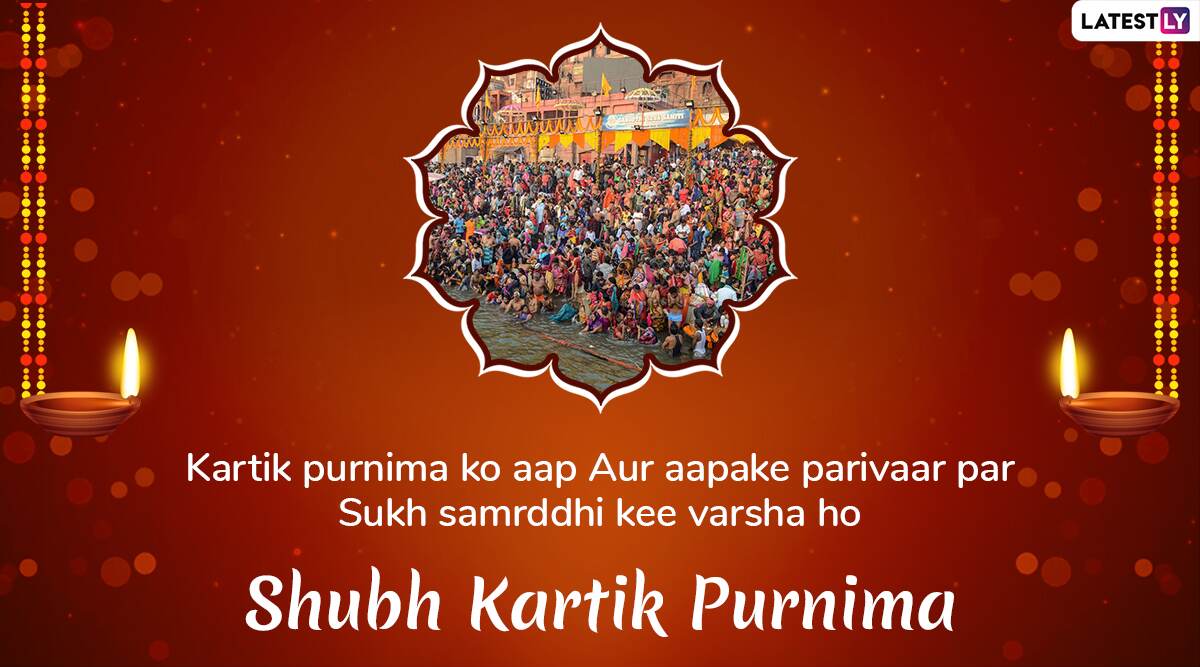 WhatsApp Message Reads: Ayi Dev Diwaali aaee,
Saath mein kitani khushiyaan layi,
Dhoom machao, mauj manao
Aap sabhi ko Dev Diwali ki badhayi.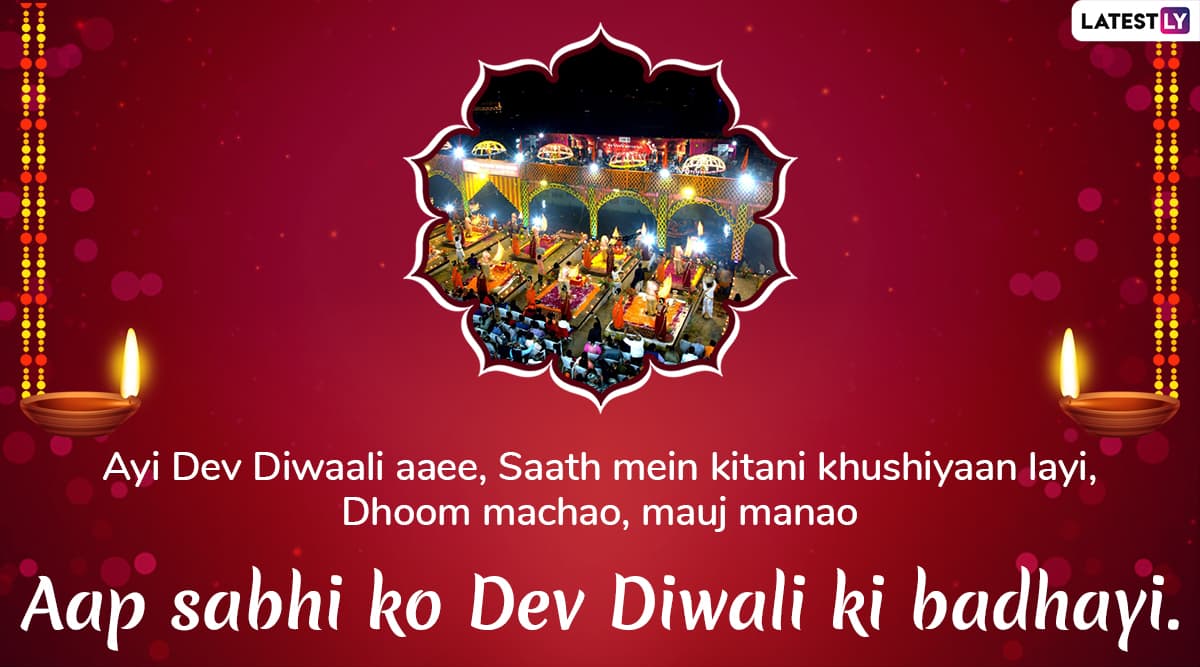 Kartik Purnima/Dev Deepawali WhatsApp Stickers
What is an Indian festival if you didn't wish your friends and family on WhatsApp via really amazing WhatsApp Stickers? On Kartik Purnima wish your loved one using bright WhatsApp Stickers that you can easily find for free online from  PlayStore. 
Here's a happy Dev Deepawali to all of you from Latestly family. On this day let's brighten each others' lives with positive thoughts and best wishes for all. Make sure you don't forget anyone and wish every important soul of your life on this special day.