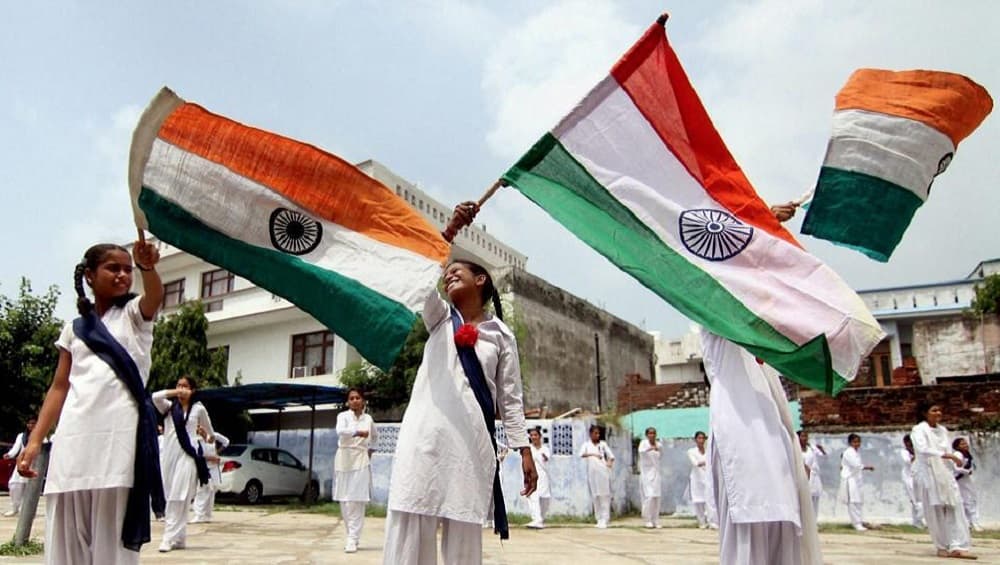 In India, the two most important days that people of the nation celebrate are the Independence Day and Republic Day of India. While Independence Day is celebrated on August 15 every year, Republic Day is celebrated on January 26. The basic difference between the two national festivals is that on August 15, 1947, India attained Independence while on January 26, 1950 India became an independent republic. The Republic Day honours the day when the Constitution of India was adopted thereby replacing the Government of India Act (1935) as the governing document of India.
The country wasn't a republic until 1950. On January 26, 1950 India's constitution was enacted. It took two years from 1947 to work to properly define the State of India and what rules the government must follow. In short, Republic Day is celebrated as the day when India became an independent republic though the nation's declaration of Independence    was signed on 15th August 1947. The constitution which was written for independent India came into the effect on January 26, 1950.
Basic Difference Between Republic Day and Independence Day
The Independence day in India celebrates the birth of the nation and remembers the people who brought freedom to the country. Meanwhile, the Republic day celebrates our State and people who maintain the government. Thus, the hero of the Independence day is the Prime Minister of India while that of the Republic day is the President - who heads the State of India.'
The Republic Day, which is celebrated annually on January 26, tribute is paid  to the services provided by the government in maintaining the nation while on Independence Day, homage is paid to the country's martyrs who sacrificed  their lives fighting for the nation. Both the national festival days are celebrated with great enthusiasm across the nation.
The ways in both the festivals are celebrated are different from each other. On the Republic Day every year, an grand parade is held at the Red Fort in the national capital where tableau of different states are displayed. During the celebrations of Independence Day, people of the nation celebrate the unity of India as a nation, and not as individual states.