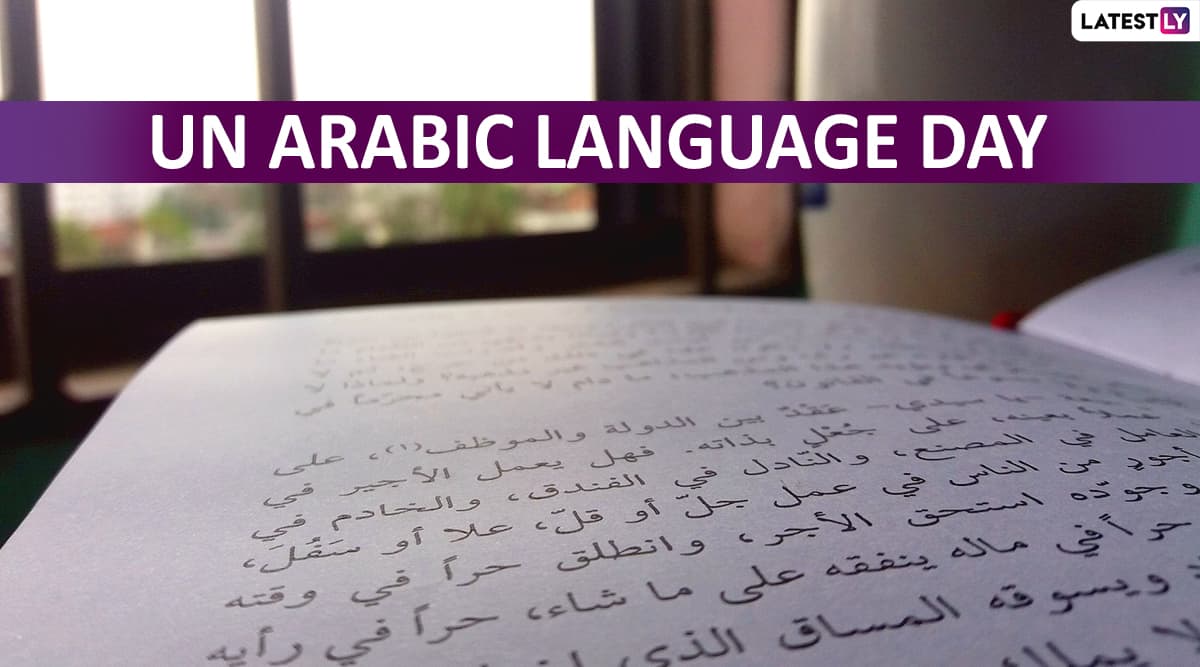 UN Arabic Language Day is an international day that is observed by the United Nations annually. The United Nations Arabic Language Day celebrates the cultural diversity that it brings to the fore. More than 275 million people converse in Arabic daily across the world, making it one of the most used languages. The international event is also observed as World Arabic Language Day around the globe. Hindi Becomes the Third Official Court Language of Abu Dhabi Apart From English and Arabic.
When do we celebrate UN Arabic Language Day 2019? 
The UN Arabic Language Day 2019, like every year, will be celebrated on December 18 this year too. The global event was first celebrated in 2012, and since then has been a part of UN celebrations every year. The date, December 18, also marks the induction of Arabic language (in 1973) as one of the 6 official languages of the United Nations, along with English, French, Spanish, Russian, and Chinese. World Sanskrit Day 2019: Date, History and Significance About Sanskrit Diwas That Celebrates The Ancient Indian Language.
What is the theme of UN Arabic Language Day 2019?
Every year, there's a different theme that the United Nations observes to commemorate the World Arabic Language Day. The theme for UN Arabic Language Day 2019 is Arabic Language and Artificial Intelligence (AI), which will be held at UNESCO headquarters in Paris on December 18.
What is the significance of UN Arabic Language Day 2019?
Statistically speaking, Arabic is the 6th most-commonly spoken language in the world. It is also said that Arabic is the first language of algebra, medicine, chemistry, alchemy, and astrology. It's usage in art, literature, archaeology, research, knowledge, philosophy, poetry, songs, and even entertainment is quite exemplary. The language adds another dimension when it comes to cultural heritage and history.
The celebration of UN Arabic Language Day is about the international community taking a moment to appreciate the language and its contribution to world history. The UNESCO calls the Arabic language 'a pillar of the cultural diversity of humanity'. Arabic has played an important role in promoting knowledge and understanding the Greek and Roman sciences.
It is a known fact that the Arabic language is one of the most-used languages. It is a great thing to have to celebrate the riches of a language which is so widely cherished and used. As December 18 nears, we at LatestLY wish you all a very 'Happy UN Arabic Language Day 2019!' and hope the language continues to be a part of many more breakthroughs in the future.