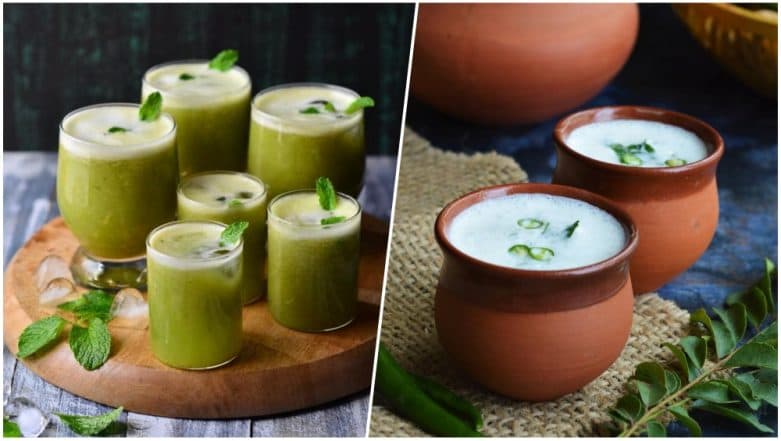 The temperatures are soaring, and the official summers have just begun. Stepping out in the city gets difficult and we need to constantly cool ourselves and are on lookout for refreshing drinks. Instead of guzzling down aerated bottled drinks, indulge in some cool and fresh healthy summer drinks. India is famous for its cultural diversity and is abundant with fresh spices, seasonal fruits and traditional drinks. Across the nation, you will find that different states are popular for their summer drinks. If lassi is famous in Punjab, spiced buttermilk is Southern India's go-to drink.
Not only these traditional drinks will quench your thirst and leave you feel refreshed, but also showcase the culture associated with different regions. We bring to you four such summer street drinks recipes from across the country that you can try at home.
4 Indian-Style Summer Drinks Recipes
1 Aam Panna – North India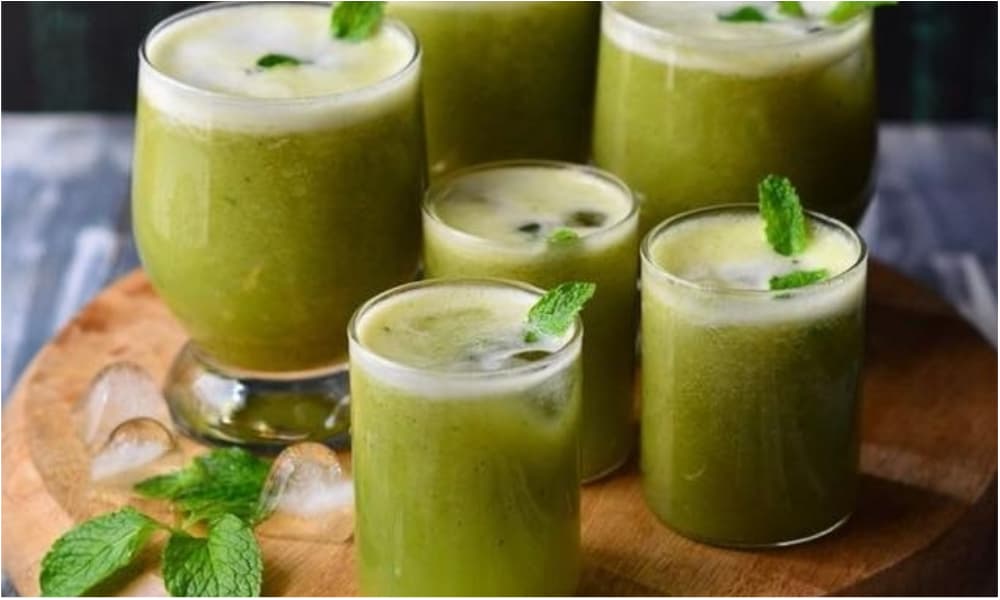 Ingredients:
Raw Mangoes – 1 to 2 (large size)

Cardamom – 2 to 3 (crushed or powdered)

Black Pepper (optional) – 4 to 5 (crushed or powdered)

Black Salt – 2 tsp

Jaggery/Sugar – depending on the mango pulp (powdered)
Method:  
Rinse the mangoes. Steam the raw mangoes in pressure cooker for 3-4 whistles till the mangoes are completely soft and pulpy. Remove the peel and take out the mango pulp.

Mix cardamom powder, black salt and jaggery to the mango pulp. Blend to make a smooth paste.

Store aam panna in an air tight jar or bottle.

When serving, add 1 tbsp of the aam panna to one glass of water.

Stir and add ice cubes. Serve chilled aam panna.
2 Piyush – Maharashtra & Gujarat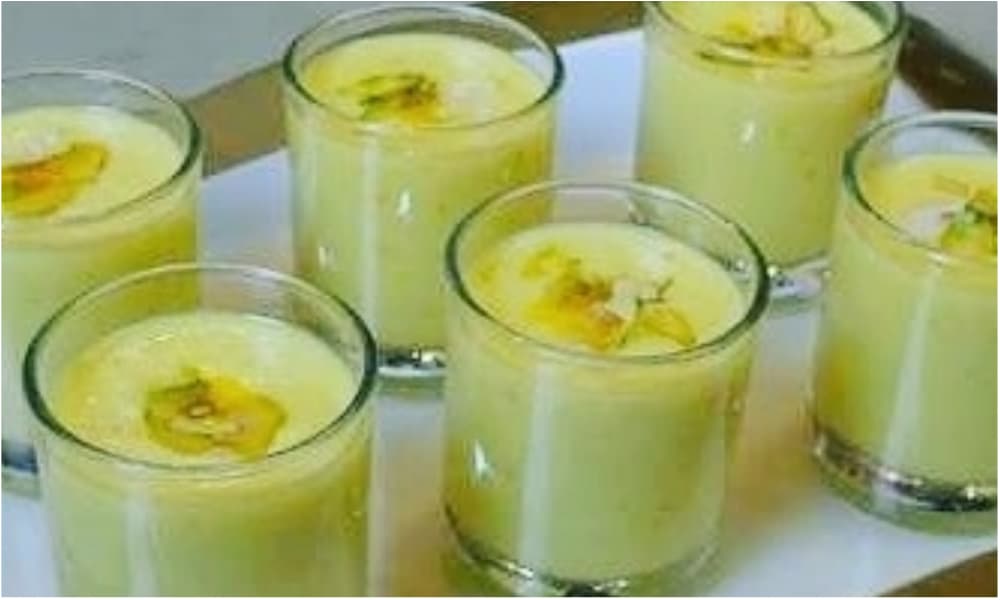 Ingredients:
Shrikhand – 200 gms

Curd – ½ cup

Milk – ½ cup

Saffron Milk – 1tbsp hot milk + pinch of saffron strands

Sugar – 2-3 tbsp or as required

Cardamom Powder – 1 tsp

Nutmeg Powder – A pinch

Pistachios – 6-7 (sliced)

Kewra Water – 1 tbsp (optional)
Method:
Combine curd, milk, saffron-infused milk, shrikhand, cardamom powder, nutmeg powder, kewra water and sugar into a mixing bowl.

Blend in an electric mixer or whisk manually. Blend till the mixture is smooth and creamy.

Pour into earthen or clay pots and place in the refrigerator for two to three hours.

Serve chilled Piyush and garnish with saffron and sliced pistachios.
3 Sambaaram / Spiced Buttermilk – South India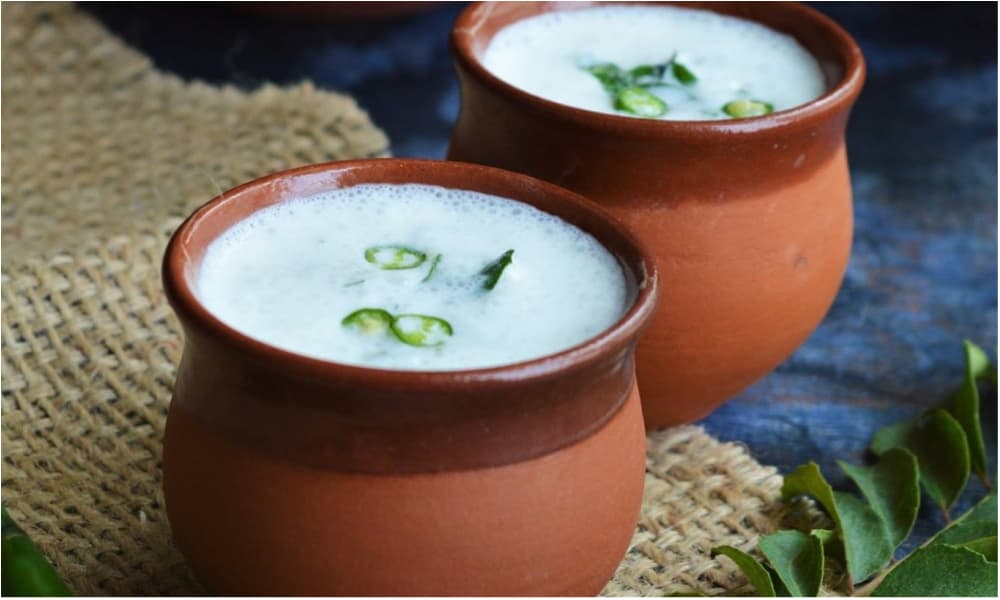 Ingredients:
Curd – 400 ml

Black Salt – 1 tsp

Chaat Masala – 1 tsp

Ginger – A piece

Green Chillies – 2 (finely chopped)

Asafoetida (hing) – A pinch

Salt – to taste

Lemon Juice – 1 tsp

Coriander – 2 tbsp (chopped)
Method:
Combine green chillies, coriander, ginger and blend in a mixer into a smooth paste.

Add the curd and blend using a blender till smooth.

Pour the mixture in a glass.

Add chaat masala, black salt, lemon juice, asafoetida and mix well.

Chill in refrigerator. Serve chilled and garnish with coriander leaves.
4 Lassi – Punjab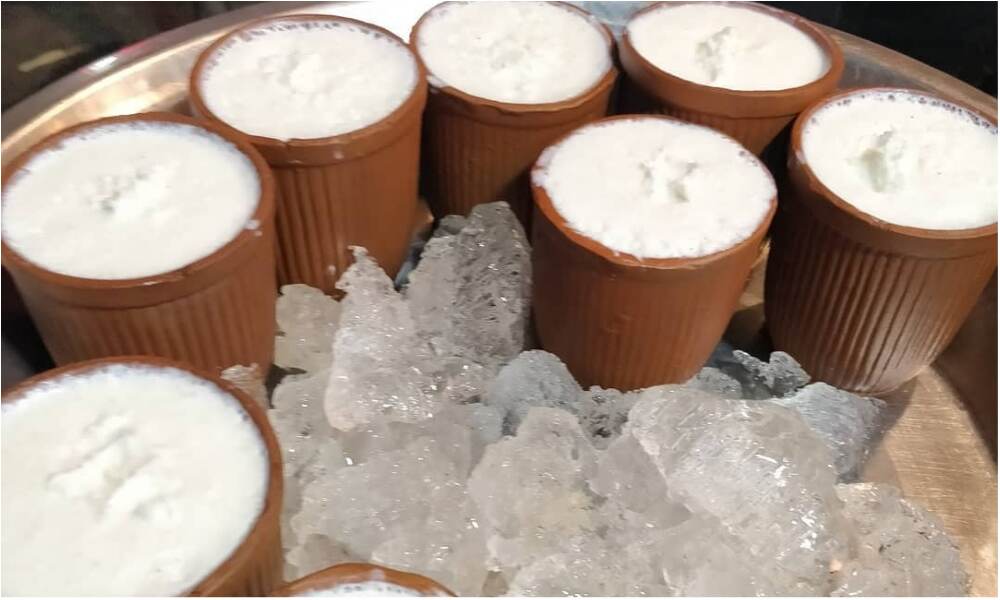 Ingredients:
Curd – 2 cups (fresh and chilled)

Water – 2 cups (chilled)

Sugar – 10 – 12 tbsp or as required

Cardamom Powder – 1 tsp

Saffron – Few strands (optional)

Ice Cubes – 6 – 8

Dry Fruits – chopped or sliced (optional)
Method:
In a big vessel or pan, blend or whisk curd till smooth.

Add sugar (as required) and water. The consistency is neither too thick nor thin.

Churn the mixture till the sugar is dissolved and a nice froth is formed on the top layer.

Add cardamom powder and saffron strands (both are optional).

Add ice cubes and serve chilled in a tall glass. You can also add 1 tbsp of malai or unsalted butter for extra creamy texture.
These recipes can be prepared in no time and you can beat the scorching summer heat with these healthy versions of drinks. As the mercury rises, cool off and hydrate yourself with these refreshing summer chillers. Enjoy!