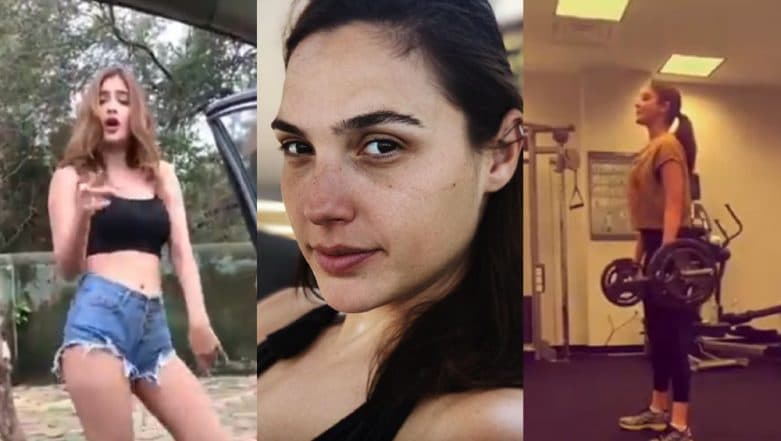 The social media is buzzing with all kinds of crazy challenges, and everyone from commoners to celebrities, is going gaga over it. For instance, the recent fads like the #KikiChallenge is witnessing enthusiastic participation from everyone across the globe.  Another challenge gaining popularity online is the dangerous food challenge called the Dragon's Breath Challenge. While these social media challenges bind people across the globe, bringing them together for adventurous new things and a few minutes of fame,  some of them challenges have adverse effects as well. For instance, the ALS Ice Bucket challenge was criticised for wasting water. Similarly, the Dragon's Breath Challenge, which is popular among teenagers, can have dangerous health impacts. Though that isn't keeping away people from taking and fulfilling these challenges.
On the other hand, there are also some social media challenges that encourage productivity and encourage people in positive activities. Also, some celebrities have taken advantage of these social media challenges and started using them as marketing gimmicks to promote their films. A couple of them have been really positive. Like, during the release of Akshay Kumar's film Padman, the team came up with the #PadmanChallenge which encouraged people to pose with a sanitary pad and nominate their friends for the same. The challenge was aimed to normalise the talk about menstrual health.  Similarly, during the release of the film Lipstick Under My Burkha, the team started a challenge to pose with a lipstick in the middle finger, implying they don't care about the patriarchy.
Having talked about both sides of it, you too can take a cue and instead of getting influenced by risky challenges like #KikiChallenge, pick one of the positive online challenges from this list and participate in it.
1. #FitnessChallenge
Union Sports Minister Rajyavardhan Singh Rathore started a fitness trend on social media by posting his #FitnessChallenge which celebs actively participated in. The challenge is a part of #HumFitTohIndiaFit campaign aimed at encouraging people to lead a fit and healthy lifestyle.
Post pictures and videos of how you keep yourself fit and send a #FitnessChallenge to your friends on social media. Here's my video 😀and I challenge @iHrithik, @imVkohli & @NSaina to join in🥊 pic.twitter.com/pYhRY1lNEm

— Rajyavardhan Rathore (@Ra_THORe) May 22, 2018
This challenge is totally worth giving a shot because it encourages a healthy lifestyle and motivates you to take up exercise and yoga.
2. #100DaysOfHappiness 
The 100 days of happiness is a challenge where for hundred days you take up one activity or eat a food or indulge any one thing each day that makes you happy. This challenge was popular between 2014-2015 and had a positive impact on mental health and happiness. The challenge motivates you to do at least one thing that makes you happy and thus generate a positive energy in your life continuously 100 days.
3. Reading Challenge
A couple of years ago, the reading challenge was popular on social media where you list a set of books to read and tag your friends on it. They in turn are supposed to recommend another set of books and tag and others in the post. This generated a lot of good conversations, knowledge sharing and intellectual exchanges. On similar lines was the #SevenDayBookCoverChallenge which invited people to post the cover of seven books they love, over seven days, without a caption or review and tag their friends, who in turn had to do the same.
4. #PlankingChallenge
The #PlankingChallenge encouraged people to hold the plank position and post their videos and pictures online. It created a chain of motivation for people to take up a fitter lifestyle and exercise by starting with planks.
5. #NoMakeupChallenge 
Popular in 2016-17 the #NoMakeupChallenge encouraged people, especially women to go without makeup and post their selfies. This challenge was welcomed by social media users, prompting many women to show off their "flaws" by going makeup less. The challenge aimed at a positive outlook to natural beauty and embracing one's flaws.
In many ways, social media challenges can be fun. When you commit to something on the social media with your friends as witness, there's a greater chance you will stick to it for the fear of losing face. It's a great way to stay motivated and make a change. But destructive ones like Kiki, Momo and Blue Whale have made the world believe that social media challenges are all bad. So if you want to challenge yourself to do something constructive, pick the good ones!