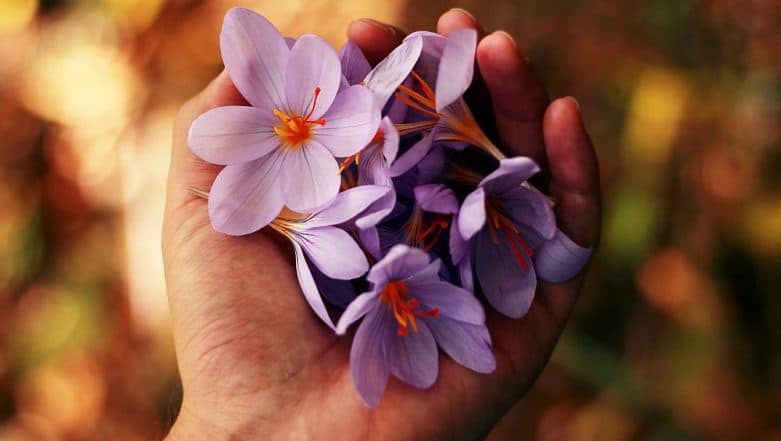 We have been given a number of beautiful things by mother nature that helps keep healthy an active — nutrient-rich fruits, grains, vegetable and many such natural things that help us grow. However, one of the most beautiful creations of nature, the flowers have more than just aesthetic properties. Yes! Flowers aren't only used for decorations but can be eaten as well. Many such flowers exist that are used to enhance the taste of food items from various cuisines and are also very healthy.
Rose
As beautiful as they look, roses have attractive health benefits as well. Along with soothing aroma, roses are known to enhance flavours in teas, desserts etc. apart from providing a gamut of health benefits. Roses are great for your stomach and can help relieve constipation, indigestion, arthritis and urinary issues. Rich in vitamins and antioxidants, roses can alleviate stress and beat a headache.
Dandelion
The flower of the diuretic nature- dandelion has been used in herbal therapy since ages. Consumed in the form of herbal teas dandelion is known for its anti-inflammatory, prebiotic, liver cleansing and anti-hyperglycemic properties. Dandelions can be consumed in the form of jams, syrups or can also be eaten raw. If you wish to lose weight, you might want to begin sipping on some hot dandelion tea and also help reduce water retention.
Calendula
Calendula flowers are known to look immensely beautiful and colourful; however, their health benefits will make you fall in love with them even more. With amazing anti-inflammatory benefits, Calendula has been used in oils and creams to help treat burned skin and wounds. Calendula is known to be immensely beneficial for the skin.
Chamomile
Rich in soothing and relaxing properties, Chamomile flowers have a lot of health benefits. A cup of hot Chamomile tea can have a calming effect on your mind and improves sleep. Chamomile is also known to relieve stomach ailments such as bloating, indigestion etc.
Saffron flower
Rich source of minerals such as iron, calcium, copper, magnesium, potassium and zinc, Saffron flower is one of the most healthy flowers. It is also a great source of vitamins such as niacin, folic acid, vitamin C and A.
These flowers can be easily included in the diet in the form of teas. Flowers have been one of the very less explored parts of the diet with high potential.