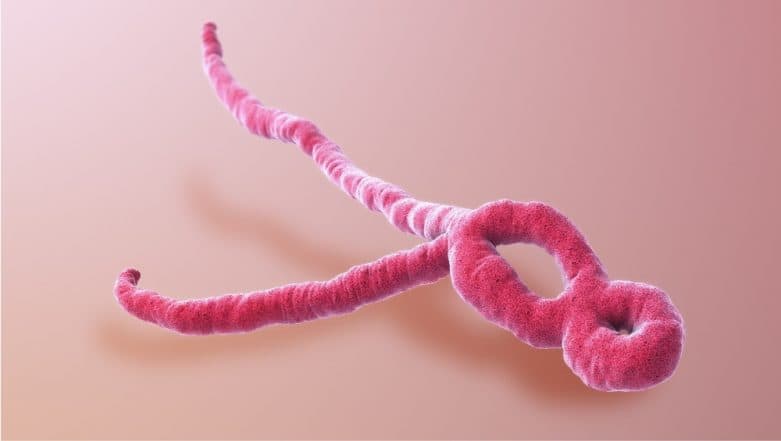 Ebola virus disease (EVD) outbreak in the Democratic Republic of Congo has now taken on serious proportions. The United Nation's World Health Organization (WHO) has officially declared it as "An Public Health Emergency of International Concern." The International Federation of Red Cross and Red Crescent Societies (IFRC) has hailed the move and showed their support for WHO's decision. By declaring the ebola 2019 outbreak as an international emergency, IFRC has stated it helps expedite relief work in the affected areas by drawing international attention. Ebola Outbreak in DR Congo Declared a Global Health Emergency.
After the patient in Goma, Congo died of Ebola a few days ago, WHO had convened to decide whether the problem needs to termed as an international emergency. On July 17, WHO made it official that the outbreak in Congo constitutes public health emergency of international concern. And there's a threat of a geographic expansion or spread of the virus.
Here's WHO's Tweet:
BREAKING NEWS: The #Ebola outbreak in #DRC constitutes a public health emergency of international concern, citing concerning geographical expansion of the virus: WHO Director-General, @DrTedros following the IHR Emergency Committee's recommendation #alert

— World Health Organization (WHO) (@WHO) July 17, 2019
WHO also tweeted a set of rules for containing the epidemic. Countries are instructed to close their borders. They have been instructed to put a restriction on trade and travel since unmonitored border crossings of people and goods help the spread of the virus.
Countries who are at risk are advised to work in tandem with partners to improve emergency preparedness against the disease. Prioritising surveillance and mapping of health facilities will now be the focus of prevention. Approvals for investigational medicines and vaccines should be put in place.
In light of the latest outbreak, the public health authorities in Congo are being denounced for not being able to contain the Ebola contagion, which is the second largest. Around 1,550 deaths have been confirmed. Before the 2019 outbreak of Ebola, the epidemic that killed over 11,000 people in Liberia, Guinea and Sierra Leone between 2014 and 2016 has been termed the worst.
More worryingly, the viral outbreak has been spreading to neighbouring Uganda.
Relief work in the Congo has been stymied by militant activities in Ituri and North Kivu. Medical teams from Doctors Without Borders were routinely targeted and killed by the armed militants.