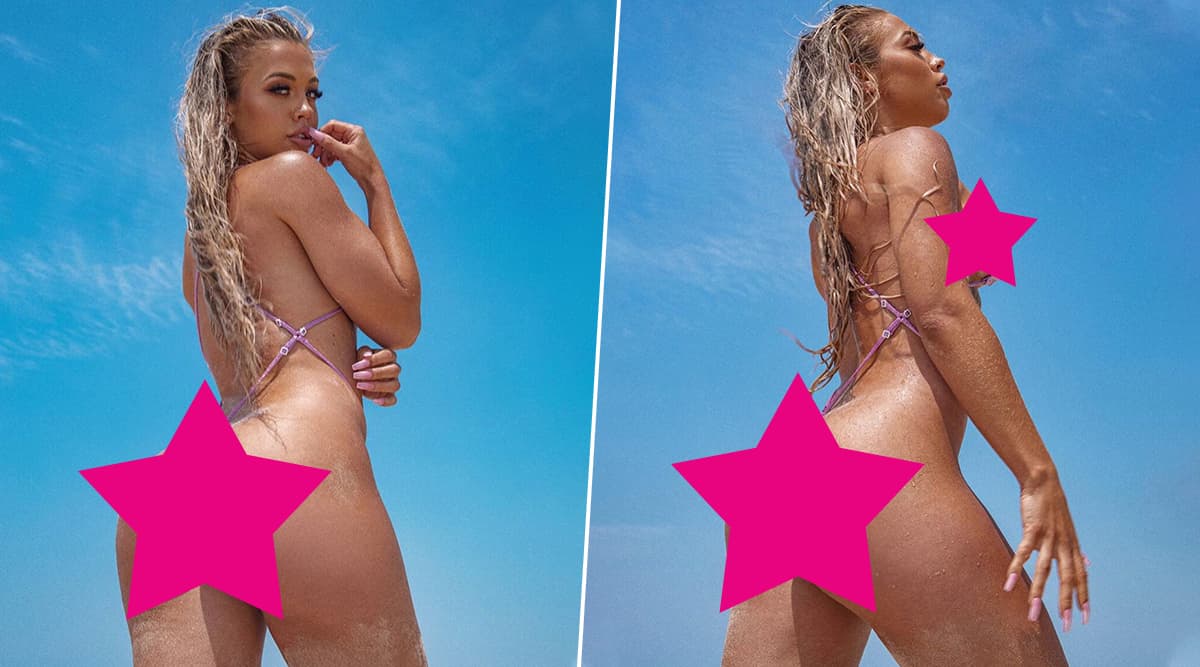 Bikini trends are ever-evolving. So much creativity, designers put into these little pieces of attires. While some look super sexy, some are borderline bizarre and some just cross that line in no time. However, this latest addition to the weirdest bikinis in the world that has left us and the audience speechless and is making us go, "where the real swimwear at?" So this new type of bikini is called the "naked bikini" (I know right, WTF?). It is naked and it is still a bikini. On the lines of G-string bikinis, this swimwear is barely even a bikini. The idea behind this bikini is to wear a bikini that will make it look like you are not wearing anything at all. It may seem weird to many but it is a daring look that is not everyone's cup of tea. The person behind this new-style bikini is Australian model Tammy Hembrow who partnered up with swimwear brand Minimale Animale to create a collection of pieces that is described as "for poolside posing only".
People are totally confused about it being called a bikini at all. Made out of straps these bikinis flash a lot of flesh. But for people who want to try it out, woot...woot!
Check Picture:
View this post on Instagram
Just earlier this year, the upside-down bikini went viral on Instagram that had the whole internet glued to it. Moreover. It may sound weird but in fact, it looks supremely hot and sassy. Also, 'Martini' bikini designed by Brazilian swimwear designer, Adriana Degreas, has created quite a buzz online for being too flesh-flashing. The $865 bikini and swimsuit has people wondering about the inches of skin it covers. But probably the easiest and cheapest bikini trend that went viral came from the Miami Swim Week show 2018- duct tape modified into swimwear! The stick-on swimwear trend made its debut on the ramp as models walked on with coloured duct tapes turned into bikinis.