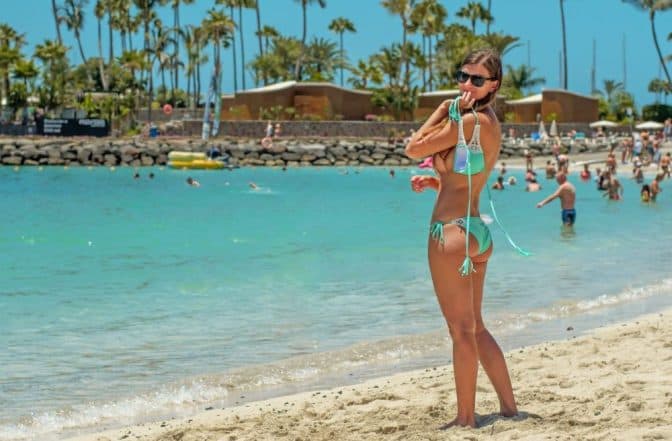 If you thought that this summer will not have any kind of fashion trend go viral, we have news for you. The upside down bikini is the latest Instagram trend that is going viral and has the whole internet glued to it. Moreover, it isn't as weird as the name sounds, in fact, looks supremely hot and sassy.
The best part about the upside down bikini is that it involves revamping your old bikinis. Yes! For people who do not want to buy a new bikini and just upcycle the existing one, this is the best way to do it. This way of repurposing the bikini also helps create less waste and also save a few bucks.
However, a great deal depends on the kind of bikini or swimsuit you use. This is basically a new way of stuffing in your boobs into a bikini to flaunt the underboob cleavage and give some rest to your shoulders. All you have to do is wear the bikini top upside down in creative ways. Take a look at a few creative ways to wear don the upside down bikini look:
This new trend is receiving a mixed response from different people. Some find it to be a beautiful way of upcycling the humble bikini while some find it disgusting. However, we would recommend not to indulge in any kind of water sport wearing your bikini upside down. Due to not having a proper hold it may slip off. How did you like this new trend? Let us know in the comment section below.