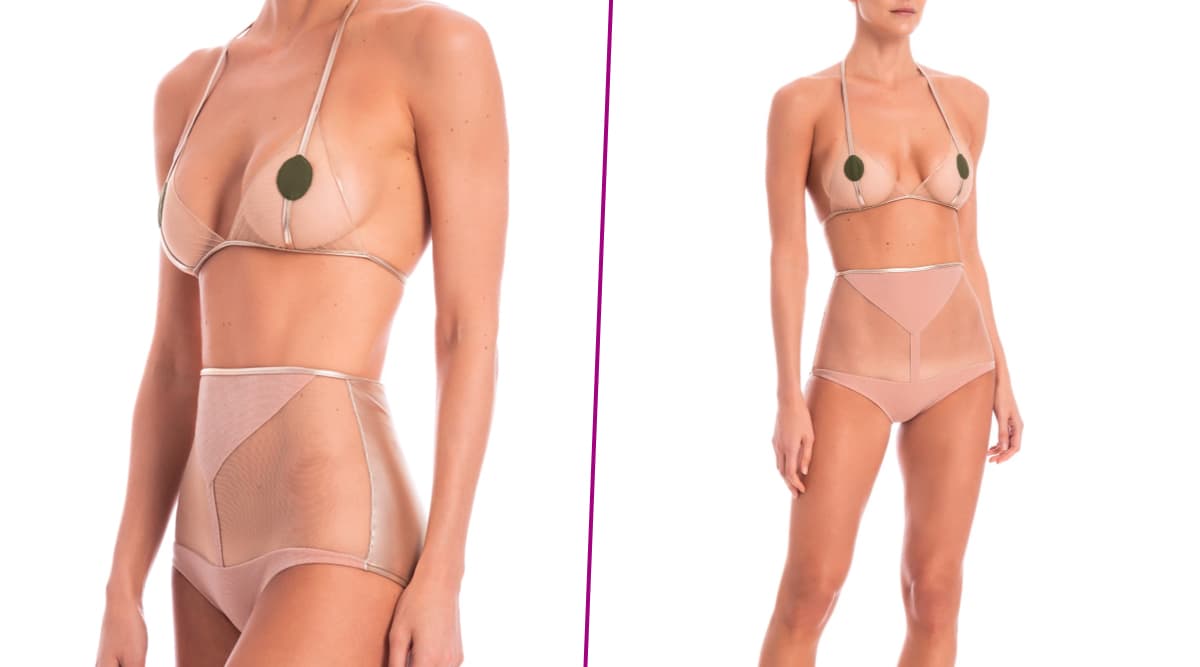 Bikinis are supposed to be revealing and why not, they are meant to be worn at the beach. I mean you won't soak up the sun by the beach in a gown, right? But this new swimwear also known as 'Martini' bikini designed by Brazilian swimwear designer, Adriana Degreas, has created quite a buzz online for being too flesh-flashing. The $865 bikini and swimsuit has people wondering about the inches of skin it covers. The bikini has been inspired by Hollywood divas sipping martinis and it does look amazing. However, the Tulle Hot Pants Bikini features two olive-coloured patches placed on the nipples and they are meant to resemble the olives in a martini glass. The bikini has left people wondering if the "olives" will at all cover all kinds of nipples, at all. However, the high-rise briefs actually look good, though. They are available in rose colour and has a martini glass-shaped patch in the front with sheer patches on the sides. This Bikini with 'Hands' At The Right Places Grabs Your Boobs…Along With Everyone's Attention (View Pic). 
The product description on the website reads: "Get inspired by divas from old Hollywood with this playful hot pants Martini with cutouts and tulle. Wear this glamorous piece with matching cover up and flat sandals poolside."
Take a Look At the 'Martini' Bikini And Decide For Yourself: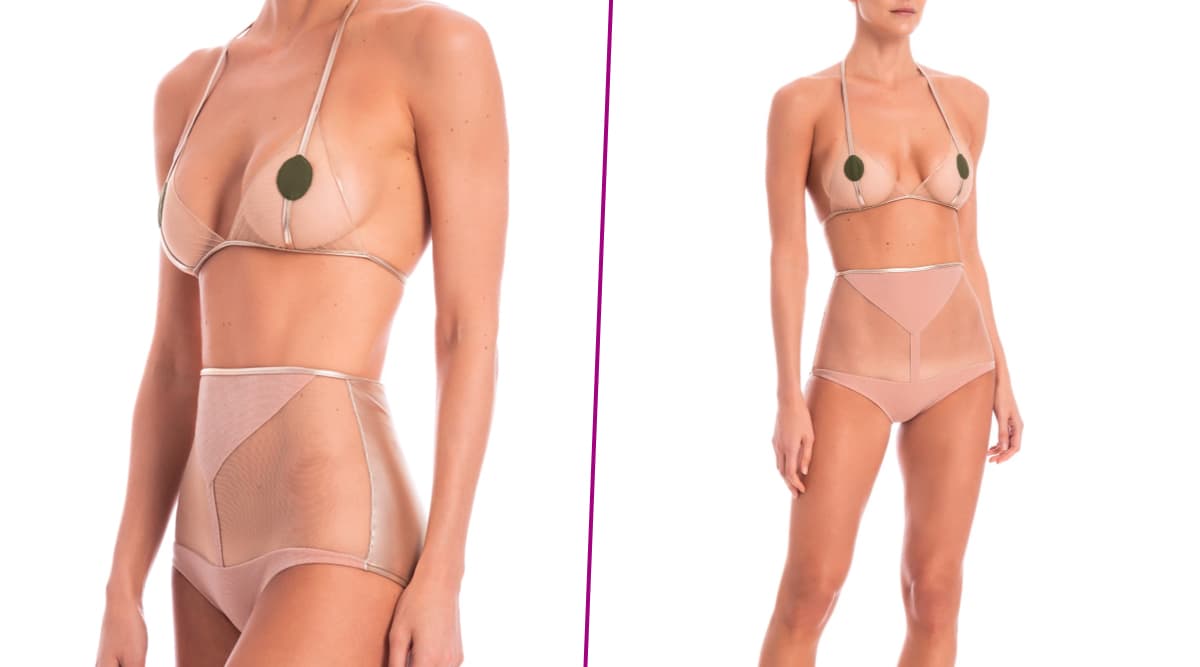 Here's Another Form of The 'Martini' Bikini That is More Like a Monokini:
View this post on Instagram
People, however, are confused about the barely-there bikini as it hardly covers any skin. "Seriously it's an April fool, isn't it?" someone asked on Instagram. "Ahahahaha this is the ultimate joke!!!!!!! Even at $1," somebody else wrote. But would YOU give it a shot? Because the briefs are to die for. Just recently the same designer went viral for a bikini with 'hands' at the right places that grabs your boobs.
See Pic:
View this post on Instagram
Called the 'Hands Strapless Bikini' it features a sheer tulle bandeau top with well-manicured hands covering the boobs except for the cleavage. The nails are painted red which look like real hands holding on your boobs. The cheeky design seems to have impressed quite a few people.