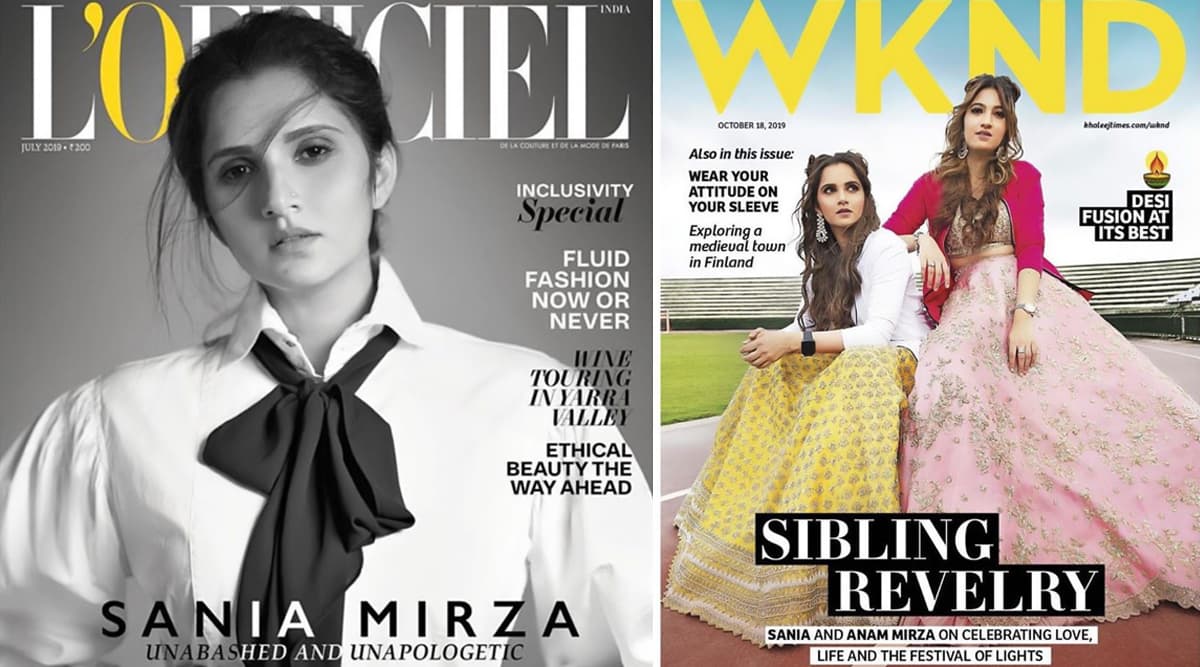 Happy Birthday, Sania Mirza! As Sania Mirza turns 33 today, we can't help but admit that we love this woman. The star tennis player has several feathers in her caps. Right from being an amazing mom, Sania is also an ace fashionista who speaks her mind. She has graced several magazine covers in the past and not in one has she NOT looked bomb. We admire not only this woman's skills but also her wit and grace. Mirza knows how to handle trolls while giving out adorable couple goals with husband Shoaib Malik, the handsome Pakistani cricketer. Happy Birthday Sania Mirza: From Hyderabad Open to Wimbledon, Here's a Look at India Tennis Great's Memorable Achievements.
Her achievements need no mention. Being the first and the only Indian female player to win a grand slam title in any format and also the only player to break into the top 30 of WTA singles ranking, are a just a few records Sania Mirza's name. The woman of so many shades, Mirza is fearless and it clearly comes across via her presence in various Magzine covers. On her birthday, let's take a look at some of her best magazine cover appearances:
Khaleej Times' WKND Magazine
This is probably the most recent one but she looks remarkable gracing the Khaleej Times' WKND magazine cover with her sister for a special siblings edition. Right from her style to the confidence she carries, this cover is LOVE. Check out the pic:
Fablookmagazine
Looking like a total queen, Sania Mirza in this cover is seen donning a sky blue gown. She speaks on "things closer to her heart" for this edition. Check pic:
L'Officiel India
How can you not check Sania Mirza's L'Officiel India magazine cover where she is seen putting forth a classic black and white shot of her. The Sania Mirza "UNBASHED AND UNAPOLOGETIC" cover is all that dreams are made up of. Check Pic:
Just Urbane
Just Urbane's special second-anniversary edition featured Sania Mirza in a complete sporty look holding a tennis ball. And if looks could kill, this would be a death of us. Check pic:
Bpositive Health and Lifestyle Magazine
This health and lifestyle magazine featured Sania Mirza in one of the simplest looks. On a yellow background, Mirza looks strikingly beautiful in blue. Check pic:
We wish Sania Mirza a very happy birthday! May she wins more and more trophies in future and make our country proud as she has always done. The highest-ranked female player ever from India, Sania Mirza will always be our favourite.