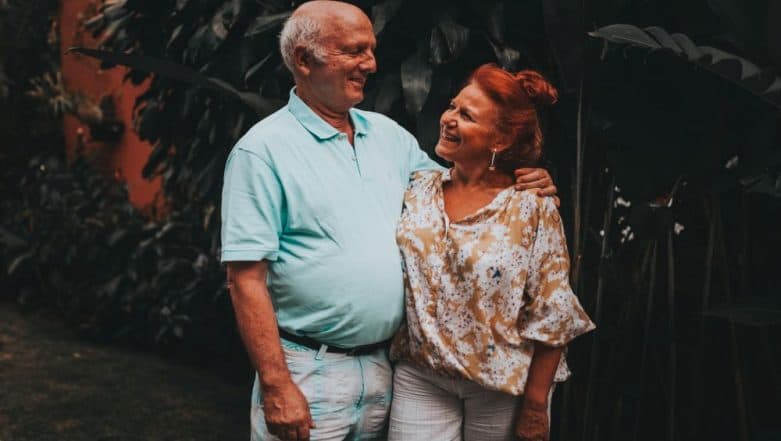 Who says sex dies after you grow old? It in fact grows and only grows and becomes better. Most people only associate good sex with young age, which is not absolutely the case. Especially when it comes to porn, people assume everything that happens as it is shown in the clip. However, Erika Lust is here to provide you with the right perspective of sex in old age. Erika Lust has come up with a new porn movie Soul Sex, that will change the way you see sex amongst senior people. John Campbell is 73 and Dr Annie Campbell is 72, have done some incredible things in life and now have come up this idea of old-age porn movies. Side Effects of Porn: Men's Obsession With XXX Content May Hamper Women's Health.
They have worked as authors, speakers, and sexual educators and have always believed in the power of good sex. Annie has produced and directed for the BBC and she started her own BAFTA-winning film company and this is just one of her many achievements in life. Annie's first husband died of cancer after battling with the disease for 18 months and soon after that Annie had to go through the bereavement of her second husband. John's life too had its own share of ups and downs. He had been divorced twice with one relationship lasting for 27 years. The two of them met on a dating website called the Spiritual Singles and ever since has an amazing relationship. Both of them realised that sex was an important part of their relationship, as per reports by Metro.
"We believe that our bodies are communication devices whose primary purpose is to extend love, rather than fear, in all our interactions. 'We find that in many sexual interactions there is often a great deal of fear present, as there was in our own before we learned a different way of having sex, and where fear is present, real love is not, as they are two opposites. We believe that this way of sex is a spiritual act, a symbolic attempt at joining with the Divine, non-physical part of us," they told Metro.co.uk.