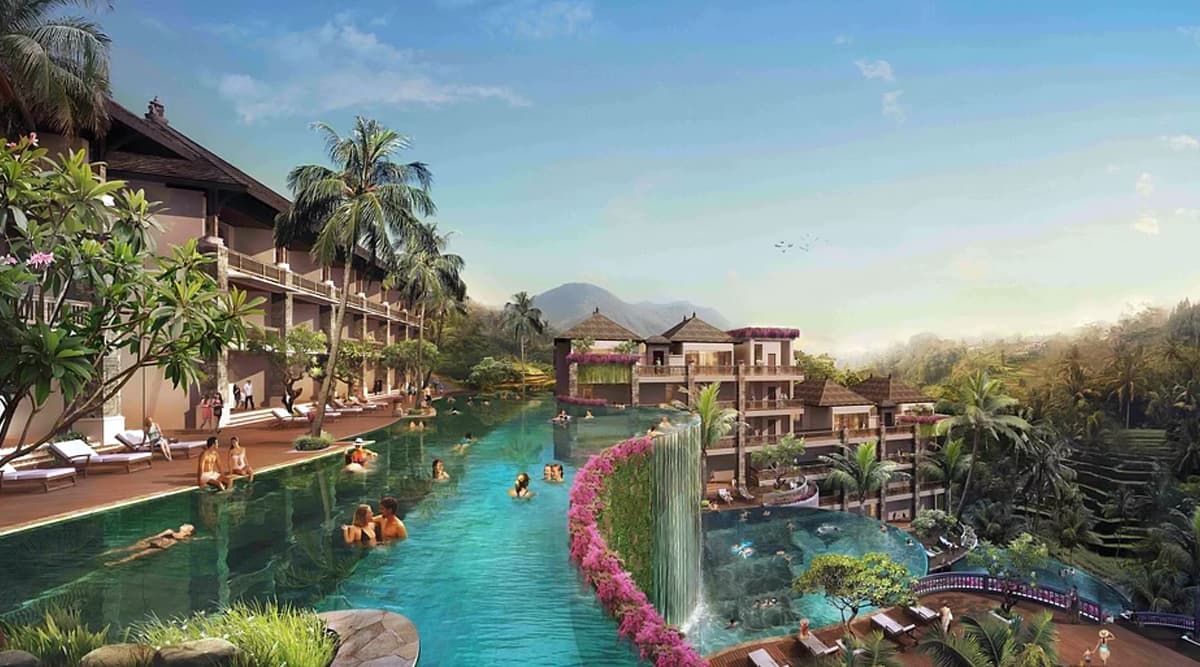 The tropical island of Indonesia, Bali which has wooed the world with its pristine beauty is slowly losing all of it. With rising tourism, the island is facing water shortage and experiencing near-drought situations. The rivers are drying up and eventually will disrupt the functioning of people in Indonesia, not Bali alone. As per recent reports, the diversion of waters to the densely populated south region for the purpose of tourism is not benefitting and will put a strain on their economy in the long run. Bali's Famous Tourist Spot 'Gates of Heaven' Is Not How It Looks on Instagram! Tweet Revealing the Truth Behind the Reflection Goes Viral.
Bali being a hotspot for tourism, attracts visitors from all around the globe all throughout the year. With new hotels, resorts offering facilities like infinity pools, sprawling gardens, and building more infrastructure, the usage of water on a daily basis is far more. As reported in Al Jazeera, Bali has shared water resources through an irrigation system. It is traditionally called "Subak" in which water is diverted from channel to rice fields. It also gives a message of harmony between people, nature and the spiritual realm. But this diversion is not favouring with the growing tourist influx. Two-third of Global Population Could be Under Stress Due to Water Scarcity by 2025: Expert.
The paddy rice fields, which are also among a popular tourist viewing spot on the islands are also feared to dry up, because there is not enough water. Some of the paddy fields have already disappeared. According to an NGO called IDEP Foundation, almost 65% of the water is only utilised for tourist purpose. On average, tourist uses between 2,000 and 4,000 litres (528 - 1,057 gallons) of water a day, as per local charity member Vibeke Lengkong. Chennai Water Crisis: Before and After Images Show Drying of City's Lakes, Reaching Day Zero; Names of Cities Next in List.
This huge demand for water is nearly depleting the groundwater of the region, which is likely to worsen the situation in the coming years. Another reason for the water crisis, is the delayed rainfall. The wet season in the region has not started this year and thus a lot of villagers are already suffering. With the water being diverted to tourist places, there is also friction among the locals and hotel industry. The government needs to plan effective sustainable water management in Bali and very soon. If you are planning to visit this beautiful tropical island, be mindful of the water crisis in the region.