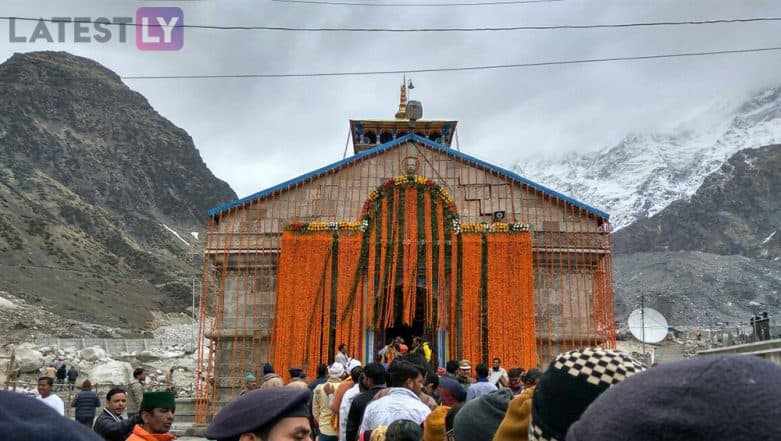 New Delhi, February 20: The government on Tuesday approved a Rs 1,384 crore tunnel project in Uttarakhand as part of 'Char Dham' project to connect the pilgrimage places- Badrinath, Kedarnath, Yamunotri and Gangotri. As the government gave its nod for the construction of 4.531 km long 2-Lane Bi-Directional Silkyara Bend - Barkot Tunnel, the travel distance from Dharasu to Yamunotri by about 20 km and travel time by about an hour.
The Char Dham are the names of four pilgrimage sites in India that are widely revered by Hindus. The decision was taken at a CCEA (Cabinet Committee on Economic Affairs) meeting chaired by Prime Minister Narendra Modi. The Cabinet's approval also includes escape passage including approaches on Dharasu-Yamunotri section between Chainage 25.400 Km. and Chainage 51.000 Km in Uttarakhand.
"The CCEA…has given approval to the construction of 4.5 km long 2-lane bi-directional Silkyara Bend- Barkot Tunnel with escape passage including approaches on Dharasu-Yamunotri section between Chainage 25.4 km and Chainage 51 km in Uttarakhand," road, transport and highways ministry said in a statement.
About the Silkyara Bend - Barkot Tunnel:
The construction of the tunnel is expected to be completed in four years

It is believed to provide all weather connectivity to Yamunotri, encouraging regional socio-economic development, trade and tourism in the country, it said.

The total project cost is Rs 1,383.78 crore, which is inclusive of the cost towards Land Acquisition & Rehabilitation and other pre-construction activities as well as maintenance and operation cost of tunnel for 4 years.

The civil construction cost of the project is estimated at Rs 1,119.69 crore.

The project will also save a number of trees that would have been removed in the road improvement of 25.6 km, had the original alignment been followed, it said.
As per details, the project will be implemented by the Ministry of Road Transport & Highways (MoRTH), through NHIDCL. The project falls along NH-134 (old NH-94) in Uttarakhand and will be built under Engineering, Procurement and Construction (EPC) Mode. This is funded under NH (O) Scheme of Ministry of RT&H and forms part of ambitious Chardham Plan.
The number of pilgrims for the annual 'Char Dham Yatra' significantly increased in 2017. Post the 2013 flash floods that killed thousands, the pilgrimage had evoked lukewarm response over the past few years. The other two shrines, Yamunotri and Gangotri also witnessed a large turnout. As per IANS report, over 60,000 pilgrims have visited Yamunotri, while more than 71,000 visited Gangotri in a fortnight.