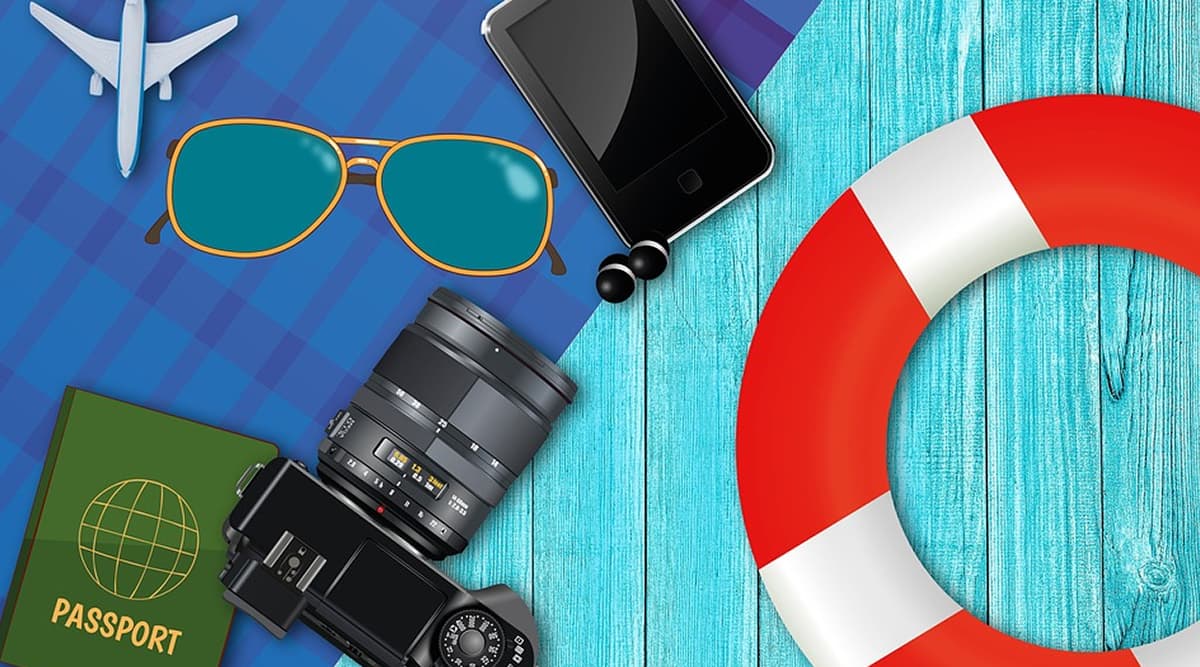 If you absolutely love travelling then you would always be curious to venture out of your country. Each and every country has countless tourist places to see and explore, but there is always a wanderlust of travelling across the globe. And there is an extra excitement when you are about to venture abroad. You are likely to explore a different culture, meet different people, probably learn a bit of new language and of course see around so much more. But while international travel comes with its bit of excitement, there are also a lot of things that you need to be careful about. You are in a way going to represent a part of your country when you visit abroad and thus you must always be responsible when you venture into a foreign trip, especially solo. So in this week's travel tip, we give you a checklist that you need to keep handy if you are planning an international trip.
The most essential and basic part of heading out of your country is your identity. So you need to have your visa and passport as the must haves. Even before you think about the places that you are going to cover, the weather or the clothes that you'll carry, you need to get all your identity proofs first. There are certain other essentials too. Given below is an accumulated checklist that you need to follow on all your international trips. Travel Tip of The Week: Plan a Stress-free Vacation by Keeping These Basic Things in Mind.
The first and foremost being your passport and visa. Keep at least 2 copies of your documents with you. Try and keep one in each of your luggage so that in case of any mishaps, you still have your identity proof. Also keep a passport photo of you handy, in case you have to prove your identity again.

Keep a copy of your flight tickets and hotel reservation. By copy, we mean a printed copy. We tend to keep everything on our smartphone and digital devices but in case of any theft or power outage, you need to have a physical copy to show.

In a small notebook, write down all the hotel names, places you are going to visit and a rough itinerary. In case, you lose your way somewhere, you have everything written down to explain a stranger while asking for help. 8 Travel Essentials That You Must Carry in Your Backpack.

Get your travel cards and foreign exchange in place. Going abroad means you need to have the relevant currency on you. So do a through research about the currency of a place and get it all sorted a few days before you leave.

Carry an universal charger. This is again an essential point which you are likely to ignore. The power extensions differ from country to country. So get an universal charger which will enable you to charge your electrical devices.

Carry your own medication, even if it is basic cold or fever pills. You will not get your regular medicines abroad. It is better to carry your own set of pills and basic medication at all time.

Get your phone recharged with international roaming packs. While many countries do have the provision of WiFi in public places, one shouldn't be completely dependent on it. So before you leave, get an international roaming pack activated on your phone.

This may seem flimsy, but have a pen in your handbag. When we rely online for everything, we forget the basics. There are places where you need certain forms, be it immigration or feedback. So always have a pen handy.
These are some of the pointers that you must have checked off before you leave for a trip abroad. The research of the place, the weather and what all to do comes even before you make the plan but as you prepare for the trip, make sure you have carried all of the above. Hope you have a happy and safe travels.