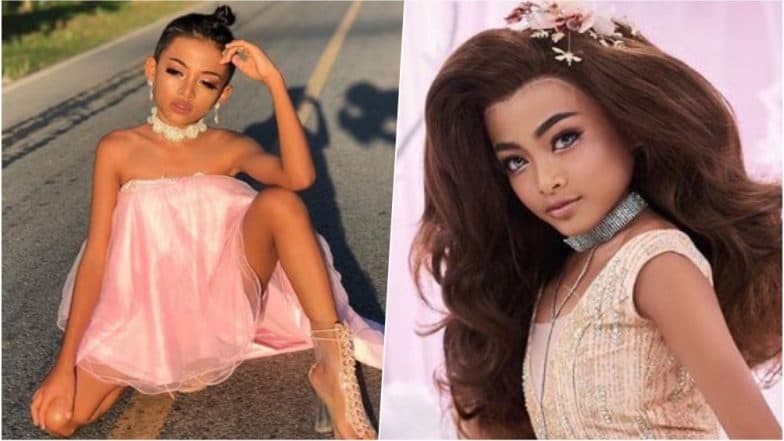 We are at an age where Instagram is a huge rage and people are garnering popularity and earning money at a rapid rate. And it is never too late or early to become an internet sensation. And a 12-year-old from Thailand has built a new home for his family from the money he earned from Instagram. And these are not just random pictures. Nes, a boy from Thailand's Phang-Nga province earned money by posing like a girl, showing off his makeup skills and cross-dressing on Instagram. Men's Fashion: 7 Stylish Indian Men On Instagram You Need To Follow Right Now!
As reported by Oddity Central, Nes started playing with his mother's makeup at a very young age. Unlike most parents who would discourage their son to dress up like a girl, Nes' parents not supported his hobby but also started giving him tips. His incredible makeup skills and tutorials on the most popular photo sharing platform has garnered him over 280,000 followers on Instagram. That is not just a huge chunk of fan-following but he has been able to support his family with all that money. Viral 'Not Engaged' Instagram Page of This New York Woman Will Make You ROLF So Hard.
Nes' Incredible Photos on Instagram Posing as a Girl
View this post on Instagram
View this post on Instagram
View this post on Instagram
He has become popular all-over Asia for his cross-dressing as a girl. He not only aces his makeup but is seen decking up from head-to-toe. From wearing impressive wigs, false eyelashes and fancy clothes, this 12-year-old will put all professional makeup artists to shame.
View this post on Instagram
View this post on Instagram
According to media reports, Nes is sometimes ridiculed by his schoolmates for his hobby but he doesn't care as this is what makes him happy. Apart from thousands of fans, he also has promotional deals in his hand and invitations to various events both in Thailand and in foreign countries. Nes is a true example that talent and hard work will take you miles ahead no matter what your age is. Let us know in comments what do you think of this young Instagram phenomena.