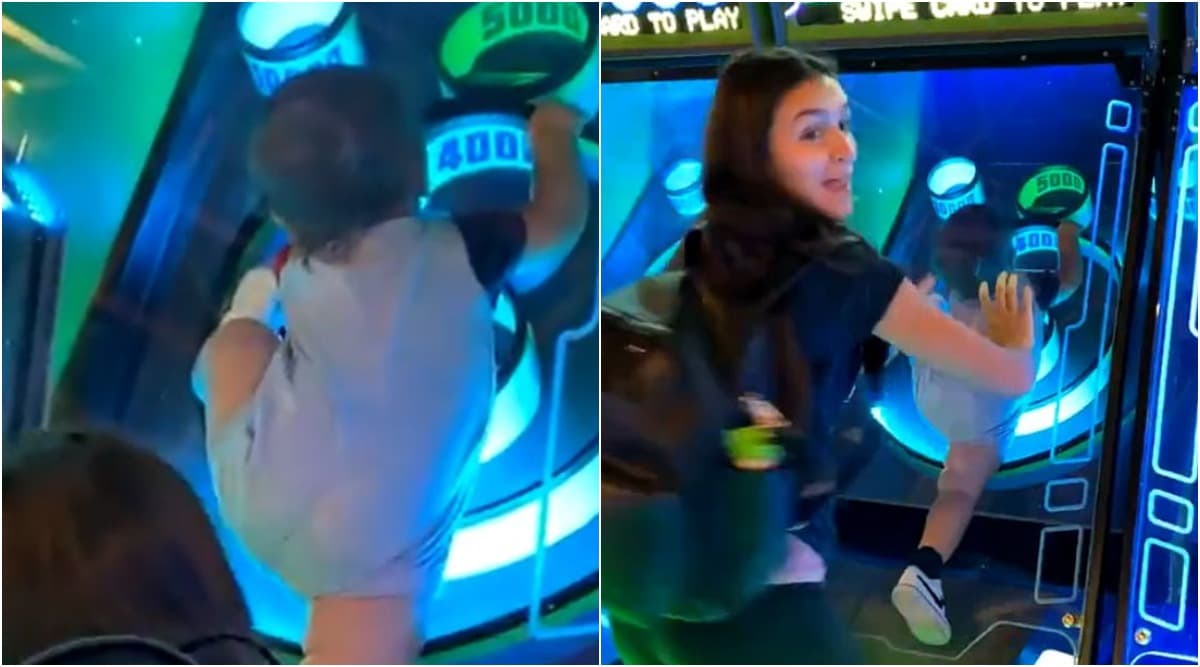 Bringing up children is not an easy job and this video simply proves it. Video of a toddler being stuck inside a Skee ball machine has gone viral on social media platforms. The clip shows the toddler getting himself stuck inside playing machine much to the worry of his parents. The incident happened in Las Vegas last month, but has just caught the fancy of internet users. The video is currently after it was shared on Twitter with the hashtag, "Have a kid it will be fun they said." This Baby's Grumpy Face During Her Newborn Photoshoot Is Too Adorable to Miss! View Pics.
The video shows the child with one foot caught in the ring. A woman can be heard saying in the background. "Give mommy your other foot. Give me your other foot!" The clip shows the boy stuck beneath a glass pane usually reserved for bullseye markers and the game's balls. The woman who is trying to get him out of the machine seems to be his mother. She can be seen kneeling on the lane trying to get her son out of it. Another video of the incident shows an arcade attendant trying to remove the pane as the child looks on. Will Having A Baby Affect Your Relationship? 6 Signs That You and Your Partner Are Not Ready To Start a Family.
Child Gets Stuck in Skee Ball Machine:
Have a kid it will be fun they said😅 pic.twitter.com/4e95xzQYp7

— CB (@DabAndGo) November 17, 2019
Here is Another Video:
He wanted to stay in there😂 pic.twitter.com/HZTDJS7oo2

— CB (@DabAndGo) November 17, 2019
A Twitter user who is believed to be the boy's father wrote in the comments section, "He wanted to stay in there." As the video went viral, many cracked jokes on babies. Some also said how they wish they were small enough to get inside the machine. However, not everyone was of the same view. People admonished the parents not being careful enough with the child.