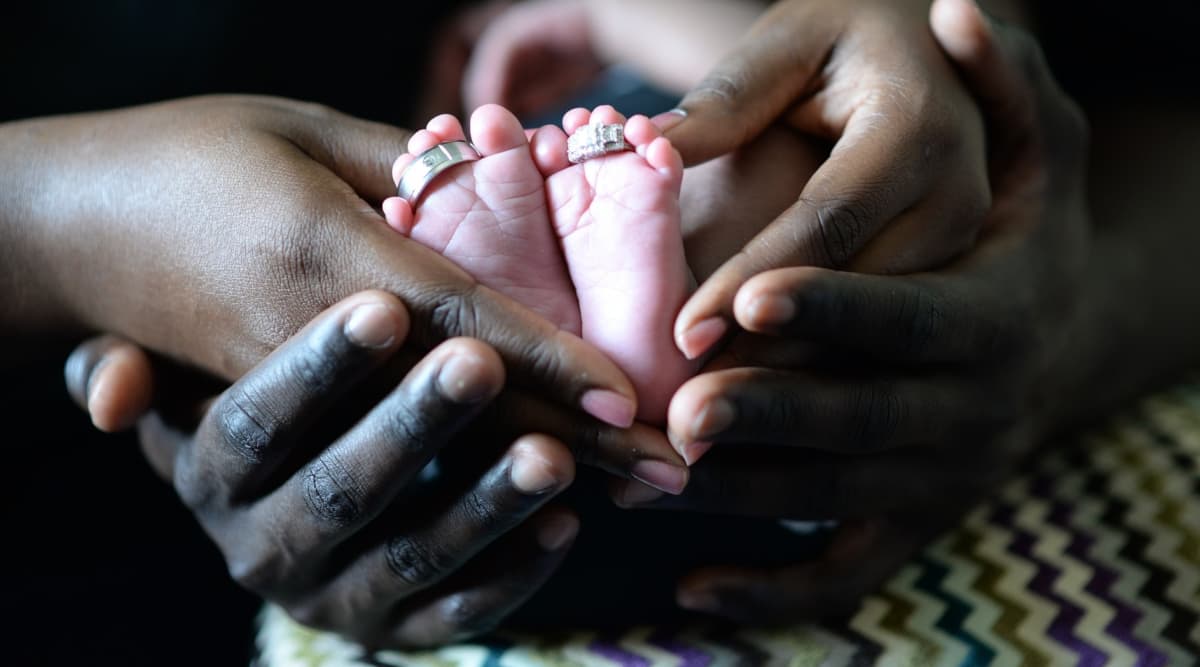 You dated your partner for a long time now and you finally think it is time to say 'I do' and settle down. But no sooner you tie the knot with your partner, there will be another signal indicating that it is time for the pitter-patter of baby feet. You must be thrilled to see baby adorable shoes, clothes, and nursery on Instagram and other social media platforms, but think through before you actually take the plunge. Is it really the right time to have a new addition to the family. Will the baby in the picture really affect your relationship? These signs signal that you and your partner are not ready for a baby.
1. You Struggle To Put Each Other's Need First
Think properly if you are considerate of each other's needs. If you think that your partner won't be there when your baby needs a feed or a diaper change midnight, or when you get a call from the school, give up on the thought. You would rather want to wait if you are aware that one of you will be unwilling to compromise. Planning for a Baby? Best Time and Month to Have Sex for Couple to Conceive Is Revealed in This New Study.
2. You Do Not Communicate When There Is a Disagreement
All couples have disagreements but you should always and at all times talk it out and find a solution. Cutting down all communication channels is not the right way to deal especially when you are new parents. You may differ in your values but regardless of your disagreements, a child needs consistent care. So if you feel that you cannot work on this part of your relationship, you are not ready for a baby.
3. You Do Not Have Family or Friends for Support
Most newly married couples take the plunge because they have full support from their families. Having someone help you out with taking care of the baby can always help lighten the load on your relationship. If you do not have enough resources, you can experience severe stress by bringing a baby to your relationship. So skip the idea if you do not have a community of support in place. Ways Your Breasts Change After Pregnancy and Breastfeeding No One Tells You About!
4. Your Relationship Lacks Emotional Awareness
Parenting is an emotional journey and you need to be in tune with yourself and your partner's emotions to avoid any conflict in the future. Lacking empathy during moments when you need each other can make it extremely difficult to maintain a strong connection. So take the time to understand each other first if you think that you lack emotional awareness.
5. You Have a 50/50 Mind-Set
It is next to impossible to divide parenting responsibilities no matter how easy you think it is. You should work on creating a feeling of equity even if it is not always equal. If you and your partner think that sharing responsibility is the only way to achieve fairness, you will struggle with peace in your relationship once the baby is on board. Attention Ladies! Avoid Eating Fast Food if You Are Planning a Baby. 
6. You Do Not Want To Share the Love and Attention
There is no doubt, that a baby can interrupt the intimacy in your existing relationship. A child will force you to share your partner's love and attention on a consistent basis. If you do not want to alter the current emotional flow of your relationship, wait to start a family.
So ask yourself if you are truly prepared before you make this eternal commitment. Do not give in to your biological clock and societal pressures, work on your relationship first.