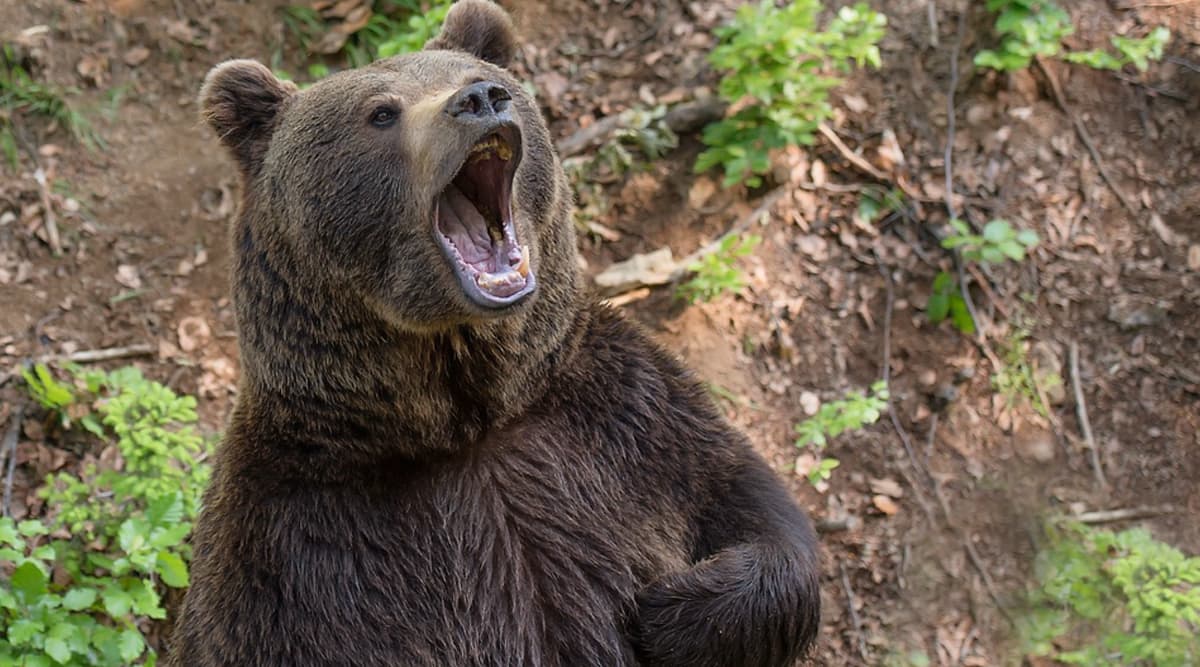 A terrifying video is going viral online that shows a circus bear attacking the trainer in front of a live audience. The handler was thrown to the ground but somehow escaped the mauling without any serious injuries. Whereas, the children and their parents seated just yards away without any barriers screamed in horror witnessing the attack. The clip is now everywhere on social media, raising concerns about using wild animals to perform in circuses or shows. California Bans Fur Sale and Circuses From Using Wild Animals, Here Is What You Should Know About the Bills SB 313 & AB 44. 
Audience members filmed the dramatic scene where the animal can be seen wearing a leash around its neck. At first, the bear can be seen pushing a wheelbarrow, walking on its hind legs as directed by the circus performer. But then suddenly, it began to attack him. The animal knocked him down and leapt on top of him. Another trainer kicked the bear to stop the animal from attacking. It was reportedly electrocuted with an electric device as the audience fled for the exit. Bear Easily Opens Door of Parked Minivan in Tennessee, Shocking Video Goes Viral. 
Watch Viral Video:
Disturbing video shows a circus bear turning on his trainer during a performance in Clonets, northern Russia. pic.twitter.com/YIJPuUIHDu

— NBC News (@NBCNews) October 24, 2019
The circus later reported that the bear, trainers and audience present there was not seriously injured. The bear attack came after a series of recent animal-cruelty controversies that involved travelling circuses. Activists accuse travelling circuses of abusing animals by beating them to teach to obey the commands and keeping them in the cages. According to Russian law, petting zoos and keeping wild animals is prohibited, but does not bare the use of wild animals in circuses.