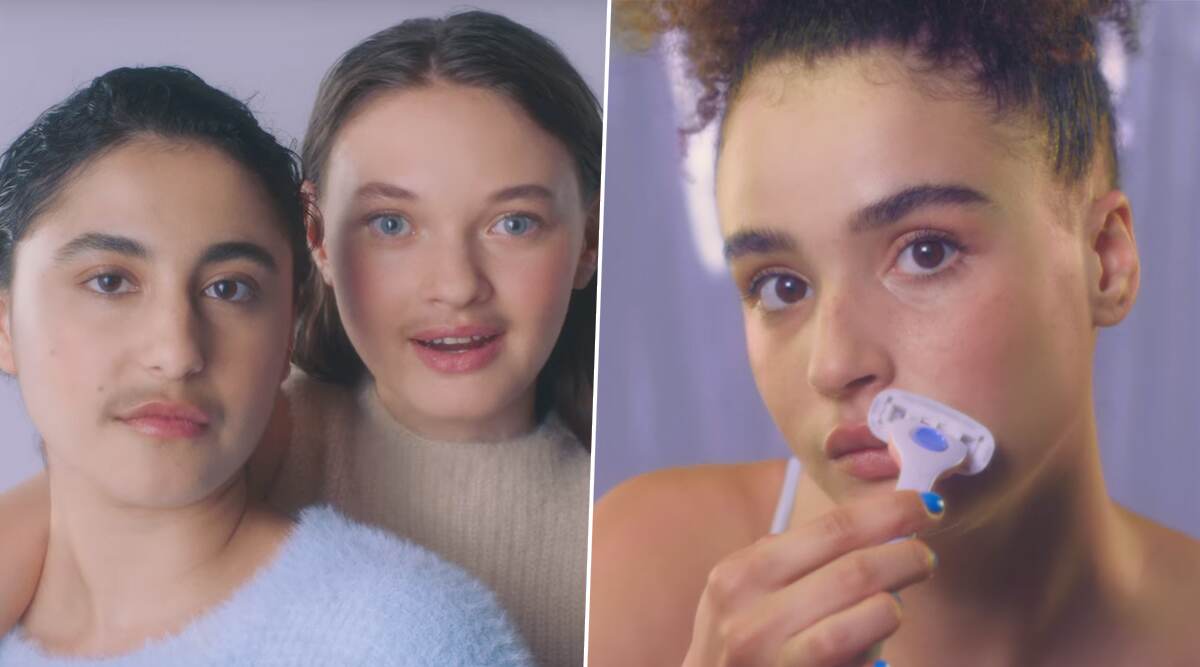 Women have moustaches, too, and it is time to normalise the facial hair. So, is the case with Movember! Shave and body brand, Billie is now encouraging females to grow their facial hair and participate in the most-celebrated campaign held in November. The brand kicked off their cheeky initiative with a video that shows the many ways women have been trying to hide their facial hair. But not anymore as a 'stache is just a stache.' With this, Billie reportedly has become the first woman's brand to participate in Movember. The ground-breaking ad featuring models with facial hair has been uploaded on YouTube, and it has garnered more than 70,000 thousand views. Do You Shave Your Pubic Hair? Here Are Traditions that Women Follow Around the World. 
Movember is a campaign that encourages men to grow their facial hair for the month to raise awareness and funds for their health causes. Billie is cheering the women to participate in the same. The reason, the brand opted for such an initiative to end the stigma surrounded by female facial hair growth. Dermaplaning: Will Shaving Facial Hair Make It Thicker? Here's What Women Need to Know. 
The company's co-founder, Georgina Gooley, was quoted in Today, saying, "As a brand out to destigmatize women's body hair, getting involved in Movember made a lot of sense to us. It seemed silly that we haven't participated when we have perfectly good mustaches, too. A lot of women we've talked to since launching (our first ad campaign) last year have said that they felt facial hair was actually the most taboo — this felt like the perfect opportunity to help normalize it."
Watch Billie's Ad Video:
Moustaches are pretty universal, and there is nothing to be ashamed of. Showing off and embracing it for a cause is what makes Movember more exciting. So, ladies, there is nothing to hide your upper-lip hair and shun the stigma around facial hair. Brands like Billie reminds people that shaving or any kind of hair removal, should be a choice and not any expectation. Billie has often made it to the news for its remarkable campaigns.
In 2018, the company became the first women's razor brand to show body hair in an advertisement. Billie even launched another campaign shown female's pubic hair. For both the approaches, the company received widespread praise, and its Movember campaign ad is nothing any short of applauds.