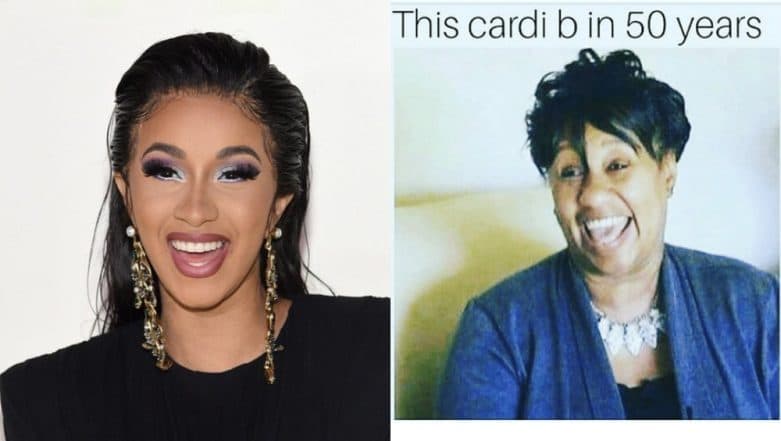 Cardi B's look-alike in 40 years is sending her fans in a total tizzy! A mayor in Illinois, Allison Madison, is making headlines not just for her political prowess but also for the striking resemblance she shares with rapper Cardi B. Out of the blue, memes of Allison Madison holding an uncanny resemblance with Cardi B has gone viral.
Allison Madison shot to fame after becoming the first female mayor and the first African-American mayor of Mound City, Illinois.  In an interview, she was asked about her thoughts on sharing such striking looks with the Grammy-winning rapper, a confused Madison stated, "I thought, 'first of all, where did it come from?' And then, 'where is it going?'"
Allison Madison's interview
Madison further added, "The first time I saw my face all over the internet I was excited," Madison continued. "I couldn't believe it. Here I am in this small town. A housewife. But I'm a mayor… But I'm compared to Cardi B—a rapper, that's famous, that's rich. It's cool! You know? That's really.. it's cool!" During the interview, Madison had only good things to say about Cardi as she said, "If I was going to say anything to Cardi B, I would tell her, 'You gonna look good in 40 years!'" OK. So we're totally obsessed with her woman. Her laugh is adorable and she's so sweet!"
Looks aren't the only things that they have in common. Their past is also quite in sync as they both rose to fame from nothing. Speaking about her own challenges, Madison stated, "I've had a little adversity, you know, and that comes with the territory. Men don't like the fact of a woman being over then, the domination." It sure would be nice to see the two of them under one roof someday!