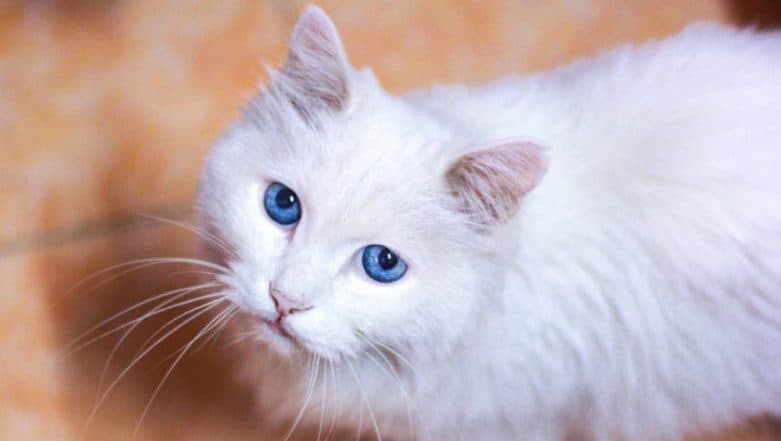 There is no excuse to do your abs regularly. And it is meant for both humans and their furry friends. Enticing your dog to get active with a walk around the block is no-brainer, but when it comes to cats, you are in for some significant challenges. Most of the felines spend the majority of their time snoozing, and it is not unusual for them. Vets always suggest a little exercise to help your cat maintain a healthy weight. Since they have maintained a reputation for being lazy, here is a video which shows slight the opposite. Well, it appears that cats these days are worried about their fitness too. Two Stubborn Cats Ken-Chan & Goasaku Continue Their Attempt to Get Inside Japan's Art Museum After Repeated Denial Since Two Years. 
In a bizarre moment, a cat in China was spotted doing some impressive sit-ups underneath a car. Yes, the white feline is seen secretly working on its cute furry abs in a parking lot in Beijing. The cat does many sit-ups and even takes a couple of seconds rest before doing some more. Not realising that it is being recorded, the cat was startled by two onlookers. Soon, it realises, the white feline spins back to standing on all four paws. The video since uploaded has gone viral receiving thousands of views and comments. An Adorable Cat Named Dog is Selling Fish in Vietnam.
Watch the video of the cat working on its furry abs.
Securing its paws into the back bumper of the car to aid the sit-ups, we must say the cat has got some serious fitness goals to share. Individuals who spotted this cutest act reported that the workout lasted for about two to three minutes.