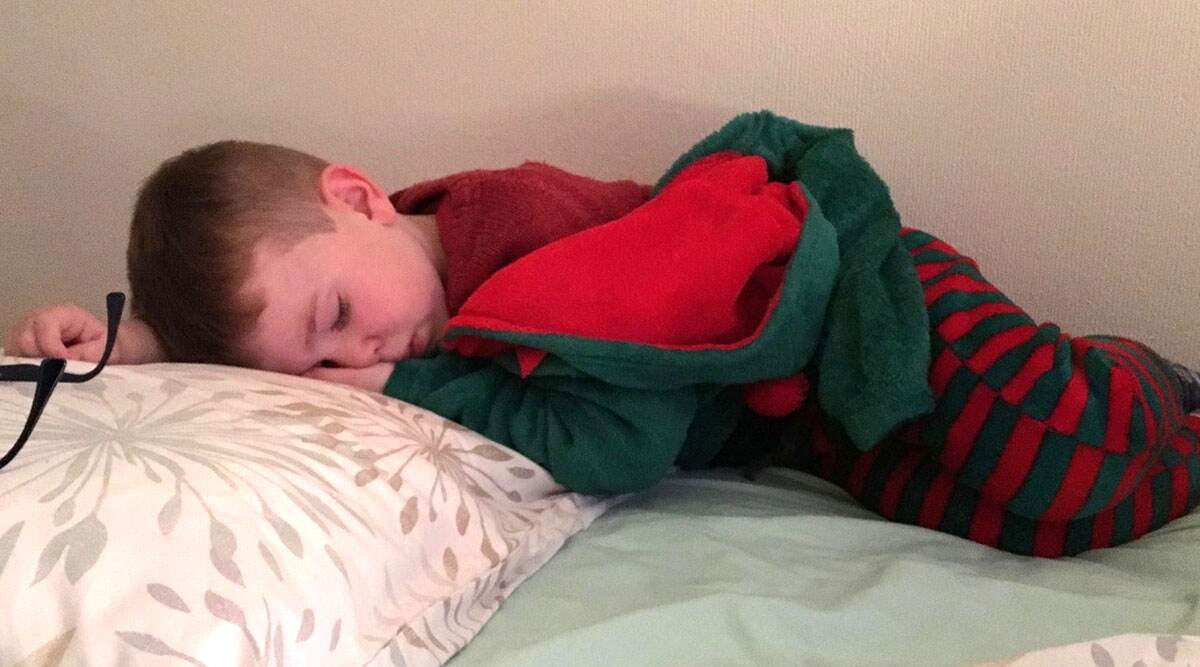 While Christmas is considered to be all about fun and enjoyment, it does take a toll on the kids around. A Facebook post is going viral on the internet indicating the stress faced by kids and reminds parents about how to take care of their kids through the festive season. The post from Esther Sowerby, a registered day-care provider talks about the toll Christmas can take on their children and also ways parents can help the kids through it. The Wales day-care provider talked about Christmas with kids and explains from a child's point of view how kids might be facing more stress during the holidays. Right from their changing bedtime schedules to travel plans and even their sugar intake. Winter Skin Care Tips for Babies: 10 Ways to Take Care of Your Child This Season. 
The post talks about the "higher highs and lower lows" due to high sugar intake. Kids are usually fed cakes and chocolates that may cause them to experience highs and lows, unexpected mood swings. Second, comes the kids being "out of routine", it urges parents to "explain plans for the day clearly" to the kids.
"The anticipation of Christmas can be pretty overwhelming and exhausting" for the kids and parents must help the kids rest. The post also talks about how"travelling at Christmas is stressful for all of us."  One of the points of the post is about the stress levels in parents impacting the kids. The post reads from a child's point of view, "I see you getting stressed, sometimes even before you do. I pick up on it and reflect it like a mirror. Please slow down, notice me, talk to me, play with me. That's what I'll remember."
Another vital point the post makes is that parents must not shout and "make me(the kids) ashamed of my feelings by shouting". The point reads: "I'm just a little person whose brain deals with stress in different ways to yours. Please try to understand me, from my point of view."
Check Post:
They end the post with how if everything fails and your child is being a handful, you can always "wrap your arms around me and hold me so I feel the strength of your love."