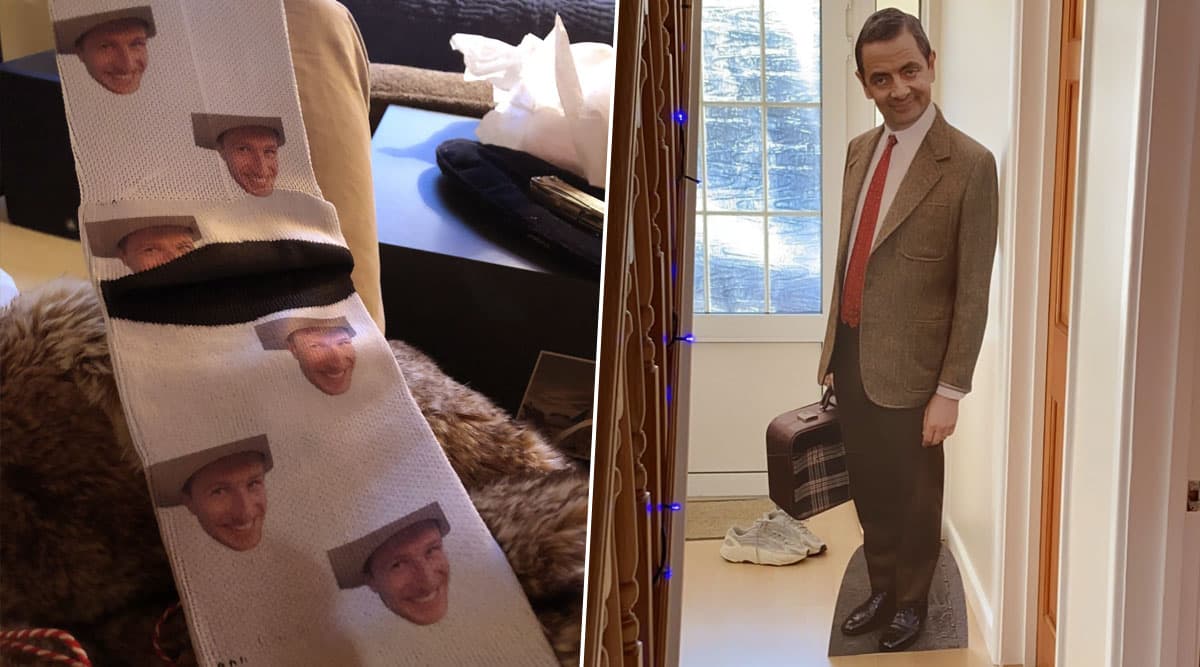 After a year-long wait, we are here at the holiday season! The Christmas celebration this year was undoubtedly a little extra, as compared to the previous year. And if you thought the celebration is over, you are in for a treat. Here comes post-Christmas Day 2019! Basically, people are now sharing what they got as Christmas presents, aka they have opened their Christmas box. The gifts are lethal! Twitter is filled with pics of Christmas 2019 box gifts that they had received as holiday cheers this year. Some are bizarre, a few of them were hilarious, but others are an absolute delight! And you can't miss the post-Christmas moments! Grandmother is Winning The Internet With Her Over-Excited Reaction on Receiving a Purse She Desired Since 20 Years. 
Just when you thought, everyone, may have received candles, perfumes, woollen clothes and cookies, the world have gone to another level, then what you can imagine. Honestly, a few of the gifts may look hilarious, but the pun-intended deserves applause amid the festive season. A popular YouTuber from the channel called WS2 showcased the Mr Bean cutout that he gave his father. The life-sized print of the iconic British sitcom character was to terrify the family, but the sight will give more laugh than a scare. Again, a mom decided to print her son's face on the socks! Baby's Reaction on Receiving The Worst Christmas Present From Her Dad Gets Over 20 Million Views and You Gotta Watch It Now.
Here Are the Christmas Gifts!
My step dad painted a picture of Noam Chomsky for my xmas gift and it fuckin whips pic.twitter.com/P1nVgvrtqy

— 🅾️liver northrop grumman (@dadrespecter) December 25, 2019
Hello, Mr Bean!
Gave my Dad Mr Bean cut out for Christmas and he's been moving it around the house to scare my Mum pic.twitter.com/lV1hznf4L8

— Harry (@wroetoshaw) December 25, 2019
That Smile Though!
my mom got me socks with my face on them pic.twitter.com/3JkZL8HpzC

— Arren Kimbel-Sannit (@akimbelsannit) December 25, 2019
This Guy Was Pretty Serious!
One of my son's #Christmasgifts to me. Love it💖 pic.twitter.com/4gZqhrkdgl

— Jan Leeming (@Jan_Leeming) December 26, 2019
Purr-fect Gift!
Bing Clawsby is satisfied with the gift he's acquired today

Bonus face pic

He immediately started hecking my hand up after taking that picture :( pic.twitter.com/E7LYIam1NF

— Deer Stranding (@TheSteelStag) December 26, 2019
Aren't they crazy? People are surely getting creative, day by day! But the bottom line is—no one's sentiment was hurt. The gifts were everything than those disgusting presents that otherwise you would receive—like a box full of sweets. Thank god, we didn't see it in the Twitter thread, so far. And it surely does not mean that none of have received one as Christmas present.