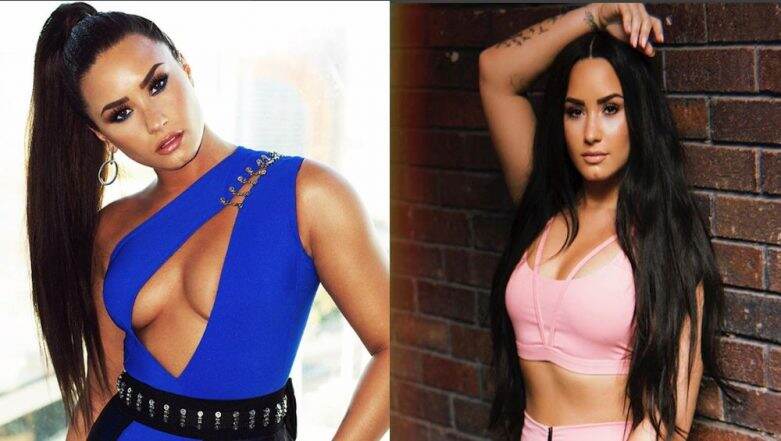 Demi Lovato has always been loved for her bold and transparent attitude. Her stardom and fame never stopped her from sharing her struggles with mental health and drug addiction. Demi Lovato was reportedly hospitalized, on Tuesday, for an apparent overdose, which made her fans panic and send out prayers and love to her.  As soon as the news broke out, Twitter was filled with #HowDemiHasHelpedMe that contained posts of people are sharing ways in which Demi Lovato helped them in dealing with life. #HowDemiHasHelpedMe, has now become a viral online campaign to share the influence of Demi Lovato and her music in people's lives in various ways.
Demi Lovato's life has been an inspiration for many. She has fought her demons bravely and has set examples for so may people. All the stories under the #HowDemiHasHelpedMe will make you believe in the power of her music. Take a look at a few stories under the #HowDemiHasHelpedMe: 
Her music helped me realized that it was okay to be broken. Her being honest about her problems helped me see I could be something other then a mental illness. I love you Demi

— Lexi Reid (@princessofsinss) July 25, 2018
Same, her music helped me when I needed it most and not only her music....but the YouTube videos with her and @TheEllenShow, @jimmyfallon, and other videos...she is just funny, outspoke, and just amazing....#PrayersForDemi she is gonna get through this

— Micalah Thomas (@ThomasMicalah) July 25, 2018
#HowDemiHasHelpedMe By teaching me to be myself and overcome struggles when I don't want to 💛 i love you Demi sending light and love ☁️🐝

— Baby (@alexiscassano1) July 25, 2018
Demi helped me with loving myself. I still have my days, I mean we all do but she's shown me that it is okay to love yourself. Its okay to be confident and to always stay strong. Some days are worse then others but I fight. Just like a warrior.

— Heidi Lynn ☆ (@hpenn92) July 25, 2018
in 6th grade i struggled with anorexia & 'believe in me' saved me. in 7th grade i had my suicide note written & struggled with self harm & 'skyscraper' saved me. in 9th grade i was diagnosed with bipolar disorder & 'warrior' saved me. i will forever love her💕 #HowDemiHasHelpedMe

— Jordyn Rae🌊 (@jordamn_160) July 25, 2018
She definately had an impact on my life throughout high school and middle school i was going throuugh depression and was really close to killing myself but demi really gave me strength and i will never forget it she really truly helped me shes my warrior #HowDemiHasHelpedMe

— Ya girl Danielle 🏳️‍🌈 (@daniellegirllll) July 25, 2018
Demi is now reportedly safe and out of danger. All our best wishes are with Demi Lovato and we pray that she feels her best soon and bounces back like a hero that she is. Demi Lovato's latest music video, 'Solo' has come extremely popular and is loved by every one.